It may seem obvious to lump Cristela Alonzo in with Melissa McCarthy. Yes, they are two full-figured, talented ladies with brown hair and adorable cheeky grins. But there's more to the comparison than their looks.
On her new ABC sitcom Cristela, Alonzo is refreshing to watch, like McCarthy was in her earliest roles. Though McCarthy has taken on more bombastic roles in recent years (Bridesmaids, The Heat), the world first met a much quieter Melissa McCarthy in 2000. As Sookie St. James, Lorelei Gilmore's best friend on Gilmore Girls, McCarthy offered much subtler comic relief. In moments, her now well-known physical comedy broke through, but we had not yet seen the full McCarthy effect.
Alonzo, too, feels like an as yet untapped resource. Her smile is radiant. She commands a forceful presence on screen. It is obvious that creating, writing, and starring in her own show is her dream, and she's having a blast. But the world she inhabits feels small.
The premise: a young Latina is working her way through her final year of law school, hoping to strike out on her own and move away from her antagonistic but loving family.
As Cristela's new boss tells her, "you're very smart, but you've got a lot to learn." Although some of the jokes have trajectories that can be seen from light years away, Alonzo's comedy is easy and fun.
When her boss tells her she has a lot to learn, Alonzo responds with, "Trust me, so do you." And certainly, there are things that a Latina comedian can teach the average American viewer.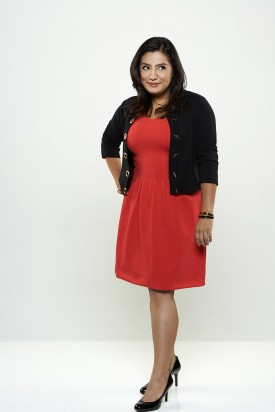 Her fluid interjection of Spanish flies by, unexamined. When her boss calls her "muneca" or her mother says "mi corazon," these words are not then translated to appease the viewer. Cristela doesn't say, "hey, don't call me 'baby,'" or "Mama, you're 'my heart,' too." Alonzo's world (she's from San Juan, Texas) is a bilingual one, and if we want to understand and appreciate her culture, Spanish is necessary.
She uses racism to skewer racists, and meets every uncomfortable comment with a grain of salt and a smile. Here is a woman in command of her life.
By virtue of her status as a law student and single, independent (well, sort of) woman, Alonzo also challenges stereotypes. Latino women have not historically been well-represented on the small screen. When they are visible, they tend to be hyper sexualized or portrayed as conniving (Desperate Housewives and Glee were guilty of both).
Within the last year, we've seen some bucking of that trend, with the rich roles for Latinas as supporting characters on Orange Is The New Black (Netflix) and Dexter (Showtime). But the last Latina to lead a successful network show was America Ferrera on Ugly Betty (ABC, cancelled in 2010). Cristela Alonzo is a fresh new face in what had become somewhat of a barren landscape.
Though Cristela may not be groundbreaking programming, it has a unique voice purely by virtue of its creator's point of view. Alonzo is smart and fun to watch. We will see much more of her, even if her first solo flight is a bit of a disaster.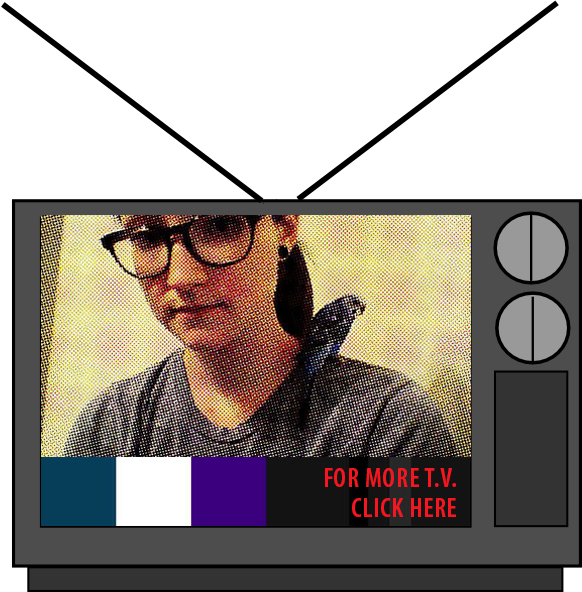 Sarah Hope is a graduate student at Syracuse University, where she focuses on television, entertainment history and classical music. Find her on Twitter @sarahmusing.
[fbcomments url="" width="100%" count="on"]