As summers go, this has not been the sunniest. Rain and overcast skies have been par for the course this year and with the less than perfect weather for our much needed annual boost in vitamin D production, maybe our moods have not been as sunny either. Central New Yorkers are a resilient type of folk and we always seem to find our own way to make blue skies and bring a little joy into our lives. A fine way to do so is by the partaking of good music, good food and good company. I found a plethora of all three when I had the chance to see Charley Orlando perform at the tavern of The Ridge Golf Club in Chittenango on Wednesday July, 23rd as part of their summer music series.
The drive to the Ridge is only quick 20 minutes from downtown. The gradual transformation from urban to pastoral beauty is breathtaking. This summer it is a deep, lush stroke of verdant light, I can only image that the autumn will be even more spectacular palate of gold, crimsons and bronze. The tavern for The Ridge is nestled back behind the tree line with a gorgeous panoramic view of course.
The interior of the tavern is designed to be a rustic retreat with eclectic touches like; table tops covered with chalkboard so you can doodle on them, an abstract landscape relief of the geological ridge the course is on made from log cross sections behind the bar, a circular stone fireplace off the center of the room (perfect for the fall chilly days coming up) and an open terrace to enjoy for dining and relaxing.
The Ridges menu offers daily specials and feature pub fare favorites with focus on local sourced produce. Bacon is a highlighted staple of the menu, even including an appetizer that is a basket of bacon. Making any meal or beverage had there even more appetizing is the warm and inviting atmosphere the staff has created. Attentive and personable, they make a visit feel like going to a friend's home to dine.
That evening, local musician, Charley Orlando had an acoustic set. Orlando's music and performance were the personification of sunshine. The drizzly late afternoon drifted away as he played, his soft velvet voice filling the tavern. Strumming an acoustic guitar and the occasional harmonica solo, he danced barefooted on a rug of grass, crooning songs from his collection of 14 albums he has recorded over his career.
With songs like Simple Twist of Fate, he takes you on a journey of fond memories regained and made real again by a knowing smile of gratitude and happiness that easily crosses your face. Each song feels like a dear friend you haven't seen in a long while and only get to reconnected with for just a little bit, so happy to see them but, feels like it's all over way to quick.
The Ridge is an amazing place to enjoy a meal and with the addition of Charley Orlando's performance, it was the perfect place to make your own sunshine. I look forward to my next trip The Ridge and the next time I get to hear Charley Orlando play.
Charley Orlando will be hosting A Night Under the Stars at Kellish Hill Farm on September 13th. To find out where he is playing next and more about his music check his website here: www.charleyorlando.com.
The Ridge is continuing its live music series this summer every Wednesday and Friday night till August 29th and will be hosting a Halloween Bash headlined by the Fabulous Ripcords on October 31st. To find out more about The Ridge and other events happening, see their website golfattheridge.com.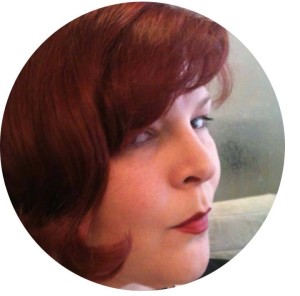 Micha L. Crook covers local music, events and culture throughout the CNY region. She is also the good twin and arch-nemisis of Mitzi Schadenfreude. Find her on twitter @MissMichaC

comments