Just when you thought liking your friend's video of a drunk baboon on Facebook was a total waste of time, a local Syracuse tech company steps in and makes it possible for every social action to have real, tangible, transcendent meaning.
Centscere is a local tech start-up company located in the expanding Tech Garden in Downtown Syracuse and is part of the StartUp Labs program, of which Syracuse is the first participating U.S. city. Founded by three Syracuse University grads, this innovative software allows users to turn every social media action on Facebook and Twitter into a monetary donation to a participating charity of their choice.
As it says on their website, "if a nickel were given" for every one of the 58 million tweets tweeted per day (on average), approximately 4 million trees could be planted in the Amazon. And that's just the tip of the iceberg!
On Monday, Centscere won the prestigious StartUp Labs 2014 $150k grant for best StartUp tech company at the CenterState CEO Annual Meeting, which included an additional $50k marketing credit from Eric Mower and Associates to help promote the new company.
Syracuse New Times tech correspondent Joe Cunningham caught up with the Centscere team at the Tech Garden for this interview.
Q: Tell us about the origins of Centscere. Where did you guys come from?
"I grew up in Southern California, under the 'Orange County curtain,'" said Ian Dickerson, CEO and co-founder, "So, when I came to Syracuse University I was shocked by the homelessness and the poverty and wanted to help out. I wanted to put out cans at restaurants and bars, but wanted to also be able to control where the money would go. I decided to bring on fellow SU students Mike Smith [friend] and Frank Taylor [roommate] to the project," said Dickerson, "From there, we developed the social media idea."
"It was originally going to be like a CoinStar," said Taylor, "Where shoppers deposit their loose change and then pick a charity of their choice like a modern day soda machine. We realized quickly the overhead and work involved would be detrimental to the amount actually donated to the charities, so it developed into a software idea."
Taylor, paired with Dickerson as roommates because of their involvement in track, grew up heavily involved in the not for profit world (his father formerly inhabiting various roles for the Alliance to End Hunger, Bread for the World, and Root Capital – from executive to board chairman) making Taylor a natural asset to the Centscere team.
Mike Smith was a Theta Kai fraternity brother of Dickerson's from New Jersey, attaining his Masters from SU in 2013, he decided to stay with Dickerson and Taylor for the following year to jump start the fledgling prodigy.
"It's nice to do something that affects people other than yourself," said Smith.
Q: What are you going to do with $200,000?
Ian Dickerson: "Invest in human capital. We want to bring the best people in on this."
Frank Taylor: "We leaned down to a simple model, keeping our costs low so we could do the greatest good: software, server, social media interns as managers."
Now they can invest in the next level.
"We wanted ideas – new alternative ideas that would push boundaries: no physical costs," added Dickerson.
Q: How do you show people you are not here to scam them?
"We take 5%," said Smith, "That's loud and clear on our website. Some advisors said 'Take 20-50%,' but we want to pass the biggest chunk possible to not for profits."
They also use "Stripe," an extremely developer friendly, leading processor for payments online whose security has never been breached.
"We use Rounded Co. as our developer/design team, here in the Tech Garden," said Smith, "They are great and it was cool to go full circle and become paying customers after starting out just consulting with them."
Q: How do you network to get charities on board?
"It's tough to get high level charities on board. We networked at the local level to create successes with them and then move on to the national and international levels. Carol Dwyer, taught a community benchmarks class at SU where students go to work for NFPs," commented Taylor, "I was her student at Maxwell and used her for local connections."
The press got a hold of the project and Ian Dickerson became the spokesperson, which led to getting picked up by the StartUp Labs Program which "put us on the map."
"We've only had one person of the total leave the platform," said Smith, "Which shows it's already a great success."
Users designate the monetary amount of their donation: from 3 cents to $5 per action, being charged when they reach $8 – making their social media actions "meaningful and actionable."
Q: Favorite movies or TV shows?
Ian Dickerson: Always Sunny
Mike Smith: Shawshank
Frank Taylor: I'm not a big TV guy, used to watch American Dad a lot.
Q: Favorite charities?
Ian Dickerson: I'm a big music fan – not a musician but I wish [laughs]; I am in my head.  I love VH1 Save the Music: a charity to setup or keep inner city school music programs alive. (Not yet accessible on the platform.)
Mike Smith: Make-A-Wish. I am a part time wish granter. Sent a kid to Disney already. Will be on the platform soon enough.
Frank Taylor: Habit for Humanity: one of our first partner charities.
Q: Favorite tech?
Ian Dickerson: Spotify! Also "Beer Hunt" – a fun app to track the beers you drink with friends.
Mike Smith: I'm a huge "Twitter-er" and enjoy getting tweets back from celebrities.
Frank Taylor: iMessage: Apple's interface is unbeatable.
When asking about their logo, Frank pointed out, "You do know it's people holding hands?"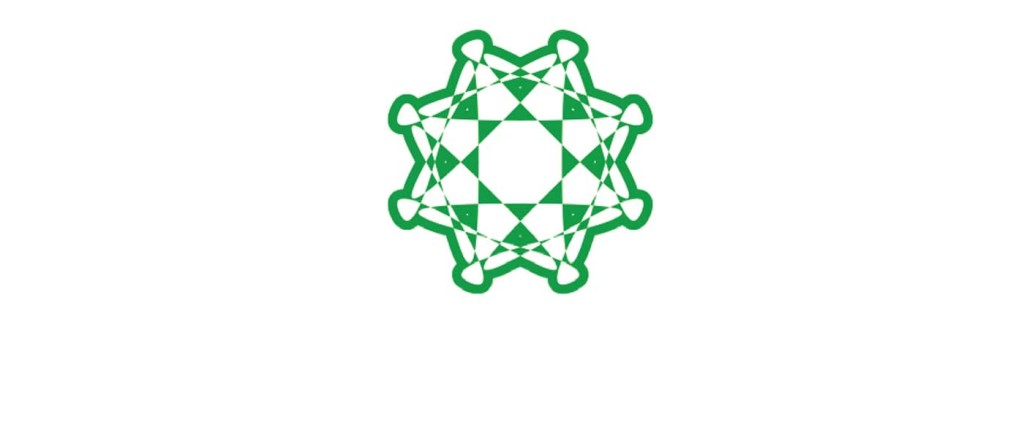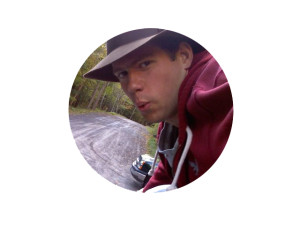 A former Internet Marketing Manager, Joe Cunningham is a screenwriter, playwright and all-around adventurer. He blogs for Kinani Blue, charms Google at Terakeet and enjoys running through the city. You can follow him on Twitter at @IndianaJoe77 or he can be reached at [email protected].
For more articles like 'Centscere Turns Social Media Actions Into Donations' – CLICK HERE
[fbcomments url="" width="100%" count="on"]