What's the best thing since sliced bread? The sandwich, of course.
August is National Sandwich Month. If you haven't already done so, it's time to go out and celebrate.
At its most basic, a sandwich is the classic peanut butter and jelly. At its most complex, it's a banh mi, a Vietnamese sandwich built on crusty bread with layers of pork and pork sausage, pork liver pate, crunchy pickled vegetables, spicy peppers, cilantro and a mayonnaise-butter dressing. At its most rich and delicious, it's a lobster roll from Darwin on Clinton. Get one soon, the season for those is winding down.
A signature sandwich in Central New York is the State Fair Sandwich — grilled sausage, pepper and onions, on a roll. You can get your fill of those in a couple weeks, at the New York State Fair.
Central New York is chock-full of great sandwiches and sandwich spots: the Blue Tusk, Broadway Cafe (at Arctic Island), Brooklyn Pickle, Jo-Li-Me Cafe, Street Eats, Sparky Town, Mello Vello Cafe and Vince's Gourmet Imports all come to mind, but there are many others.
Recently, on Twitter and Facebook, we posed the question: "What's your favorite sandwich and locally owned sandwich shop, #Syracuse?" Following are some of the responses:
Katie Lemanczyk is a big fan of the vegetarian and vegan sandwiches at Strong Hearts Cafe.  "Haven't had a bad one yet," she says, "but the vegan BLT is my favorite!"
Charlene Barkley (@smallbizchar on Twitter) says the Sunshine Coffee Shop on Thompson Road North (not far from Carrier Circle) is worth a detour.  "Sammies are fantastic. Just like Mom's."
Derek Goodroe (@derekgoodroe) can't say enough about Darwin on Clinton: "Every sandwich is delicious."
Lauren Kochian (@laurenkochian) always returns to The Brooklyn Pickle for tuna, lettuce and tomato on wheat bread. "It's enough food for a day," she says.
Frank D'Agostino (@dagsly) likes The Brooklyn Pickle, the namesake sandwich at The Brooklyn Pickle. It's made with both corned beef and pastrami, topped with Swiss cheese and the shop's homemade Russian dressing. Dark rye is a must.
Andy Kinsella (@andykinsella) has a favorite at Wegmans, the "Danny's Favorite." It's a 14-inch sub filled with Genoa salami, capicola and spicy ham, on your choice of bread and with your choice of toppings. He also likes the sandwiches at Spera's, in Cicero.
Ben Ingber (@beningber) likes just about anything at Empire Sub Shop in Liverpool. "Their soups are good too."
Emily Woloszyn, co-owner of Lune Chocolat, in Manlius, likes the Pig and Egg Sandwich at Beer Belly Deli on Westcott Street. Her husband, Michael Woloszyn, is "in love" with the tea-poached chicken, pear and brie sandwich at LoFo, in Armory Square.
Jared Paventi (@jaredpaventi), author of the food blog Al Dente: A Blog About Eating, likes anything from Darwin on Clinton, "though for a favorite, I would go with the eggplant Parm sub, no extra sauce, from Angotti's" (Burnet Avenue).
Kerrie Conwell-Strong, of Syracuse, adores the roast beef and Stilton sandwich at the Blue Tusk, and also has a couple favorites at Cafe at 407 in Liverpool. "Really, I love sandwiches," she says. Her husband, Mark Strong, author of the food blog The Proof Is in the Eating, recommends the Pigs in Zen at the Blue Tusk (pulled pork, pate, bacon, kimchi, red onion, cilantro, mayo and a squirt of sriracha hot oil, loaded on a round roll). He adds that the bahn mi at Ky Duyen Cafe on Butternut Street "should be sought out as well."
What's your favorite sandwich and place to get a sandwich? Let us know by leaving a comment.
Lastly: Does a s'more (graham crackers, chocolate, toasted marshmallow) qualify as a sandwich?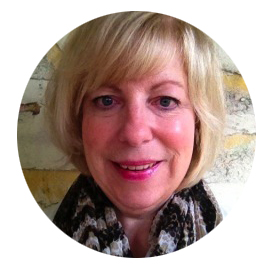 Margaret McCormick blogs about food at http://eatfirst.typepad.com. Follow her on Twitter at @mmccormickcny. Email her at [email protected].
[fbcomments url="" width="100%" count="on"]