Nintendo's collectible amiibo figures have become an enormous success, but perhaps they're too successful for their own good— certain figures have had stock shortages, resulting in a huge secondary market on sites like eBay.
The video game giant's unexpected entry into the 'toys-to-life' world (toy lines  like Skylanders and Disney's Infinity which use similar technology) was announced during a Nintendo Direct webcast last June accompanying the Electronic Entertainment Expo.
Using near-field communication technology, the amiibo figurines can be 'scanned' into a video game console and 'brought to life' as a character in the game. As the amiibo characters fight opponents, they 'learn' to be more effective players. The first games to be compatible with the figures are the tandem "Super Smash Bros." games for both the Wii U and Nintendo 3DS consoles, though the 3DS version will only have amiibo compatibility when used with the New Nintendo 3DS, or a future peripheral (slated for release this fall) enabling them on original 3DS and 2DS units.
Joshua Trowse, an amiibo collector from Port Byron, N.Y., said that his interest in amiibo was almost immediate. "I've followed [amiibo] ever since they were first shown by Nintendo. I thought they were pretty cool… I didn't know that I was going to try to get them all immediately, but I got a few, and then the addiction started." Trowse said.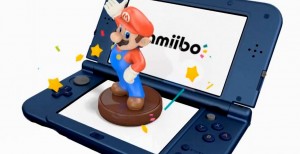 Currently, Nintendo plans to release amiibo for every playable character in the "Super Smash Bros." roster. There are currently 29 unique amiibo figures released for Super Smash Bros. in the first three waves, with eight more coming in Wave 4, and seven more confirmed for future waves.
However, some amiibo are proving to be a problem for fans and collectors: a limited quantity makes them difficult to find in stores. The problem is made worse by other factors such as retailer exclusive figures (a handful of Wave 3 and 4 figures were only available through Target, Best Buy, Gamestop, or Toys R Us stores), and the very brief pre-order windows (pre-orders for the Target-exclusive Jigglypuff and Toys R Us exclusive Greninja went up at odd hours of the morning and then sold out in a matter of minutes) have led to the frustration and disappointment of many fans.
The scarcity is made even worse by a process amiibo collectors call 'scalping,' where an early bird buys a large number of a rare figure to resell online for a profit, a practice many amiibo fans look down upon as greedy and exploitative. "I would absolutely never buy from a scalper, no matter how bad I wanted a specific figure," Trowse said. "If you're a scalper, you need to stop." The MSRP of an amiibo is $12.99, though rare figures have been known to sell for more than four times that amount.
While "Smash" was the first title to use amiibo significantly, others have since come along, and there are several future titles planned to support them. "Mario Party 10" launched for Wii U in March alongside its own line of "Super Mario"-themed amiibo, featuring a gold-colored Mario figure exclusive to Walmart stores. The upcoming Wii U title "Splatoon" will also have special amiibo for it's "Inkling" characters, and "Yoshi's Wooly World" will have a series of special knit-plush amiibo. The upcoming 3DS title "Animal Crossing: Happy Home Designer" will support a unique form of amiibo integrated with collectible trading cards.

[fbcomments url="" width="100%" count="on"]