Happy Memorial Day, everyone! Many people will frequent and enjoy our town's and village's parades on Sunday and Monday, but in case you're looking for other things to enjoy this weekend, here's what's coming up.
THURSDAY, MAY 21
1) Beatlemania Now @ Turning Stone Resort & Casino (5218 Patrick Road, Verona) ~ Time: 8 p.m. | Cost $19 & $29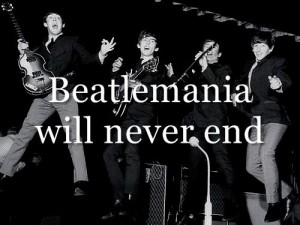 Love 'em or hate 'em, The Beatles is one of the most beloved bands of our time. To go along with that notoriety, there are copious touring tribute bands that pay homage to the Fab Four with significantly different shows and wavering creativity regarding performance names. Which tribute is the best? That's up to you to decide. However, for a night down memory lane and reliving the songs you've come to know and love, singing along with friends or family or strangers, Beatlemania Now is a best bet. Also, by staying at Turning Stone, the resort has plenty of offerings to fill a weekend.
1.5) Siobhan Fallon Hogan: Acting Out @ Mulroy Civic Center's Carrier Theater (421 Montgomery St., Syracuse) ~ Time: 8 p.m. | Cost: $45
You've seen her in movies and television shows, taking on a variety of personas. Hogan, a Cazenovia native, is back home with her one-woman show where she plays a therapist consoling a variety of characters. The talented character actress is … Hmm. Wait. Oh! This show is sold out. Maybe next time.
FRIDAY, MAY 22
2) Big Jay Oakerson @ Funny Bone Comedy Club (Destiny USA, 10301 Destiny USA Dr., Syracuse) ~ Time: 7:30 p.m. | Cost: $12
Who doesn't enjoy a laugh? Big Jay Oakerson has been featured on a variety of radio, television, and podcasts aside showing face on a variety of Comedy Central stand-up shows. Funny Bone is the only comedy club in all of Syracuse. Although spending some time at the mall may not be the most ideal way to spend a weekend, it's worth it to see national acts right in your backyard. Oakerson is performing Thursday through Sunday, May 21 to 24. Tickets are available online, or call (315) 423-8669.
3) Rakim with DJzu @ The Westcott Theater (524 Westcott St., Syracuse) ~ Time: 8 p.m. | Cost: $30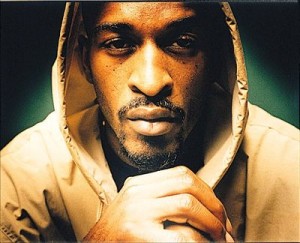 The Long Island native is coming upstate to Syracuse. Rakim has been making waves since the 1980s, performing and collaborating with a variety names and involving/incorporating himself in numerous genres. Rakim has been known for his innovative style and lyrical technique have regarded him as one of the most influential musicians of the hip hop genre. One of the greats is coming into town, and it'll be a spectacle. Tickets can be found online, at the door, or at Sound Garden (cash only) in Armory Square.
4) Mere Mortals / The Shazbot @ Coleman's Authentic Irish Pub (100 S. Lowell Ave., Syracuse) ~ Time: 6 p.m. | Cost: Free
Coleman's kicks off it's Block Party season with a Central New York Favorite: Mere Mortals. Come be a part of the crowd at the pavilion. Venture inside as The Shazbot takes the stage at 10 p.m. until last call.
SATURDAY, MAY 23
5) Dysfunctional Family Barbecue @ Chevy Court, New York State Fairgrounds (581 State Fair Blvd., Syracuse) ~ Time: Noon | Cost: $10 (pre-sale)
K-Rock is holding their annual spring outing at the State Fairgrounds this year on Saturday. Hinder and Devour the Day will be the headliners of the six-band event. Rain or shine, the event will go on. (Frankly, rain makes a show that much better.)
6) Romeo & Juliet @ The Central New York Playhouse (Shoppingtown Mall, 3649 Erie Blvd. E., Syracuse) ~ Time: 8 p.m. | Cost: $20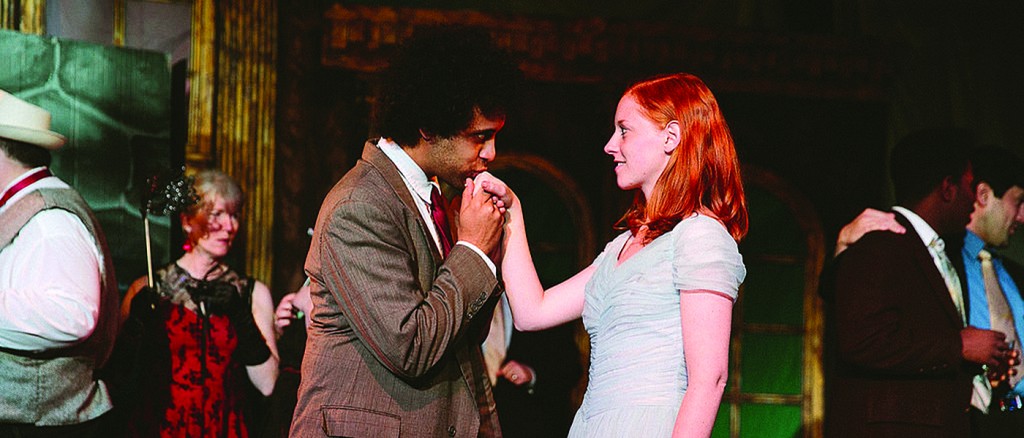 The theatre in the mall continues its monthly programming with William Shakespeare's Romeo & Juliet. If you have read James MacKillop's review, it's clear that patrons are in for a treat. The community-involved theatre is known for its variety of shows and adaptations, and the Dan Reynolds-directed production puts a twist on the classic play. This Saturday evening will feature the last of six performances of Romeo & Juliet. This production will also be shown Thursday and Friday, May 21 and 22. For tickets, please visit the playhouse's website, linked above, or call (315) 885-8960 to reserve your spot at Saturday's show.
7) Rosamond Gifford Zoo @ Burnet Park (One Conservation Pl., Syracuse) ~ Time: 10 a.m. – 4:30 p.m. | Cost: Free to $8
Now that the weather is taking a turn for the better, enjoying the zoo more thoroughly can be done. Plus there are several new babies to be seen, including the most recent elephant. The boy calf has yet to be named, but now is an opportune to catch him when he's "small."
SUNDAY, MAY 24

8) Golden – Nanni – Novak @ Dinosaur Bar-B-Que Boneyard (246 Willow St., Syracuse) ~ Time: 4 – 6 p.m. | Cost: Free
The trio is kicking off this year's opening of Dinosaur's outdoor venue with a late afternoon show. Both the band and barbecue joint are staples in the Syracuse community, and live outdoor music is simply enticing. The show is free, but the food and drinks are not … unless you pick off of people's plates when they aren't looking. (Seriously, don't do that. Buying your own meals are totally worth it.)
9) Kayak & Paddleboard Demo Day @ Gillie Lake (Sands Road, Camillus) ~ Time: 10 a.m. – 4 p.m. | Cost: $10/demo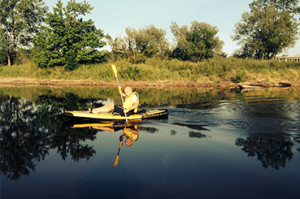 The Camillus Kayak Shop will be holding a demo day at the Camillus park. They'll be setting up at the Veterans Memorial Park, and visitors will be able to try and learn about the water-based equipment. There will be a $10 charge per demo, which are redeemable for merchandise at the kayak shop in the Village of Camillus.
10) Memorial Day Watchfire @ New York State Fairgrounds (581 State Fair Blvd., Syracuse) ~ Time: Dusk | Cost: Free
The annual Memorial Day Watchfire will be taking place on at the New York State Fairgrounds. The ceremony, which will take place at dusk, will be held in the Veterans Memorial Watchfire Park. Everyone is encouraged to bring aging and worn American flags for the burning to honor all who have served. Food and drinks will be available for purchase and consumption.
Baseball Banter

Friday, May 22: Strike Out Stroke Night ~ Gates open at 5 p.m.; Game at 7:05 p.m. 
Israel Hagan of Stroke will be performing live during Happy Hour. Patrons will have the opportunity to walk around in John Malcovich's the MEGA Brain. A helicopter will be making a pre game delivery. And there will be post game fireworks. The Chiefs take on Indianapolis Indians.
Saturday, May 23: Super Saturday ~ Game: 7:05 p.m.
The first 1,000 fans will receive a Billy Gardner Jr. Gnome. The Chiefs take on Indianapolis Indians.
Sunday, May 24: NBT Family Sunday ~ Game: 5:35 p.m.
Kids 12 & Under get in free for the game. Post game fireworks will light up the sky in honor of Memorial Day. The Chiefs take on Kevin Costner and Tim Robbins. Susan Sarandon is pitching.
Monday, May 25: Chiefs are away at Norfolk
Christopher Malone is the Events Editor at the Syracuse New Times. Email him at [email protected].

comments