"Outrageous?" Not exactly. Very bold, unusual and startling! amazing! awesome! you've got to see this _________!  A cheap internet trick to entice you into clicking a link. Shockingly bad and excessive? Probably. It's a trend. It'll pass. But some things stick in internetland. Like eBay.
eBay is the one stop internet shop for everything from butterfly collections to houses, antiques, art and cars. Below is a selection of eBay items curated for your viewing pleasure. These selections are based on loose criteria: the item itself, the price tag (highest to lowest), unique notes from the seller, or "that's too easy to pass up." Click on the title or the picture to see the listing.
#10) Autographed Thelonius Monk sheet music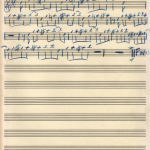 Price: $125,000
Own a piece of jazz history taken Straight, No Chaser. This is a 12.5 x 9.5 inch stained piece of sheet music "written in Monk's own hand," and owned by a private and "prolific jazz collector." Sounds mysterious. Cue jazz music.
#9)  Maria Callas Autograph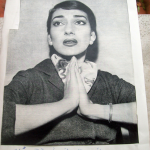 Price: $99,000
This autographed page, ripped out of a magazine, comes with the suggestion in the seller's notes of an illicit love affair between opera legend Maria Callas and Aristotle Onassis. To add more intrigue to your eBay shopping experience, this item is said to have been found in the home of an unnamed "Italian politician of the time." This sounds like a plot line in a Greek tragedy.
#8) The "Holy Grail of Rap Music Collectibles"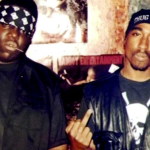 Price: $48,875
These 2Pac and Notorius B.I.G. autographs described as "obtained from Tupac's former manager" may be the perfect addition for the music room in your Carribean beach house. A leasing credit application and an FCC compliance rider (don't get too excited now) signed with the artist's "FULL LEGAL NAME" make this an especially Juicy collectible.
#7) Free as a Bird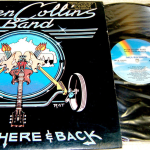 Price: $19,999
Due to most of the band members being deceased, this turns out to be an "extremely rare item." A Vinyl LP, signed by all seven members of the Allen Collins Band (a spinoff of Lynyrd Skynyrd that existed between 1983 – 1984). A collectible reserved for the most true Skynyrd fans who want to go Here, There and Back one more time. Freebird!!! Freebird!!!!

#6) The Monkees Signed Fender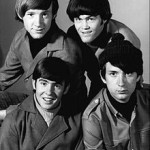 Price: $13,500
People might say you monkey around with this Fender Squire Bullet electric guitar signed by none other than "Peter Tork", "M Dolenz/The/Monkees", "David/Jones" and "Mike/Nesmith." 
Hey! Hey! We're the….o.k. let's move on. 
#5) Sippin' on Gin and Apple Juice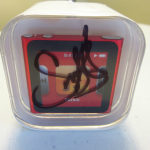 Price: $10,000
This is an autographed iPod Nano said to be signed by Snoop Dog. Too easy to pass up.
#4) Autographed NIRVANA In Utero vinyl LP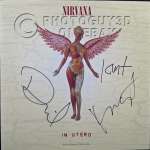 Price: $9.899.00
There's a story in the seller's notes of this item reminiscing about sneaking into a Nirvana concert, meeting Kurt Cobain and Dave Grohl and "such a shame he left the world so soon" type of stuff.  But the question remains: If you sold your signed Nirvana album for 10 grand, would you buy an iPad Nano autographed by Snoop Dog?
#3) Little Stevie's Hohner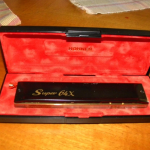 Price: $9,000
This item is a harmonica played by Stevie Wonder during his "Stevie Wonder Live at Last" European tour. It was originally donated to the CornerStone School in Agoura Hills, California and for a mere 9 grand – just called… to say… I love you… –  to one lucky buyer.
#2) One Pound and Fifteen Shillings Only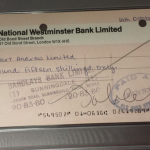 Price: $6,999.99
This item is a check signed by John Lennon in the amount of  1 pound and fifteen shillings (that's roughly 2 bucks and some change in the U.S.). Who knew John Lennon was the type of person to avoid in grocery store checkout aisles.
#1) Eminem Signed Brick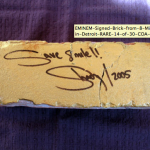 Price: $4,999.99
This is a brick. It is painted gold. It is not real gold, but it is signed by Eminem. It is also signed by Tami Salisbury, the Executive Director of the Eight Mile Boulevard Association. There were "only 30"  bricks signed by his Eminem-essence upon the demolition of the Detroit Artillery Armory on 8 Mile Road in Oak Park, Michigan, and this is #15.
[fbcomments url="" width="100%" count="on"]