Food
Scenery, wine and a 1971 VW bus: Winewagen Tours keeps it truckin'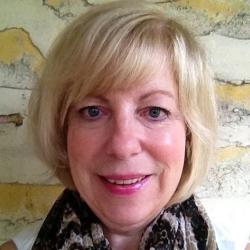 Winewagen Tours offers unconventional, yet fun, excursions for sightseers
Zach Cutlip loves the Grateful Dead. He also loves tinkering with "old things." It makes perfect sense that he would want to own a 1971 Volkswagen bus, an icon of the hippie movement among hardcore Deadheads.
One day Zach and his wife, Laura, were driving around Seneca Lake. The road was lined with tour buses and limousines. "I thought, 'I could do that in a VW bus,'" he recalls. "My wife thought I was crazy.''
And that's how the seed was planted for Winewagen Tours. In February 2012, Zach went online and found a VW bus in excellent condition in Buffalo. By spring, he and Laura started offering tours.
"I just wanted one terribly bad,'' Zach says. "I could have just as easily gotten an Astro van but I wanted something different.''
View this post on Instagram
Winery tour operators aren't uncommon in the Finger Lakes. Multiple companies offer packages where you can sit back, relax, and hit up the wineries (and local food destinations) in chauffeured mini-buses, SUVs and plush stretch limos. There are tour buses that look like trolleys and a trolley that runs out of Geneva to predetermined winery stops. There's something for everyone who wants to leave the driving to someone else.
It turns out a 44-year-old VW with no air conditioning, no heat and a top speed of about 58 miles per hour downhill is a popular option. The Cutlips have put more than 25,000 miles on the bus and ferried visitors from Germany, Great Britain, Canada, California, the Pacific Northwest, as well as lots of folks from New York, New Jersey, Pennsylvania and Ohio. They've grown from less than 20 tours their first year to more than 100 tours this year.
The Winewagen, a green Volkswagen Westfalia named Terrapin, is Zach Cutlip's pride and joy. He removed the sink, stove and refrigerator that were in it and had the interior completely renovated. There's a small table with a bud vase on top and two light brown vinyl bench seats that face each other and seat six people who don't mind being cozy. There's a new stereo system: Grateful Dead tunes optional.
The door panels were re-covered, cork flooring was added and stained birch veneer lines the ceiling. The van's original camping components can be swapped back in if the Cutlips and their daughter take a trip. The van still has its original canvas pop-top, which Zach opens at winery stops on nice days.
"Hop aboard the VW and you're instantly the coolest kids on the block,'' says one tour-taker on www.TripAdvisor.com. "Everywhere we went, people were in awe of the vehicle.''
In August, Terrapin had logged 126,000 miles on the odometer. Zach makes repairs himself, often consulting a book titled How to Keep Your Volkswagen Alive: A Manual of Step-by-Step Procedures for the Compleat Idiot, first published in 1969.
"I have my hands on it every day,'' he says of Terrapin. "We spend a lot of time together. I can tell if something's not perfect.''
Zach Cutlip might be the most laid-back, low-key tour guide in the Finger Lakes. He's 35, with long, untamed hair (beneath a cap or hat), a beard to match, and thick sunglasses. A sticker on his dashboard reads, "There's a little hippie in all of us.''
He's soft-spoken and polite, holds the door for passengers, carries purchases to the car and keeps a cooler of water handy. He has a dry sense of humor and a deep love for the Finger Lakes. He and Laura grew up in Waterloo and live near Geneva. They work as a team: Laura coordinates tours and communicates with customers and Zach brings tours to life.
Tours are as individual as the people who take them. Some guests sign up with their own itineraries, others leave the planning to the Cutlips. When that happens, Zach says, they begin by asking some questions. What kind of wine do you like? White, red or both? Dry or sweet? Sparkling wine? Spirits? Hard cider? Craft beer? "Some people do a mix of beer and wine stops,'' Zach says. "The guys usually like the beer.''
View this post on Instagram
Seneca Lake has the densest concentration of wineries. The Cutlips might suggest stops at Billsboro Winery, Monello Winery, Climbing Bines Hop Farm and Craft Ale Co., Hickory Hollow Wine Cellars, Hermann J. Wiemer Vineyard, Silver Thread Vineyard, Villa Bellangelo and Two Goats Brewing. Cayuga Lake and Keuka Lake, each with fewer wineries than Seneca, tend to be less crowded, with plenty of options as well.
Six or seven stops with a break for a picnic lunch or lunch at a restaurant makes for a full but relaxing day, Zach says. He once hosted a group that visited 23 wineries in six hours. "I don't think I ever stopped the engine for that one,'' he says.
The Terrapin attracts attention wherever it goes. People want to climb in, check out the interior and have their photo taken with it. "That's my advertising,'' Zach says. It's a rare sight to see a vintage VW bus rolling down the road and chugging up hills.
Grace Mirchandani, owner of Monello Winery, a boutique winery on the west side of Seneca Lake that specializes in dry wines, is always happy to see the VW bus pull in the driveway. The Monello tasting room, in a converted garage, is intimate but can accommodate small groups easily. Zach says it's a good stop for people who like to try a range of wines — Riesling, dry rose, reds, and a lovely port-style wine — and chat with the winery owner, who herself pours samples.
"I've never had a group from Winewagen Tours that wasn't a wonderful group of people,'' Mirchandani says. "They have a good time and they care about wines.''
TripAdvisor.com and other travel and review sites are loaded with favorable feedback for Winewagen Tours.
Some applaud the driver and his wine compass: "I have Zach to thank for putting me on to Rkatsiteli (a local white wine rarity of Hungarian provenance), which is only produced at a handful of wineries in North America … two of which happen to be on Keuka Lake. It's the beverage equivalent of finding Bigfoot."
Others sum up the Winewagen experience this way: "The bottom line is that we received a customized experience that had none of the pretension of a limousine, but all of the service and class."
The positive word of mouth from passengers pleases the driver. "I think a lot of people are searching for adventure,'' he says. "I think we provide a little adventure.''
Terrapin is on the road until Oct. 31. Late fall and winter tours are offered in a 1985 VW Vanagon, with a heater that works well. Price per tour depends on the number of passengers, duration of tour and how far the driver has to travel to pick you up and drop you off. Winery tasting fees are extra.
[fbcomments url="" width="100%" count="on"]