Fethullah Gülen is a Turkish-born Islamic religious leader who encourages his followers to build schools instead of mosques. He has resided in Pennsylvania since 1999. The schools are not religious schools; rather, they focus on science, consistent with Gülen's preaching, which emphasizes that knowledge of God emerges from knowledge of the world.
Gülen's followers are loosely affiliated in a community that spans the world. It wields enormous influence in Turkey and seeks to expand Turkish influence abroad.
In the United States, this influence is largely achieved through education and the proliferation of cultural institutes, such as Turkish Cultural Centers and centers for religious dialogue in major metropolitan areas.
In Turkey, Gülen is seen by many as a firm supporter of the AKP (Justice and Development Party), Turkey's conservative ruling party.
In Syracuse, many Gülen community members are affiliated with the Turkish Cultural Center, part of a network of such centers founded by followers of Gülen, and with the Syracuse Academy of Science group of charter schools.
Charismatic and well-connected, Gülen is arguably one of the most effective preachers in modern times. For decades in Turkey, and since 1999 from a tiny room in a retreat house in the Poconos, he has written articles and books and taped sermons that reach a devoted audience around the world. Last year, Time magazine tapped him as one of the 100 most influential people in the world. Earlier this year,  Turkish Prime Minister Recep Tayyip Erdogan appealed to the U.S. to extradite Gülen and accused him of inciting rebellion.
In spite of his important role in a strategically located country that boasts the world's 15th largest economy and his long time residency in the United States, Gülen remains largely unknown in many parts of the Western world, including Syracuse. No one at the Religion Department at Syracuse University has more than a passing familiarity with him; no one polled at the state Education Department had ever heard of him. The executive director of Interfaith Works in Syracuse was unfamiliar with Gülen. Leading figures in Central New York's political, educational and religious establishment, including some who have attended events at the Turkish Cultural Center, have never heard of Gülen. (Gülen is the honorary president of the Peace Islands Institute, which sponsors the cultural centers).
Gülen's followers around the world have developed influence beyond their numbers – not directly in the field of religion, but in commerce, communication, finance and education. Participants in the amorphous Gülen community, known in Turkish as cemaat, run Turkey's largest newspaper, Zaman; its most influential English language paper, Today's Zaman; the country's largest trade federation, TUSKON;  one of Turkey's largest banks, Asya Finans; and the Gülen schools, including several universities. In Syracuse and across the U.S., they court leaders in government, business and religion, inviting them to forums, conferences and on guided trips to Turkey.
In Gülen's application for residency in the U.S., he did not cite his religious credentials, but instead presented himself as "an alien of extraordinary abilities in the field of education." The U.S. government, in an unsuccessful attempt to deny his petition, replied that "the record contains overwhelming evidence that the plaintiff is primarily the leader of a large and influential religious and political movement with immense commercial holdings."
A controversial figure at home, Gülen is perceived in the U.S. as a reconciler eager to bring East and West together, and as a promoter of interfaith dialogue. Anti-Islamic propagandists unfairly compare him to Ayatollah Khomeini, in spite of Gülen's clear denunciation of terrorism, including his 2002 statement that "a Muslim cannot be a terrorist and a terrorist cannot be a true Muslim." Writers such as Ed Husain, of the Council on Foreign Relations, point to Gülen as one of the "very few Muslim theologians who have made a compelling case against al-Qaida."
Joshua Hendrick, an American academic who has studied the Gülen movement most closely, says it is more accurate to compare Gülen to religious political figures like Billy Graham or Jerry Falwell and his movement to the conservative Catholic Opus Dei. Hendrick says that Gülen might represent something new: an Islamic-based effort to work within existing market and political structures to build a societal order based on his religious and social values, and to profit from that order.
"They are not jihadis, not trying to convert anyone." says William Martin, director of the religion and public policy program at Rice University, who has known many of the movement activists for more than a decade. "They want Turkey to be recognized for its importance and to return it to its place of glory that it held under the Ottoman Empire."
Tithing, reports Hendrick, is central to the Gülen movement.
"My experience is that everyone in the movement donates money. Period," he says.
The cemaat is a mutual aid society.
"Rewards come from participation in the movement," Hendrick says. "You don't reap the rewards of access to scholarships, subsidized rents and international travel unless you reciprocate. It is not a cult, in that people can leave when they want to. But the benefits accrue if you are part of it."
If they do, it works both ways. The Gülen movement affords inner city children educational opportunities they wouldn't have otherwise.
***
In subsequent months, the New Times has been examining the links between Syracuse Academy of Science (SAS) and the Gülen movement. The results of our reporting appear in the link below.
Read Exerting Influence – CLICK HERE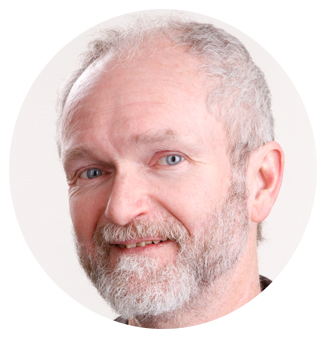 Ed Griffin-Nolan is a journalist who believes we have to ask the hard questions no matter whose interests are at stake.
[fbcomments url="" width="100%" count="on"]