So, you've found the Rant & Rave corner.
What goes here? You go here.
If you are passionate about what's right or wrong about Central New York, here is a corner for you to vent. Rant in poetry. Rant in prose. Rant against the bad. Rave for the good.
Here are the rules: No anonymous essays. Have a point-of-view, express it like you mean it and know what you are talking about. We are not looking for "on the other-hand" essays. Be civil. No personal attacks. No libel. No slander. Topics? Your choice: culture, policy, politics.  There are two (and only two) essay lengths: 350 words, and 740 words.
WHY WON'T THE CITY PROVIDE THIS BASIC SERVICE
By Adam Clark
I recently bought a property at 559 State Fair Blvd., Syracuse, for my business, Clark Equipment Rental & Sales. The property is in a city water district. There is a water meter on my property. At one time, there was functioning water on my street running to my building. The water lines under the street are broken, and the city says it won't repair them unless I pay $50,000 out of my pocket.
Initially, the city claimed we weren't even in the city. Then, it said we were part of OCWA (Onondaga County Water Authority). Funny, because the city collects property and water taxes on my property, and the tax maps say I'm in the city. When they realized we weren't going away, the city water department told my general contractor while it is legally obligated to provide me with water, the city is broke and I am not a high-enough priority for it to fix the line and turn the water back on, so go pound salt and drive down the street to wash your hands!
I pay taxes on eight properties in the city promptly. I pay my state and federal income taxes promptly. I'm a 36 year-old entrepreneur who moved back to Central New York to start and grow a business in Syracuse. We are a small business. I hired an employee in February. We have one who started this week and have another starting next week. All my employees get health care and retirement benefits. I have not asked for any sort of subsidies or tax credits to do business in the city. Yes, it is possible to grow a business without a government handout. Imagine that!
All I ask for in return is the city of Syracuse provide me with water so my employees and I can wash our hands and have a functioning toilet instead of using hand sanitizer and a Port-a-John. There are two female employees who are valuable members of my team, and I don't want to lose them. How long would Mayor Stephanie Miner put up with using a Port-a-John at work? Isn't potable water a standard entitlement offered by developed nations?
Should I start escrowing my property taxes in an account with an attorney instead of paying the city on my property to get their attention? I spoke with another developer, and he said that probably would not work, seeing how many people get away for years with not paying taxes in the city. Am I the foolish one for paying my taxes? I feel like our local government is so busy handing out money to the well connected, there's nothing left for the services the rest of us expect, like good schools and clean water!
What's a small business to do? I really don't have the time to nag the city. I just want to focus on growing my business and figuring out who the most qualified people are to work for me. I can run my business anywhere; I don't need to be in Syracuse. My construction equipment ships all over the world. I'd like to stay invested in the city, but I'm not getting a real warm and fuzzy feeling from the city of Syracuse.
What are the implications for the rest of the members of this community if this is the way the city treats its constituents? Would a bank lend me or any other property owner $50,000 to fix the city's pipes? How is the average property owner going to afford to fix a water main under the street in front of their house or business?
Is potable water too much to ask for? Or has the City of Syracuse sunk to Third-World levels?
Adam Clark is owner of Clark Equipment Rental & Sales.
ARTICLE IGNORES NY LAW ON SECOND CHANCES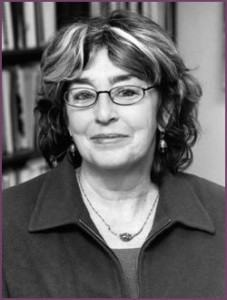 By Marsha Weissman
Ed Griffin-Nolan's article "Spanish Action League Hires Sex Offender" (Syracuse New Times, April 3-May 7) was inflammatory and was surprisingly narrow-minded given the New Times' history of providing an alternative to mainstream media sources. It lacked any analysis of the benefits of hiring people with criminal histories or the state laws that promote such a practice. It perpetuated a fear-based response to people with a sex-related conviction, conveniently ignoring the research that consistently demonstrates that recidivism rates for people who have a sex-related conviction are substantially lower than most people believe and, in fact, are among the lowest of all people convicted of a crime.
Employment is one of the surest ways for a person to reintegrate into society and avoid re-offending after a criminal conviction. To that end, state law encourages employers to hire people with criminal convictions and forbids employers from applying blanket bars to certain people because of a criminal record. Article 23-A of state Correction Law prohibits employers from denying employment to an applicant on the basis of his criminal history unless "there is a direct relationship between one or more of the criminal offenses and the specific license or employment sought or held by the individual." As the executive assistant to La Liga's Executive Director Rita Paniagua, Jesus Rolon's job responsibilities do not involve any interactions with children or adolescents.
Further, Article 23-A requires employers to consider, among other factors, "any information produced by the person, or produced on his behalf, in regard to his rehabilitation and good conduct." As Griffin-Nolan reported, Rolon was exempted from sex offender treatment after an evaluation, his probation officer supported his employment at La Liga and an Onondaga County Court judge released him from probation early, stating that "termination of the sentence of probation is not adverse to the protection of the public." Given all of these factors, La Liga could not and should not have legally denied Rolon employment as the executive assistant due to his criminal history. Despite Griffin-Nolan's attempt to incite La Liga to violate the law and fire Rolon, La Liga stood up to his bullying tactics.
Any human service agency (or any other employer) that has a blanket policy denying employment to people with criminal histories or people convicted of specific offenses is in direct violation of state law. People convicted of sex-related crimes are not exempted from this protection. Nor should they be. Society's penchant for demonizing people who have a sex-related conviction not only undermines their attempts to live law-abiding lives, but it also ignores the reality about risk of re-offense.
It is unfortunate that the New Times has published a counter-productive, fear-based story that accomplishes nothing more than "exposing" a person who is seeking only to live a law-abiding life in the community through employment. Our community would be better served by a story exposing those employers who continue to discriminate against people with a criminal record, thereby undermining New York law and public safety as a whole.
We applaud La Liga's resolve to give Rolon the second chance he deserves by honoring New York's commitment to the employment of people with criminal histories.
Marsha Weissman is executive director of the Center for Community Alternatives. The center promotes reintegrative justice and a reduced reliance on incarceration through advocacy, services and public policy development in pursuit of civil and human rights.
For more RANT and RAVE – CLICK HERE
[fbcomments url="" width="100%" count="on"]