The purpose of publishing a Valentine's Day post early is to serve as a reminder that a little bit of planning goes a long way (especially when considering reservations or tickets for special events.)
While the origins of Valentine's Day are not exactly clear, some stories purport the holiday was created in lieu of the beheading of St. Valentine, who was performing weddings in secret during a Roman ban. The holiday has since been branded by Russell Stover and Hallmark. Stover and Hallmark have proven successful with fake chocolate as meaningless as the words of a card with pre-set inscriptions.
With consideration to chivalry, telling a loved one they are appreciated on a regular basis has been deemed "so 12th Century"; hence, society is encouraged to tell our partner we love them at least once a year in order to emphasize "love's rarity" and eliminate
divorce
conscious uncoupling.
Without further ado, here are some February 14 activities to consider while celebrating love's rarity. What you do later in the evening is up to your discretion.
Baltimore Woods: Farmer's Market, Snowshoeing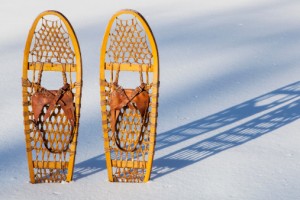 On February 14, there is a lot going on at this Marcellus nature center. (If I was happily taken, this would be at the top of my list; ergo, this is at the top of this list. This isn't Syracuse-based, but it's too good to pass up.)
At 10 a.m., the Winter Farmer's Market continues its seasonal run. The big, small little market has what you need: cheese, vegetables, dessert, small-batch spirits, and coffee to enjoy while you're walking around. The ingredients can be carted back home for a delicious in-house meal. Guys, throw on that apron and cook for your gal.
After a 5 p.m. dinner, throw on your winter gear and bring your snowshoes if you have them. Baltimore Woods' Sweetheart Snowshoe, which takes place from 7 p.m. to 9 p.m., has snowshoes for you to use. The member and non-member pricing breaks out to $20/$30 per couple. Spots are limited.
Speach Family Candy Shoppe
For almost a century, the Lodi Street candy store continues to bring out the kid in all of us. The difference between their boxed candy and the chain store kind is that you get to see (and pick) what's going into the box, and you know how fresh the candy is.
For your convenience, the family-owned company will deliver your order to you. "We're delivering up to and on February 14," stated Michael Speach. "We'll deliver up to 20 miles, and we charge a base price of $8. The price will vary depending on the distance.
From chocolate covered potato chips to fruit arrangements, which the shop added to its repertoire last summer, your decisions will be tough. "Chocolate-covered strawberries are a big sell," Speach said. "Truffles are also popular, especially the liquor-filled varieties."
For more information, visit their WEBSITE.
Sam Rao Florist
Flower's are a must.
As chivalric or cliche as giving flowers may be, the decor brightens up a room (and a demeanor) and it generates positive anticipation for spring and summer. The flower shop has been in operation since 1949, and the tradition keeps on.
Richard Bunce, owner, said, "The most popular arrangement is the traditional bouquet of red roses. Spring mixes are also a favorite," he added. And there isn't a deadline to purchase flowers. "We'll be selling flowers and arrangements on Valentine's  Day. We're taking as many orders as we can, but orders depend on product availability."
Antiquing
When in a committed relationship, there is promise that the relationship will last until your last breath is taken. Even if you are beginning a relationship, a day trip to the antique store can be a valuable get-to-know-each-other experience. Antiques generate cognitive reactions to memories. Discussion of what could or could not be a centerpiece and bring out the best of a room can be fun and constructive. Syracuse Antique Exchange and Behind the Iron Gates offer multiple floors and rooms filled with copious amounts of items that will strengthen the bond of a relationship with the art of conversation.
Bittersweet
The home-made desserts, the New York State draught beer, and wine list that boasts wines from around the world reemphasizes the sweet-tooth qualities that February 14 encourages. Bittersweet excels at this. Go big on the desserts, and leave happy. Be sure to brush your teeth before bed.
Yoga with heART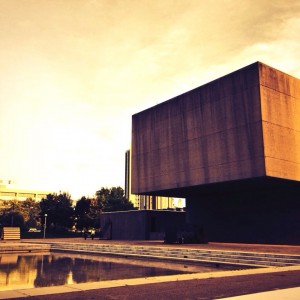 Every Saturday, the Everson Museum of Art offers a yoga class from 10 a.m. to 12 p.m. Why not start a weekly, Saturday routine together starting on Valentine's Day? The first class is free, but each weekend after is $5 for members and $10 for non-members. A tour is included as well.
Syracuse Men's Basketball
The Palace Theatre is bringing the Syracuse Orange back to the big screen in the showdown with Duke's Blue Devils. The admission is still free, even for Duke fans. Beer, wine, and food can be purchased. Even if the two of you are attending by yourselves, you'll still be surrounded by community members who share the same passion about "New York State's" college basketball team. Sports are always enjoyed, win or lose, with larger crowds.
Get on Your Dancin' Shoes
At the Guzman Dance Studio in Fayetteville, you can learn the rumba for $10 per person. The Valentine's Day lesson takes place from 7 p.m. to 8 p.m., and that will be followed by a DJ-ed dance from 8 p.m. to 11 p.m.
Good Food, Live Music
Although a bar and music isn't the most romantic option for Valentine's Day, the combination boasts a fun and easy going atmosphere. Muddy Watters is a new Baldwinsville restaurant and Dave Hanlon's Cookbook is a classic Central New York band. Put them together and what do you have? A great coupling! The event is free, but the food and beverages are not.
A Night at the Theatre
Going to the theater is a classic date, and four out of five hipsters will agree. Clybourne Park will be The Central New York Playhouse's February show. The A Raisin in the Sun award winning spin-off takes place over 50 years and in the same home of the Clybourne Park neighborhood of Chicago. The two acts of the dramedy will feature actors playing different characters to emphasize the change in time and issues in the neighborhood. Tickets for that Saturday show are $20 per person.
BONUS: E.S.P. at the Turquoise Tiger
Want to get out of town? Hitting up Turning Stone Resort and Casino isn't a bad idea. Spend a night at the Upstate New York entertainment beacon. Once in the resort, there is no force or expectation that requires you to gamble, and the casino offers in-house entertainment and spa treatment that will help put your minds at ease. Enjoy the dining, but the key is to get dressed up and hit up Turquoise Tiger. The classic 1940's-themed lounge will  feature the E.S.P. jazz quartet, hitting the stage with Kirsten Tegtmeyer on vocals. It's a night to get dressed up, dance, and enjoy an excursion all to yourselves.
***
Christopher Malone plays with more thoughts and words at his blog, The Infinite Abyss(es). He also writes for the Skaneateles Journal.  Feel free to tweet at @Chris___Malone, or email him at [email protected].

[fbcomments url="" width="100%" count="on"]