Know what I'm doing at this very moment? I'm snacking on yummylicious Trader Joe's quinoa and black bean infused tortilla chips with Trader Joe's corn and chile tomato-less salsa.
And you're almost certainly not.
How'd that happen?
Last week, in a flash of American entrepreneurial genius, I drove to the Trader Joe's in Rochester. You've heard of Rochester, right? It's 90 miles away, and just like Syracuse except it has a Trader Joe's.
In theory, we're getting a Trader Joe's too — in DeWitt, at the current Raymour and Flanigan Sleep Center. Maybe sometime this fall. Maybe. But you know how things go around here. How's that Clark's Ale House roast beef sandwich tasting?
Of course, my trip to Rochester wasn't merely to fill my belly with award-winning Trader Joe's specialty items. As a public service, I purchased duplicate products for distribution here. I have in my possession about $100 in unopened non-perishables, and yeah, I got the good stuff … the Speculoos Cookie Butter. Original. Crunchy. And cocoa swirl. How awesome is it? As it says on the jar: "All you have to do is taste it to understand!"
Let's talk business.
First, review the product list below and email me, Trader Jeff, at [email protected]. In your note, specify which product(s) you want and why I should sell them to you at a mere 100 percent markup when I could easily command a much higher price.
Once I have your email, I might get back to you, particularly if I deem your content interesting/amusing/desperate enough to include in a follow-up column. If you get a reply from me, it's possible that the communication will provide a location — a dark alley or parking lot perhaps — and a precise meeting time. The communication might strongly recommend that you don't even think about trying to pay with a check. Cash only. My time. My investment. My terms. Deal with it.
Here's the price list:
Pomegranate and BlueBerry Clusters cereal ($7.98)
Cranberry Drizzle Dunkers ($9.98)
Peaberry Kenya coffee ($15.98)
Candied pecans ($7.98)
Boatswain Chocolate Stout ($4.58)
Annie Chun's miso noodle bowl ($3.98)
Speculoos Cookie Butters ($7.38 each, $7.98 for cocoa flavor)
Pomegranate vinegar ($7.98)
Artichoke/red pepper tapenade ($6.98)
TJ's KC barbecue sauce ($5.38)
Thai lime and chile cashews ($13.98)
Chocolate-covered toffee popcorn ($5.98)
Wild salmon jerky ($10.98)
Quinoa and black bean tortilla chips ($5.38)
Corn and chili pepper salsa ($4.98)
TJ's vintage orange sodas ($7.98)
Frosted pomegranate toaster pastries ($4.98)
Dark chocolate-covered edamame ($6.98)
Dales Pale Ale (6-pack cans) ($19.98)
Brown rice and quinoa fusilli pasta ($5.98)
Arrabiatta pasta sauce ($6.58)
Chicken and sweet potato dog treats ($6.98)
Matcha green tea latte mix ($7.98)
Dark chocolate-pistachio toffee ($7.98)
Do you find my prices excessive or my selections too pomegranate-heavy? Fine. Worst case for me is that I get stuck with duplicate Trader Joe's delicacies that no one else around here can enjoy until fall at the earliest. O, the humanity! I might have to scarf an entire extra bag of Thai chili and lime cashews.
Another of my faves, which I will happily keep for myself, is the salmon jerky, which has been jerkified in maple syrup, molasses, brown sugar and sea salt. It's like a Charleston Chew made of fish!
If my email inbox is jammed, keep trying. Once you're in my database, I can apprise you of any future Trader Jeff's events.
For example, one of the nearest Trader Joe's that sells wine is in Framingham, Mass., where I have big-time connections. With sufficient pleading from Central New York beverage enthusiasts, a certain moonlighting columnist might be inclined to drive to Framingham, load up his Honda Element with multiple cases of TJ's signature cheap-but-surprisingly-decent red wine, Two Buck Chuck, and discretely distribute it here to select customers —  at the usual mark-up, of course.
Four Buck Chuck is still a heckuva deal.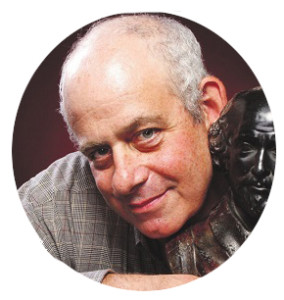 Email Jeff Kramer at [email protected]. Follow him on Twitter at @JKintheCuse.
For more KRAMER – CLICK HERE
[fbcomments url="" width="100%" count="on"]