Tom Townsley is more than just a world-class harmonica player. He has also shared his passion for music as the longtime radio host of the successful Sunday Night Blues Show on WAER-FM 88.3, as a music journalist for Blues Revue Magazine, and as vice president of the Mohawk Valley Blues Society. Tying it all together is Townsley's sense of humor and hard-earned wisdom.
"I always thought it went together," Townsley says. "It was a cerebral as well as emotional approach to what I was doing. I studied the history, blues history courses, lectures here and there. That's how you learn. It always interests me that some of my creative writing students want to be their own and not read others. But you have to. Listening to Little Walter is when I learned. If I had played what I was feeling, it would have been awful."
Townsley downplays his talent as one of Central New York's premier harp players, yet the blues bug didn't bite him until he was in graduate school at Syracuse University in the early 1980s. "A guy at Syracuse introduced me to Little Walter; he's the guy for people who play my instrument," Townsley says. "I got a harmonica to get my mind off the books. Literally six hours a day I'd spend buying and listening to records, trying to figure stuff out."
During one of those record-buying binges, Townsley met fellow harp-player Seth Holzman, which led Townsley to the Syracuse blues scene, then bursting with bands such as Triple Shot (before The Kingsnakes) and players like Kelly James and Pete McMahon. "I became obsessed, basically," he says.
Townsley moved to Florida following graduate school, only to find a bit of the same Syracuse blues scene hundreds of miles away. "I always went to this really rough joint with all these fishermen you had to watch out for but it was the only bar with live music," he says. "And this guy walks in. He was parking cars, wearing khaki shorts, a helmet, brown knee-high socks. And I think, 'This guy is gonna get killed.' It was Todd Fitzsimmons."
Townsley and Fitzsimmons became fast friends and both moved back to Syracuse, where they started Cold Shot with players Morris Tarbell and T.A. James. "It was a little like the John Mayall of Syracuse," Townsley recalls. "All these great guitarists in the band."
Various incarnations of Cold Shot performed during the 1980s before Townsley formed the Backsliders, which performed throughout the 1990s and 2000s. The band released Moonlight Worker in 1998, Twice Too Much in 2000, Blue Roller in 2003 and Still Backslidin' in 2012.
Still Backslidin'  was produced around the time that the Sunday Night Blues Show radio show was coming to an end; Townsley left the program when he accepted a position as an English professor of creative writing at Mohawk Valley Community College. Still Backslidin' features an impressive array of players: Kim Simmonds of Savoy Brown, Joe Bonamassa and local talents Mark Tiffault, Joel Kane, Tarbell, James and Fitzsimmons, among others.
"I was feeling a little sense of closure," he says. "Looking back at what was essentially a 30-year career of playing and promoting music, and most of those CDs (Townsley is on) were sold out or out of print. I thought it would be nice to revisit some of those tunes."
Still Backslidin' mixes originals and covers, new and old, lyrical and instrumental. But all share a common thread: Townsley's blazing harmonica. Still, instead of being quick to take credit, he's ready to dole out advice.
"If you're a harmonica player, buy a PA system. Then maybe someone will cut you into the band," he jokes. "Really, though, playing out and having energy is great, but you have to do the homework, too. You have to become a real listener, not just pile up the historical background like cordwood.
"Just because you have notes and timing, it doesn't mean you have everything," Townsley continues. "Shape the notes. It's the little edges, the subtle syncopation. Muddy Waters' harmonica player (Jerry Portnoy) said it: 'You've got to turn your ear into a microscope. You have to listen widely and deeply.'
Townsley Testimonials
"Tom and I have been best friends for 30 years, bandmates for maybe 10 of those. We met in Florida at a biker/fisherman bar Tom was playing harp at. He was a fresh beginner with a lot of balls getting on that stage, but he had that determination to play and it's shown since. He's a brilliant guy, funny as hell, big heart, works hard, thinks hard and is a treasure in my world. He's taught me tons."
— Todd Fitzsimmons 
"In the almost three decades I have known Tom, I had the pleasure of having him as a bandmate in Cold Shot, Tom Townsley and the Backsliders as well as Off the Hook (which also featured Mark Tiffault and Morris Tarbell). In addition, we were on numerous recording projects together. I enjoy his wordplay, wit and sense of humor. Not to mention that he's a top-notch harp player with a very deep knowledge of and love for the music."
— T.A. James
"I first met Tom about 25 years ago and he was playing guest even back then… Tom is a walking, talking blues encyclopedia and is very willing to share his knowledge. We've spent money late nights and early mornings listening to and discussing the blues… Tom works really hard on his craft and has a natural ability to play the harmonica. I think he's really developed his own individual style and is a great practitioner of the blues."
–Morris Tarbell
Blues You Can Use
Tom Townsley will bring his harmonica to the Mohawk Valley Blues Society's fifth annual festival, which takes place Saturday, June 28, noon to 10 p.m., at the Herkimer County Fairgrounds, 135 Cemetery St., Frankfort.
Headliners include Long John Hunter and the R.D. Olson Blues Band. Also on the bill: the Jeremy Wallace Trio, guitarist Mark May, Sue Foley and Peter Karp, Scotty Mac and the Rockin' Bonnevilles, the Debbie Davies Band, Jimmy Wolf and more.
Tickets are $20 in advance and $25 at the gate; children ages 12 and under are free. Visit mohawkvalleyblues.org.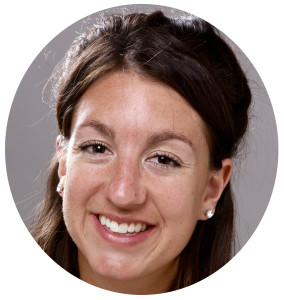 Follow Jessica Novak on Facebook, on Twitter at @JessRock87 and Instagram at @JessRock87.
[fbcomments url="" width="100%" count="on"]