It's exciting when a hometown face hits major fame. While Ben Mauro isn't the poster child for the many places he plays, it's safe to say that, after performing with Lionel Richie for 14 years, he's made it in an industry that isn't easy to conquer.
Mauro has performed in 38 different countries, 40 of the United States, and just got back stateside after a performance in Sri Lanka. Yet the guitarist has an endearing quality: Mauro likes to bring his achievements back home.
"LA is a nice place to live, but there's not any kind of community," Mauro says from his Los Angeles apartment. "Everybody has their own agendas. It's not the kind of place to start a career. There's so much going on, so busy. For me, it's a great feeling to have a community. I'm happy to come back to Syracuse. It almost surprised me how receiving everybody's been. They say, 'You're actually coming back!' But I really want to! I'm blown away that everybody's into it. It's a good feeling for me. It's a win-win situation."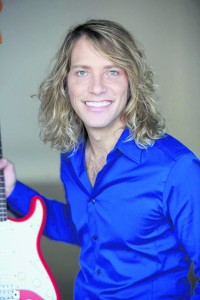 Mauro packed the music-loving bar Shifty's last May, and this weekend he'll bring his CD release party to Eastwood's Palace Theatre on Saturday, Dec. 6. He will be accompanied by Phoenix Eleven as his backing band, along with special Salt City musical guests.
"The guys from Phoenix Eleven are doing great," Mauro beams. The trio, which consists of Max McKee, Greg "Goose" LaPoint and Joe Grosvent, moved from Syracuse to Nashville last April and have been living their musical dream.
"We started touring with pop-country singer Josh Gracin (from American Idol) throughout the summer," McKee says. "Following that, we rehearsed and toured through the fall with a production called 'Live From Nashville,' featuring another American Idol finalist, Janelle Arthur. The show also featured four other up-and-coming Nashville artists with Phoenix Eleven as the rhythm section, plus additional musicians on fiddle and piano."
The group also backed Rich O'Toole for his nationwide 45-day Jaded Tour. The combination of Mauro with the touring trio truly makes for a Syracuse success story.
Why Come Home?
After playing Syracuse in May, Mauro went back on the road with Richie. Yet he also continued toiling on his full-length CD, one that has been in the works for three years. He previously released 2012's Happily Ever After and 2014's Take Your Time, but he's more than ready to see the new full-length work come to life.
"It's been an amazing experience, getting to see every bit of it," Mauro says. "Recording, editing, listening back: It's exciting. It's lots of different styles."
Mauro wrote and/or co-wrote the entire CD and worked through every bit of the process, a new experience for a musician who has built a career on playing with others. After leaving Syracuse when he was 21, Mauro moved to New York City where he took any gig he could get. He eventually landed the job with Richie, one that has lasted more than a decade.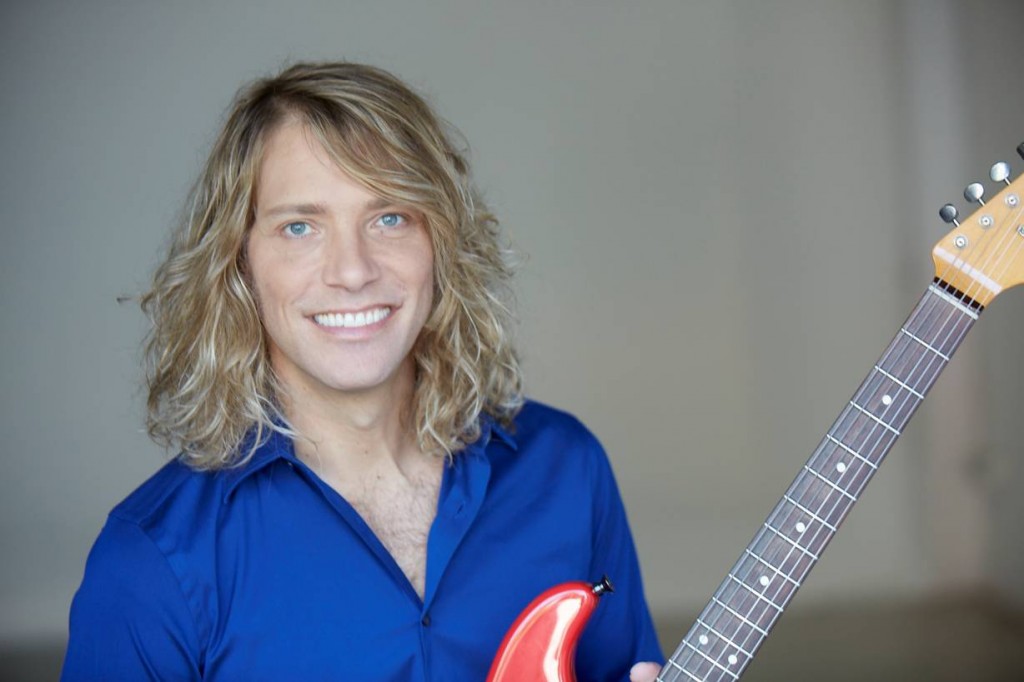 "When I left New York City, I was playing in 10 different bands," Mauro says. "And I'm very lucky to be playing in Lionel's band. It's a great job and he's a great guy to work for. Usually if you do get a job with a big artist, it doesn't last that long. Lionel understands he needs good musicians he gets along with. But eventually, my dream is to be able to support myself as an artist myself."
Mauro's release of the CD and his homage to home offers proof that anyone can make their dreams come true. "If a kid from Camillus can do it," he says, "anybody can do it. I didn't know anybody. I didn't have any connections in the business. No one in my family is in music at all. It's possible. I was able to make connections by my own persistence. It doesn't matter where you're from or how much money you have. You can do it."
The Camillus Kid
Although Mauro went to West Genesee Senior High School, he was born in Eastwood, growing up just a mile away from the Palace Theatre. "It was something I always had in my head," he recalls. "I'd love to play the Palace sometime."
While Mauro's Dec. 6 Palace booking is now a given, he's also paying respect to the high school that saw him through his musical beginnings. Although guitar wasn't offered at West Genesee, Mauro did participate in chorus and played French horn in school bands.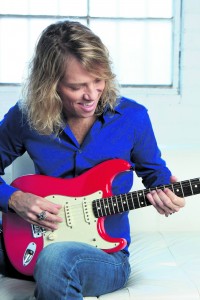 He has since taken steps to make music more available at his alma mater. In September he started the Ben Mauro Endowment for Music Education; for the next four years, Mauro will make a donation to the school's music department. This year he donated a guitar amp and held a master class for students.
"I always thought I'd have to be rich to donate," he says. "Then I realized, I don't have to donate a ton, but the bit I did helped. Someone will have a guitar amp to play through now. I'm planning on coming back every year for it and making it special. This time, I'm answering questions for the kids, giving lessons. It's cool to be involved with the school more. They're trying to get me to come back and judge the talent show."
Mauro also hinted at another local project with the Syracuse Convention and Visitors Bureau, to be announced within the next few months. It all reflects his hometown connection.
"I live in LA, but I feel like I'm a Syracuse artist," he says.
Advice from the Artist
"Eventually if you want to make it your living, move to a big city. There's just more opportunities. A lot of young kids think they'll just write original music and become a star. They might. I'm trying to do it, too! But they look down on playing in a cover band. To me, that's how you learn your craft."
"Even my job with Lionel Richie, it's a cover band with the lead singer that wrote the song, playing his music. For me, playing cover songs in bands for years and years, all different kinds, got me to the point that I was ready for the Lionel audition. Playing with a cover band is a great learning experience for a young musician. How songs are written, how solos are played. It's a great chance for you to be out there in front of people."
"Playing in your room will only get you so far. Playing with a band in front of people, you'll get so much better so much faster. You have to look at it as a job. It's hard work."
Just the Facts
Ben Mauro CD release party, with Phoenix Eleven, Rick Balestra, Ricky Chisholm, Deyquan and Yahja Bowens and Al Cutri
Saturday, Dec. 6, 7:30 p.m.
Palace Theatre, 2384 James St.
Tickets are $25 in advance, $30 at the door
For more information, call 463-9240 or visit benmauro.com
Phoenix Eleven on the Rise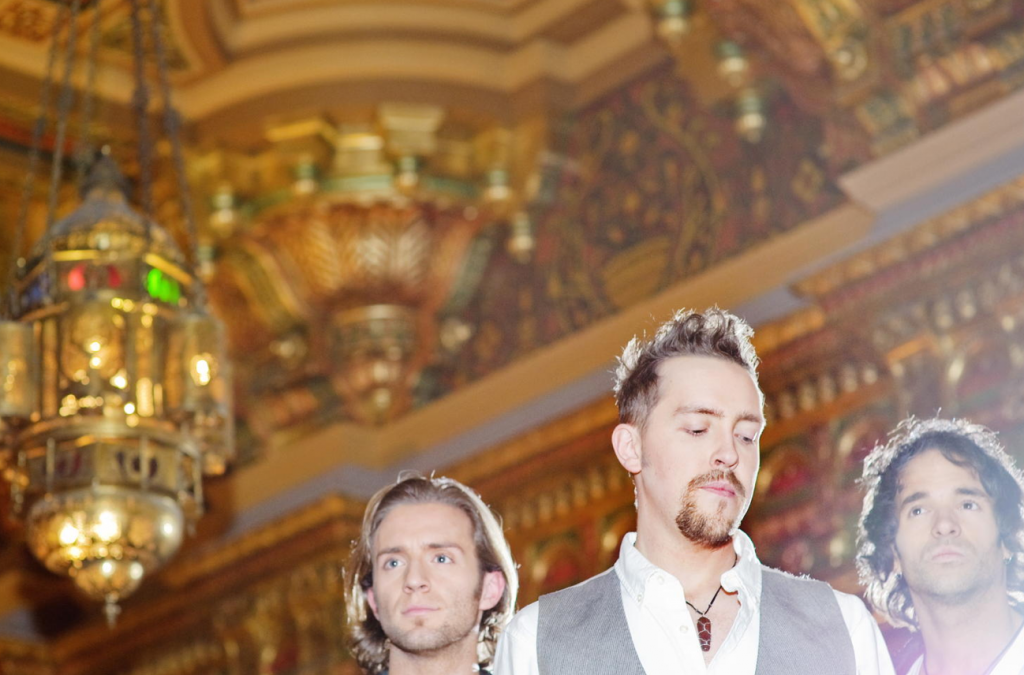 After moving from Syracuse to the music city in April, Phoenix Eleven–Max McKee, Greg "Goose" LaPoint and Joe Grosvent–have made waves. The Syracuse New Times checked in with McKee for an update.
When did Phoenix Eleven start?
The three of us have been playing music together since we were about 14 years old. Before we could drive, we'd load up a red Flyer wagon with a beat-up PA system and a drum set, hook it up to the back of our bikes and ride it out to rehearsals. We'd set up in my mom's living room or in Joey's garage and rocked out with cheap guitars and the volume set on 10.
How did you hook up with Ben Mauro?
Ben and Goose met each other on the road with John Fogerty and shared a mutual local connection with Central New York saxophone great Paulie Cerra.
You all dreamed big and made it happen. How does it feel?
Well, it's always ongoing. It's always unfolding. Our vision has been to not stop moving forward. I'm happy with the progress we're making and I'm excited to see what's next on the horizon.
What advice do you have for aspiring musicians?
Learn your strengths and develop them. Show up to rehearsals and gigs prepared to play like you're playing to 10,000 people, every time. There's always going to be better players than you, so be humble. On the road, the performance may only be two hours of a 24-hour day, so it's important to be easy to hang out with. And clean socks.
For more, visit phoenix11band.com.

[fbcomments url="" width="100%" count="on"]