Everyone has that moment when they say something stupid online and then go to delete it and 5 "friends" have already liked, commented and shared it with 7,000 other people. I think it's important to go over various things that are better off said in the privacy of our own homes, but not while we are late-night web-surfing.
On Facebook
"Just bought the ring. Four more days."
"Here's a photo of my Starbucks drink."  (If this is you, I hate you.)
Anything serious about your relationship. (The more it's on Facebook, the worse it probably is in real life. Overcompensation is a bitch.)
FourSquare
"John so-and-so just checked in at TGI Fridays at Destiny USA." Why do you want everyone to know that?  So we can stop by and pay our respects like you're the Godfather or something?
Twitter
(Anything tweeted from 9 to 5. Because that really looks good and everyone can see it.)
Speling errors. Because everybody can see how stupid you are. (Yeah, I did that on purpose.)

Google+
Everything you say makes you look nerdy. Because G+ is for nerds.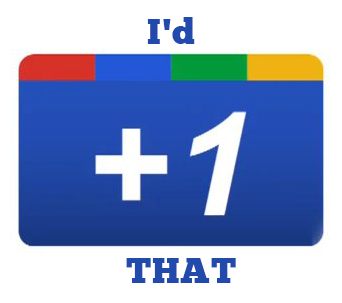 LinkedIn
"I hate my job."
YouTube
Anything while you're drinking. (Friends don't let friends use smartphones when drunk.)
Pinterest
Why do you want the pictures of your kids getting re-pinned across the galaxy? Are you nuts?

Every Social Network
Every selfie ever. Have you ever seen a good one?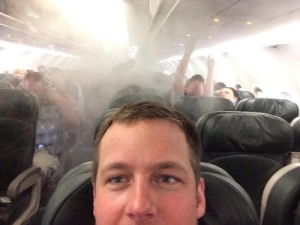 Fire on a plane selfie (Failbook)
Instagram
Here is my lunch, and dinner, and breakfast. And my snack. Off to Starbucks. Oap! Just got run over by a truck that Joe Cunningham was driving.

Really Important Things Happening in Tech
A.k.a. Thinking Up a Better Title for This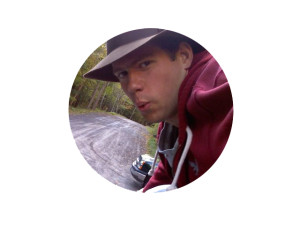 A former Internet Marketing Manager, Joe Cunningham is a screenwriter, playwright and all-around adventurer. He blogs for Kinani Blue, charms Google at Terakeet and enjoys running through the city. You can follow him on Twitter at @IndianaJoe77 or he can be reached at [email protected].
[fbcomments url="" width="100%" count="on"]