Philomena Lee was one tough woman.
And the manner in which Judy Dench portrays the Irish woman in search of a son she'd been forced to give up a half-century ago should earn Dench an Oscar.
"Philomena" is the true story, scripted by Steve Coogan from the pages of "The Lost Child of Philomena Lee," by political journalist Martin Sixsmith. Coogan also stars as Sixsmith, a former "News at 10" man for the BCC who lost his political PR job because he took the heat for somebody else's un-PC email.
Steven Frears directs the drama that chronicles the relationship between the devoutly Catholic Philomena and the former believer Sixsmith after he agrees to write her "human interest" story for a U.K. publication.
Their journey takes them to the convent where she had to watch the sisters lead her darling toddler, Anthony, to the arms of adoptive parent. The current crop of sisters kindly offer no help to further Philomena's hopes of a reunion. But the suddenly invigorated journalist begins to put pieces together, and the pair travels to America to continue the chase.
It's a story that's sweet and sad, with strong and conflicting currents of faith, suspect actions in the name of the church, and a battle — sometime subtle and sometimes blatant — by mother and writer to live with their own beliefs and those of the other.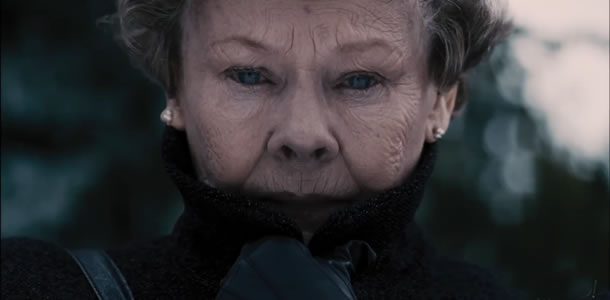 Coogan is a marvelous Sixsmith to Dench's Philomena, playing a journalist who can turn from smug to sympathetic in a flash, and a man who learns how to listen to how the ramifications of the questions he asks affect the person at the center of the story he wants to tell.
In real life, writer Sixsmith found himself the mother of all human interest stories. On the big screen, Coogan and Dench team to paint a picture to remember.
All I have to do is CLICK HERE to read about more Film!
[fbcomments url="" width="100%" count="on"]