REDIRECT: WOOPS! CRAZY DAISIES  CLICK HERE

Everybody knows about the wine trails in the Finger Lakes, plus the beer trail and the cheese trail.
But you might not know about the Finger Lakes Sweet Treat Trail. The trail, in its third season, has more than 20 stops and spotlights local baked goods, honey, maple products, jams, jellies, fruit, fruit wines and more. The trail is a program of the Cayuga County Office of Tourism. Find a brochure and a 2014 Tasting Tour Pass HERE.
A few of the featured stops include:
Man in the Moon Bake Shoppe and Cafe, King Ferry. Cheesecake cupcakes are the calling card at this country bakery, but you will also find cookies, layer cakes, doughnuts, Half Moons, pies, cupcakes, breads, muffins, tarts, cinnamon buns – the list goes on. For Information CLICK HERE
New Hope Mills Store and Cafe, Auburn. The store has all kinds of provisions for baking and making pancakes at home, well beyond the extensive New Hope Mills line of products. The cafe has coffee, baked goods, light lunches and – on Fridays only – all-you-can-eat pancakes for $3.99. Try to beat the record of 22 pancakes. For Information CLICK HERE
The Lake House Sweetery, Union Springs. Temptations include layer cakes, Italian cookies, pies, muffins and homemade cinnamon buns (Friday and Saturday mornings only). For Information CLICK HERE
Fly By Night Cookie Company, Fair Haven. Sixty-five varieties of homemade cookies, pies, eclairs and other baked goods – all the time. That's definitely worth a drive to Fair Haven to get your Tasting Tour Pass stamped. For Information CLICK HERE
Here's how the Sweet Treat Trail – and the Tasting Tour Pass – works:
Pick up a brochure and a Tasting Tour Pass at one of the highlighted stops. Visit at least 10 trail stops and have your tour pass punched at each spot, and you will be eligible to win a basket of sweet treats. Passes with 10 spots marked can be left at the last stop visited or mailed to the Cayuga County Tourism Office, 131 Genesee St., Auburn, 13021. The tasting tour ends for the season Nov. 15.
"We hope friends will enjoy touring the Finger Lakes, sampling and tasting the bounty of the area," says Susan Marteney, special projects coordinator for the Cayuga County Office of Tourism. "There is such a wealth of sweet treats – why not try it all?"
CREAMERIES SCHEDULE OPEN HOUSES
Tour farms. See a cow get a "pedicure." Milk goats and play with the "kids." Sample artisan cheeses.
These activities are among the perks of participating in Finger Lakes Cheese Trail Open Houses. The first open house of the season is 10 a.m. to 5 p.m. Saturday, June 7, at 11 member creameries on the Finger Lakes Cheese Trail.
A few members of the trail will not be at their farms for the open house, but will be participating at other locations. New member Heaven Scent Cheese, of Cohocton, will be sampling at Lakewood Vineyards, Route 14, Watkins Glen. Kenton's Cheese Company, Trumansburg, will be at the Ithaca Farmers Market that day.
The nine creameries that will be hosting open houses are:
Dutch Hill Creamery, Chenango Forks
Engelbert Farms, Nichols
Finger Lakes Dexter Creamery, King Ferry
Jerry Dell Farm and Store, Freeville
Muranda Cheese Co., Waterloo
Shtayburne Farm, Rock Stream
Side Hill Acres Goat Dairy, Candor
Sunset View Creamery, Odessa
Vanillen Dairy (new name: Crosswinds Farm and Creamery), Ovid
Two creameries are not participating in the spring and fall open houses:
Keeley's Cheese Company, King Ferry
4 Tin Fish Farm, Conquest
Carol Fingar, who speaks for the cheese trail, notes that trail members are scattered throughout the Finger Lakes region and suggests visiting the trail website to plan a route, with stops along the way for food. For information and a map, CLICK HERE
Save the Date: The other major event the trail hosts is the Finger Lakes Cheese Festival, scheduled 10 a.m. to 5 p.m. Saturday, July 26, at Sunset View Creamery, Odessa (near Watkins Glen).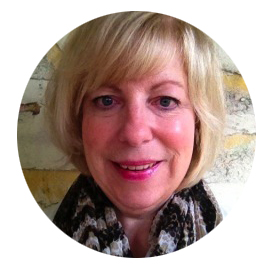 Margaret McCormick blogs about food at http://eatfirst.typepad.com. Follow her on Twitter at @mmccormickcny. Email her at [email protected].
For more FOOD articles like 'Here's a Sweet Day Trip' – CLICK HERE
[fbcomments url="" width="100%" count="on"]