After working as a chef for more than two decades at like Francesca's, Antonio's and Grimaldi's Chop House, Steve LeClair was ready to venture out on his own, take his food to the streets and take diners on a culinary adventure.
He launched the Stevie's Street Eats food truck in 2012 with a menu that changes daily and includes fresh, eclectic fare, like squid tacos and orange pulled pork sandwich with wasabi aioli. In November of the same year, he opened a small "brick and mortar" location, at 989 James St., in the Imperial Gardens apartment building.
Now LeClair is preparing for a new culinary adventure — and to say goodbye to Syracuse. He and his wife, Danielle, have purchased Beachcombers Restaurant in St. Augustine, Fla., and are getting ready to sell their home and move south.
"I always said I wanted to have a restaurant on the beach," LeClair says. "This is my shot. There's nothing like this down there."
The Street Eats restaurant and food truck are being taken over by Paul Cox, a chef who has worked at such restaurants as To the Moon, Lemon Grass, BC and others. The business will be rechristened Paul's Street Eats.
Cox and LeClair grew up on the North Side and have been friends since their days at St. John the Baptist Elementary School. Cox got his start in restaurants at the former Aunt Josie's on North Salina Street, and his culinary travels have taken him to South Carolina, California, Ireland and the Finger Lakes. He spent seven years in the kitchen at Just a Taste in Ithaca.
He plans to keep some of LeClair's signature sandwiches on the menu, including house favorites like The Galveston Club (featuring house roasted turkey breast, bacon, Muenster cheese and  guacamole) and Yer the Wurst (featuring thick-cut liverwurst and spicy brown mustard) and also plans to introduce his own signature items, including soups, salads and hot entrees.
Cox and LeClair have been working side-by-side as Street Eats makes the transition to its next chapter. Cox is already making his mark with menu items like Mandarin orange chicken sliders  and spinach and feta spanakopita with roasted red pepper sauce.
He says he and LeClair take a similar approach to food and cooking that's fresh, spontaneous and "a little bit edgy."
"The clientele here is a diverse mix," Cox says. "They want things that are a little different.
"I like doing everything – Indian, Moroccan, Cajun," he adds. "I don't think I ever make too many of the same things twice. I'm always trying to push myself."
Menus for the restaurant (and food truck, when it's out and about) are posted daily on Facebook
The restaurant is open Monday to Friday for lunch and early supper. It has seating for about 12, with tables outside in season, and does a brisk take-out business.
Street Eats is at 989 James St., at Imperial Gardens. It's open Monday to Friday for lunch and early supper. It has seating for about 12, tables outside in season and does a brisk takeout business. For more information, call 476-3287 or visit HERE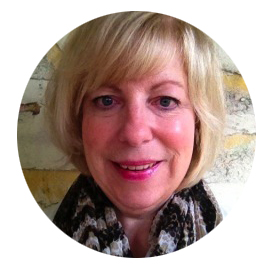 Margaret McCormick blogs about food at http://eatfirst.typepad.com. Follow her on Twitter at @mmccormickcny. Email her at [email protected].
[fbcomments url="" width="100%" count="on"]