The expansion in progress at Side Hill Farmers Meats and Market, a butcher shop and local foods market in Manlius, is good news all the way around.
It's good news for the members of the Side Hill farmers cooperative, a group of beef, poultry, lamb, pork, dairy and produce farmers and other producers in Madison County, who took a gamble and opened the retail store last year in order to reach a wider market. It's good news for the team of butchers, chefs and cooks who cut meat on site and create an always-changing selection of prepared dishes using the local meats and produce. They will have more elbow room, more room to dry-age meats and more room for charcuterie (bacon, ham, sausage) and other cured and smoked meat products. And it's good news for Side Hill's customers, who will find more retail/grocery area, more local products, seating space (to enjoy chef-prepared dishes and specials on site) and space for programs like cooking classes and "Meet the Farmer" nights. Side Hill is expanding into the space once occupied by Dad's Diner. Construction is ongoing and the target opening date for the re-configured store is … any day now.
"The expansion is going to double our space," says Bee Tollman, of Cazenovia, a founding member of the Side Hill cooperative. Did Tollman and the staff and the cooperative foresee such quick growth a year ago? "No!" Tollman says. "We really had no idea. We have been so well received by the community."
Side Hill Farmers Meats and Market opened last year, just in time for Fourth of July barbecuing, at 315 Fayette St., in the shopping center behind Sno-Top. Customers immediately embraced the selection of local meats, all raised without hormones or antibiotics and custom-cut in the shop. The meat case offers everything from ground beef with bacon mixed in (makes excellent burgers) to sausages, steaks, chops, ribs, roasts, brined and roasted turkey breasts and more.
The shop is managed by supervising chef Greg Rhoad, formerly of the Aurora Inn, Rosalie's, and other local restaurants. The butcher is Kevin McCann, who grew up in Chittenango and trained and worked as a chef before training to become a butcher. Emily Prial, also a classically trained chef, is responsible for many of the prepared dishes. Two cooks recently joined the culinary team and one is working as an apprentice with McCann. All are learning a lot about meat — and about using as much of the animal as possible. One day, they might make stock from bones. Another day, they might render lard.
The market section offers produce, cheeses, butter, milk, yogurt, grains, jams, jellies, juices, salsa, coffee and more, all from nearby farms and producers. Shelf space has been so limited, Tollman says, that they often run out of milk. The philosophy of Side Hill Meats and Market is simple: Find everything you need to turn out terrific, locally sourced meals at home — with advice and encouragement from a team of culinary professionals. "The skills set of the staff is just phenomenal," Tollman says. 
Side Hill Farmers is open 10 a.m. to 7 p.m. Monday to Friday and 9 a.m. to 4 p.m. Saturdays. Information: 682-6328, www.sidehillfarmers.com.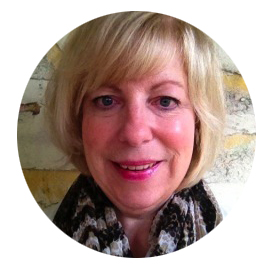 Margaret McCormick blogs about food at http://eatfirst.typepad.com. Follow her on Twitter at @mmccormickcny. Email her at [email protected].
[fbcomments url="" width="100%" count="on"]