Fall forward! It's the time of year for football, fires, and fierce fall colors! The trees are ablaze showcasing the brilliance of their leaves as beacons of seasonal change. I marvel at the emotional intelligence of these forest dwellers. Deep within the DNA of each tree there is a sacred and wise instinct responding to the shorter days of sunlight as the process of photosynthesis winds down. The chlorophyll that gives the leaves their green glow in the summer reduces and the trees know it's time to rest and live off the food they've stored in their roots for the winter days ahead.
We witness the splendor as they release their leaves as if they're shedding tears for the lazy days of summer that have now past. As the climate of our lives becomes increasing stressful and as unpredictable as the weather pattern in Central New York, we know that once we see the leaves falling softly to the earth; the life death rebirth cycle has begun again. Fall follows summer and winter follows fall, so, let's count our blessings for the seasons we experience here in Central New York! There is so much to look forward to!
Apples, pumpkins, hayrides, frosty mornings, bees buzzing around our tail gate party, the end of baseball season, the height of football season, Halloween, early nights, lazy Sunday's, raking the yard, closing up the pool, opening up the fireplace, decorating the lawn, and Thanksgiving!
Sweater weather, gloves on, flip flops off, boots are back, ear muffs replace headbands, and the return of woolen hats to cover our ears. The sky begins to beckon an early moonrise. Scarves wrap around our necks as the clouds thicken and the ever looming-ness of lake effect snow dominates conversations around the office water cooler.
This season is the season of letting go, letting things fall away. I can think of something I wish to let fall away at this time of year, that's feminine apathy.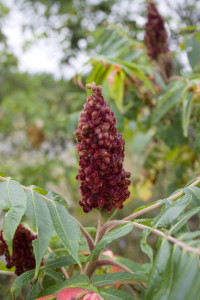 During this season of change I must speak up about something that is heavy on my mind. I speak now directly to the women who supported the man who knocked out the mother of his child, his now wife, in a casino elevator, then dragged her unconscious body across the threshold only to lie and say, "She's drunk."  Well, unknown to him this act of violence would eventually be available for the world to see, an expose on the horror of domestic violence, plain and simple. Did you see it? You must not have. You couldn't have. Because if you did I don't know how you showed up on game day wearing this player's football jersey and exclaimed on national television "I support Ray Rice!" My response to these women, who have less emotional intelligence than a poison sumac, is from today's lexicon….I smh.  In the words of past generations, I say, Shame on you!
We have lost all semblance of decency when women chose to publicly denounce a fallen sister in the name of a game whose rules forbid them to participate. In fact, the culture of this game reveres them as mere tokens and sideline fluff. And we say the system is the problem. We say that men in power are the problem. Oh no, there is bigger problem facing us my dear sisters. Your apathy is the problem. It's a bucket of ice water thrown on any victim of violence and it's abhorrent.
As you enjoy your fall festivities which include football, look to see the truth through the trees. If you do, you should be outraged at the rush to cover up and gloss over this blatant act of violence against a woman. If one good thing has come out of this incident it would be that we now have evidence  the NFL is a microcosm of the American workplace, where denial of interpersonal violence runs rampant, and that this violence is dealt by the hands of people we respect, trust, and look up to.
I've worked thousands of hours with both victims and perpetrators of domestic violence. As advocates for the victims we are often held in disdain by the systems put in place to protect them. So for me to bear witness to the disdain of other women toward an undeniable victim of domestic violence so that they can celebrate at a game wearing a jersey that has been tainted with the blood of a fallen sister has me speechless and horrified.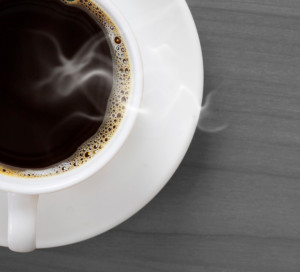 If the sudden turn of this fall story has you shaking your head, I want you to know, I understand. You weren't expecting my tirade. Maybe you were having a nice cup of coffee as you began to read this blog. Maybe you were cozy enough, warm and safe at home or at work. I know I sucker punched you. I threw you a left curve. If I shocked you and disgusted you, GOOD! That was my intent. You see, that's how it feels to be hit by someone who has promised to love you. Only most of the time there isn't a camera recording it for the world to see. Most of the time people won't believe you. Most of the time people will blame you. Most of the time people will shame you into compliance, even when there is evidence to the contrary. And when those people are other women, well I get mad as hell and I have to speak up.
How will I be able to overcome my anger at this feminine apathy for a fallen sister? I will spend time in nature where the rules are clear and there is reason to the season. I will ask for clarity, for you my sisters, for you. I don't need clarity on this one. I know the truth was present in that elevator just like I know winter will follow fall. To you I say, but for the grace of God go you.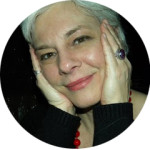 Roseanne Olszewski is a writer, thinker and all around spiritual disciple who believes in the power of owning your presence in the world. We are all here for a reason, what is yours?  The owner of a Metamorphosis, Become Who You Are Meant To Be!, Roseanne works as an educator, consultant and counselor, focusing on personal development.
[fbcomments url="" width="100%" count="on"]