Food
The Great Pumpkin: Where to pick pumpkins near Onondaga County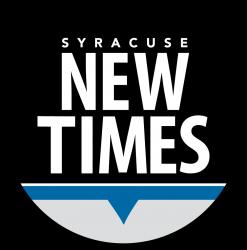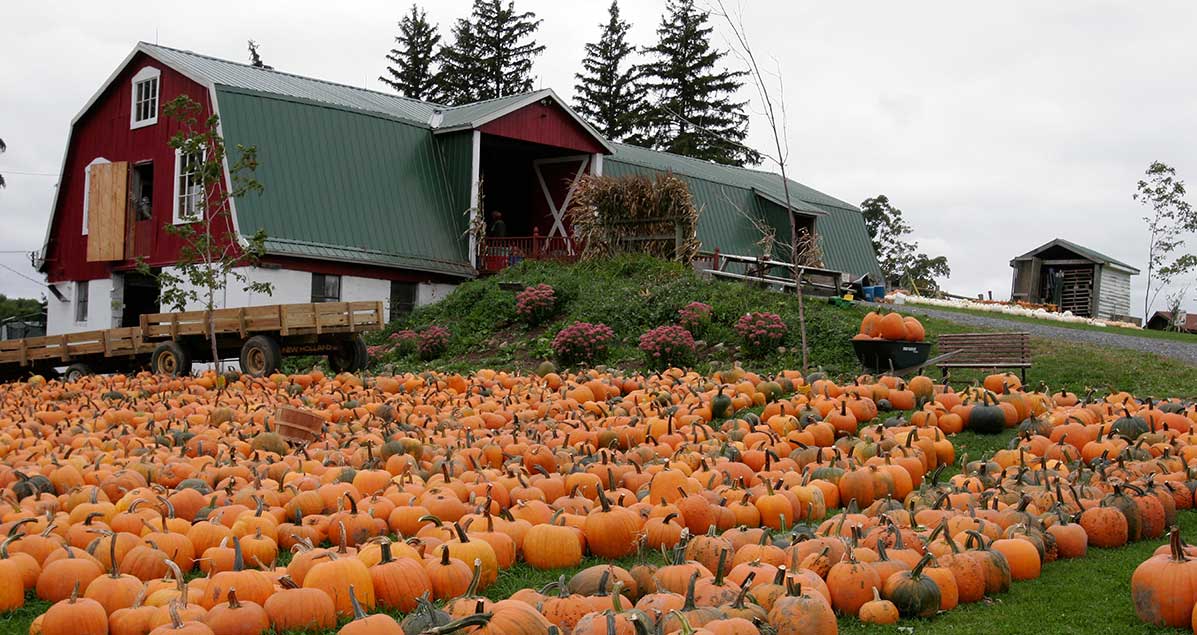 If you're looking for a place to pick pumpkins this fall season, look no further.
Pumpkins have long been a staple of fall decor. Grab the family and check out your nearest pumpkin farm to pick out the best one. And if you're hoping to see the Great Pumpkin this year, we suggest you learn from Linus and remember to wear a jacket (and not fall asleep in a pumpkin patch). For our Autumn Times edition, we list several pumpkin patches in Onondaga County and Central New York.
Don't see your farm and hours? Email Kira Maddox to be included.
Abbott Farms. 3275 Cold Springs Road, Baldwinsville. With a wide selection of different-sized pumpkins, plus you-pick apples and prunes, Abbott's is a great place for families to enjoy a day out this fall.
Cicero "Pumkin" Patch. 7169 Island Road, Cicero. The "Home of the Hermit Hayride" offers a wide variety of decorative breeds of pumpkins. Open Wednesdays through Fridays, 3 to 6 p.m.; Saturdays and Sundays, 11 a.m. to 6 p.m.
Critz Farms. 3232 Rippleton Road, Cazenovia. Take a tractor-drawn wagon ride out to acres of fields to pick your own pumpkin. The farm offers complimentary wheelbarrows to make transporting easier. Open Mondays through Fridays, 11 a.m. to 6 p.m.; Saturdays and Sundays, 10 a.m. to 6 p.m.
Granger's Christmas Tree Farm. 380 Tubbs Road, Mexico. Before welcoming Jolly Ol' Saint Nick, Granger's gets spooky with its you-pick pumpkin patch. Open Fridays through Sundays, 10 a.m. to 6 p.m. (315) 963-3480.
Katie's Pumpkin Patch. 8484 Dunham Road, Baldwinsville. This local farm offers you-pick pumpkins, hayrides ($1 per person), and a free corn maze exploration with any purchase. Open Mondays through Fridays, 10 a.m. to 7 p.m.; Sundays, 10 a.m. to 6 p.m.
Navarino Orchard. 3655 Cherry Valley Turnpike. Many pumpkins are ready for picking in late September, with you-pick apples also available through October. Open Mondays through Fridays, 8 a.m. to 7 p.m.; Saturdays and Sundays, 8 a.m. to 6 p.m.
Our Farm. 1590 Peth Road, Manlius. Visitors to this pumpkin patch will be delighted by a scenic wagon ride through the farm on their way to the you-pick pumpkin fields. Open Saturdays and Sundays. 1 to 5 p.m., beginning Oct. 1.
Penny's Country Farm. 1540 Gray Road, Union Springs. Wagon rides, farm animals and good ol' fashioned air cannon pumpkin launching. Open Fridays, noon to 8 p.m.; Saturdays and Sundays, 10 a.m. to 5 p.m.
The Pumpkin Hollow. 3735 W. Seneca Turnpike, Syracuse. From picking pumpkins, feeding the farm animals and going on hayrides, there's always something to do at this pumpkin patch. Open daily. 10 a.m. to 6 p.m.
Tim's Pumpkin Patch. 2901 Rose Hill Road, Marietta. After 30 years in business, this pumpkin patch is still going strong with 40 acres of pumpkins available for picking. Open daily, 9 a.m. to 6 p.m.
Will's Cackleberry Castle Pumpkin Farm. 1175 Hillsboro Road, Camden. This family-owned business is dedicated to bringing the Halloween spirit with spooky displays, nightly movies, a talking pumpkin and more. Open Thursdays and Fridays, 4 to 9 p.m.; Saturdays, 10 a.m. to 9 p.m.; Sundays, 10 a.m. to 8 p.m.
[fbcomments url="" width="100%" count="on"]