Jean Armour Polly visited 13 farms in Madison County one Saturday last summer — and put more than 110 miles on her car.
At Henry's Farm Stand, in Chittenango, she came home with a bag of  "the best corn anywhere." At G&M Farms in Morrisville, she discovered zippy Horseradish Jam and sampled more traditional jams, too. At Ingallside Meadows Farm in Canastota, she found "glorious bouquets of flowers" — and was glad she had brought a big vase filled with water." I loved Open Farm Day last year," says Polly, an author (The Internet Kids and Families Yellow Pages) and retired library director who lives near Syracuse.
Will she return this year? "I'm pretty sure I will," Polly says.
The seventh annual Open Farm Day, presented by Cornell Cooperative Extension of Madison County, is scheduled for 10 a.m. to 4 p.m. Saturday (July 26). It's an opportunity to visit working farms, meet the farmers, take tours, and check out demonstrations, product tastings and more. Pick up your "Passport" at Price Chopper stores or download one online here. Map out a route and hit the back roads and byways.
More than 30 farms (and three farmers markets) are participating this year. Visitors can learn, for example, how hops grow (Foothill Hops Farm, Munnsville); see mushrooms growing on hardwood logs (Fruit of the Funghi, Lebanon); pet sheep, watch them being herded and milked and sample cheeses (Meadowood Farms, Cazenovia); and taste the sweet goodness of local honey (Johnston's Honeybee Farm, Eaton).
Some farms will have self-guided tours for visitors. Chores never sleep, after all, and Saturday is a big market day for farmers. Find descriptions of participating farms here. Aileen Randolph and Joe Lazarsky, owners of Empire Buffalo, near Chittenango, welcomed more than a thousand visitors on Open Farm Day 2013 and expect throngs this year, too.
"The buffalo will be in an upper pasture so everyone can get a good look at the herd and see how magnificent this animal really is," Randolph says.
New this year will be a dedicated educational area where guests can see and touch a bison hide, Randolph says. There will be live music, samples of bison meat, bison lunch off the grill available for purchase, and all kinds of frozen bison meat (steaks, sausages, roasts) for sale. Don't forget your cooler.
Randolph and Lazarsky launched Empire Buffalo on Open Farm Day 2012 and say the event is a "key component" of their business and marketing plans.
"The opportunity to sample our meats and share our story on the farm is a great way to win over customers," Randolph says. "We still hear from our market customers 'I met you at Open Farm Day.' " Lindsey Jakubowski, general manager of Kriemhild Dairy Farms, near Hamilton, sums up Open Farm Day with one word: "Awesome." A full day is planned at Red Gate Farm (which supplies the milk for Kriemhild Dairy). Visitors can take 45-minute guided pasture walks at 10:45 a.m., 12:15 p.m. and 1:45 p.m., see cows being milked at 3 p.m. in an open-air milking parlor and take part in meadow butter making demonstrations at 10:30 a.m. and 3:30 p.m.
Jakubowski says it one thing to tell fans of Kriemhild's golden meadow butter that the dairy hurd grazes on 730 acres of pasture and woodland. "Seeing the farm first-hand can leave a lasting impression," she says.
Jean Armour Polly's best advice for Open Farm Day participants: Plan your route in advance and start early. Take advantage of restroom stops on route. Bring a cooler and vases for purchases. Wear sneakers or shoes; working farms aren't the place for sandals and flip-flops.
Last but not least: "Bring a friend, as it is too much fun for one person," Polly says.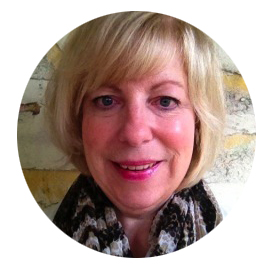 Margaret McCormick blogs about food at http://eatfirst.typepad.com. Follow her on Twitter at @mmccormickcny. Email her at 

[email protected]

.
[fbcomments url="" width="100%" count="on"]