Curses, Foiled Again
British police arrested five members of a Liverpool gang for breaking into a clothing store after hours after they attracted the attention of customers at a bar next door with loud banging while using a sledge hammer to smash the door. The suspects were apprehended after a high-speed chase. Attorneys for the defendants conceded the heist was "well-planned but badly executed." (Liverpool Echo)
First Things First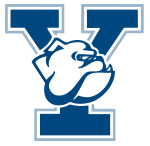 Yale University basketball player Brandon Sherrod left the team to join Yale's a cappella glee club, the Whiffenpoofs. The group, formed in 1909, comprises 14 rising seniors who take a year off school to travel the world and perform. The 6-foot-6 Sherrod averaged 6.8 points and 4.3 rebounds with the Bulldogs, who finished this past season 19-14 and are expected to challenge Harvard for the Ivy League title next season. "This is supposed to be the year, and you want to play with your guys," Sherrod said, "but the Whiffenpoofs is a once-in-a-lifetime opportunity." (Associated Press)
Name Game
After unsuccessful campaigns for Congress and the Phoenix City Council, Scott Fister, 34, changed his name to Cesar Chavez and declared his candidacy for retiring U.S. Rep. Ed Pastor's seat in Arizona's largely Hispanic 7th Congressional District. "It's almost as simple as saying Elvis Presley is running for president," said Chavez, who not only changed his name to that of the late revered farm-labor leader, but also switched his party affiliation from Republican to Democrat. "People want a name that they can feel comfortable with. If you went out there running for office and your name was Bernie Madoff, you'd probably be screwed." (Phoenix's The Arizona Republic)
Get Off My Lawn!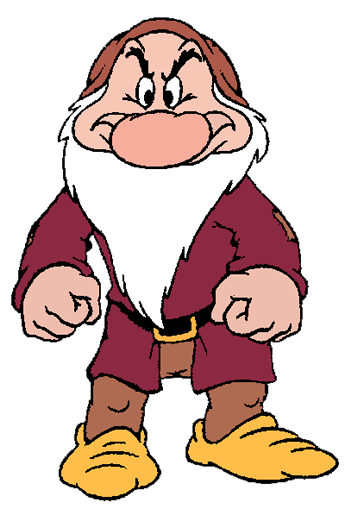 Grumpiness officially begins for men around age 70, according to researchers who published their findings in the journal Psychology and Aging. Participants in the 15-year study reported feeling good about life until they reached 70, when their attitude soured for a variety of reasons, including declining health and cognitive functions and the loss of loved ones. The study's lead author, Oregon State University gerontology professor Carolyn Aldwyn, noted grumpiness isn't all bad, citing a study showing grumpy men in nursing homes "actually lived a little longer." (NPR)
No-Sex Is Its Own Punishment
The four World Cup teams that banned their players from having sex during the tournament–Russia, Bosnia and Herzegovina, Chile and Mexico–all made early exits from the competition, according to the news outlet Quartz. Players on champion Germany's team were allowed to have sex. Restrictions varied from team to team. Brazil allowed players to have sex but no "acrobatics," for example, while Costa Rica said players could have sex but "not all night." (The Moscow Times)
High on the Hog
Overrun by wild hogs that threaten native wildlife and vegetation and "breed prolifically," Harris County, Texas, officials voted to trap, slaughter and cook them to supply local food banks, then signed a year's contract with a processor for $217,6000. Each hog in the horde, which numbers "as many as 8,000 to 10,000," produces 40 pounds of meat, prompting County Commissioner Steve Radack to declare the plan, which he himself proposed, a "gift from God." Texas Parks and Wildlife responded by posting a recipe for feral hog tacos on its website. Food bank officials said they were excited to receive the hog meat. The USDA warned that "unlike domesticated pigs, wild hogs are more prone to trichinella and toxoplasma parasite infections." (Houston's KTRK-TV)
Life's Ironies
Members of France's biggest pilots' union called a monthlong strike to protest the rules surrounding their right to strike. The pilots seek repeal of the law that forces them to give their companies 48 hours notice before any walkout. The airlines explained the notice allows time to notify passengers, but the union insisted it gives the airlines time to find replacements to minimize the walkout's impact. (France's The Local)
Way Too Soon
Ad agency Ogilvy & Mather apologized for a print ad for an Indian mattress company showing a cartoon image of Malala Yousafzai, a 14-year-old student activist who was shot in the head by a Taliban gunman on her way to school in 2012. In the ad, Yousafzai is shot in the face and falls backward with blood dripping from her head before landing on one of Kurl-On's spring mattresses and bouncing back as an inspirational survivor. Patricio Vergara Calderón, head of strategic planning at the studio that created the ad, defended its message, explaining, "It's about triumphing over violence." (Yahoo News)
Litigation Nation
Families with autistic children are suing Walt Disney Co. because its theme parks stopped letting the kids bypass lines for rides. Disney parks used to offer autistic visitors a "guest assistance card" that let them and their families board rides without waiting. The company cited instances of visitors hiring disabled people to obtain the cards as the reason it switched to "disability access service" cards, which let autistic children schedule times for park attractions. The 16 plaintiffs who are suing Disney under the Americans with Disabilities Act insist scheduling times amounts to waiting, which autistic children have difficulty doing. (Reuters)
Much Better
Residents of Castrillo Matajudios, Spain, voted to change the name of their village, but only by 10 votes. The name translates as "Little Fort of Jew Killers." In announcing the 29-19 vote, Mayor Lorenzo Rodriguez said the village would be renamed Castrillo Mota de Judios, or Little Hill Fort of Jews. One explanation for the original name is that Jewish converts to Catholicism living there in the 17th century wanted to avoid further persecution by making clear their position. (The New York Times)
Lawn Order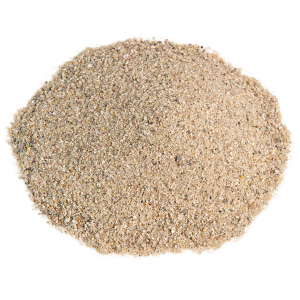 After covering the yard of her home in Kansas City, Mo., with 80 tons of sand, Georgianna Reid explained, "Now being over 60, I've decided that I've owned the house for 33 years and that I wasn't going to mow anymore or water." Neighbors complained, but city inspectors said they found no violations because the sand is being used for landscaping. (United Press International)
Those Who Can't
Roosevelt High School in New York's Nassau County had to reprint its 2014 yearbooks after principal Steven Strachan was accused of plagiarizing his message to graduating seniors. Not only were some of the words identical to those another principal in Albany, Calif., wrote last year, but Strachan also ended his message: "Congratulations to the Albany High School Class of 2013." (Long Island's News 12)
Lesson Learned
Danielle Shea, 22, admitted phoning bomb threats to cancel Quinnipiac University's spring graduation ceremony because she didn't want her family to discover that she wasn't graduating. She had accepted money from her mother for tuition but never enrolled. Police identified her because she used her cellphone for the calls, which prompted the Hamden. Conn., school to delay graduation ceremonies and move them indoors. (New Haven Register)
Family Feud
Two weeks before the death of radio deejay Casey Kasem, 82, the feud between his wife, Jean Kasem, 59, and his daughter, Kerri Kasem, escalated when Kerri arrived at his home in Silverdale, Calif., with an ambulance to take her father to the hospital. While paramedics waited to enter the home, Jean threw a pound of raw hamburger meat at Kerri. She explained that she was following a Bible verse: "In the name of King David, I threw a piece of raw meat into the street in exchange for my husband to the wild rabid dogs." (NBC News)
Roll Out the Barrels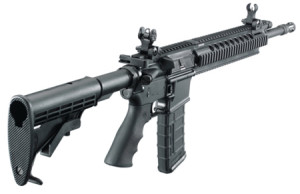 The Ignite Church in Joplin, Mo., encouraged attendance at its Father's Day service by raffling off two AR-15 rifles. To attract males age 18 to 35– "the biggest black hole in our society," pastor Heath Mooneyham said– Sunday services start later than many other churches and feature loud rock music. "We're just dudes," said Mooneyham, who sports tattoos and a short Mohawk, noting that churchgoers got excited about the firearms raffle "because that speaks our language." (The Joplin Globe)
Blowing Smoke
Conservatives are customizing their pickup trucks to spew black smoke into the air to protest environmentalists and Obama administration emissions regulations. The diesel trucks, called "coal rollers," are modified with chimney exhaust stacks and equipment that can force extra fuel into the engine, causing black smoke to pour out. Popular targets of the choking exhaust are drivers of hybrids and Japanese-made cars. "The feeling around here is that everyone who drives a small car is a liberal," a coal roller named Ryan told the online news website Vocativ, which reported that Facebook pages dedicated to rolling coal had 16,000 followers as of July 1. (Business Insider)
News and Blues is compiled from the nation's press. To contribute, submit original clippings, citing date and source, to Roland Sweet in care of the Syracuse New Times.

[fbcomments url="" width="100%" count="on"]