How excited is Patricia Hoffman about Kenwood and Vine, the new restaurant at the Oneida Community Mansion House?
"Very excited," she says.
Hoffman is the executive director of the Oneida Community Mansion House, a National Historic Landmark that was home to a 19th century utopian community. Today, the Mansion House is a multi-use property that serves as a museum, overnight lodging and residence. Its restaurant space has been vacant since Zabroso departed in 2012.
Earlier this year, chef Donald Smith, a native of Oneida who has worked and lived all over the world, partnered with a friend, Jonathan Pawlika, to create Kenwood and Vine, a "farm to fork" restaurant at the Mansion House. After years working in the corporate world, including an eight-year stint in Japan, Smith says he wanted to get back into restaurants and decided to "take the risk" in his hometown.
Kenwood and Vine opened in early April. The menu changes weekly, depending on what's in season and available locally — "what's freshest and the most beautiful," Smith says — and what he feels like creating and cooking.
Smith wants diners to get out of the usual individual appetizer and entree pattern of dining out and instead explore flavors by sharing a variety of plates.
His menu features both specials and standards. Standards include a local cheese plate featuring selections from Dutch Girl Cheese, Three Village Cheese and Jewett's Cheese House and a local steak preparation featuring beef from Quarry Brook Farm in Sherburne. Recent specials have included fricasee of chicken with fennel and green grapes, served over noodles; goat chops with polenta and red wine sauce and sauteed cuttlefish (a rarity on Central New York menus), which Smith describes as similar to calamari, but more meaty and flavorful.
Smith sources ingredients close to home and is working with farms like Greyrock Farm, Cazenovia, Drover Hill Farm, Earlville and Red Roof Maple and Produce, Hubbardsville. He expects his list of sources to grow considerably as the weather warms and the local growing season kicks into high gear.
"Every plate has something local on it, even now," Smith says.
The restaurant received its liquor license May 1 and Smith plans to offer a roster of local and regional selections, like beers from Good Nature Brewing and Erie Canal Brewing Company and wines from Owera Vineyards, among others.
As for Hoffman, she is thrilled to have a restaurant right under the Mansion House roof to visit for dinner.
"It's pure heaven and even better that he's preparing most everything from local farms," she says. "I love it!"
Kenwood and Vine is at 170 Kenwood Ave., Oneida, at the Oneida Community Mansion House. Dinner is served Tuesday-Saturday, starting at 4:30 p.m. The restaurant is offering a special Mother's Day tasting menu ($45 per person), with seatings at 4:30 and 6 p.m. Sunday, May 11.
For more information or reservations, call 366-8232 or visit the website.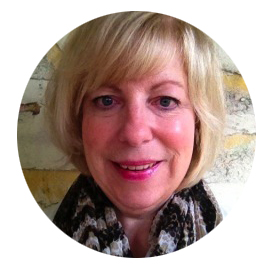 Margaret McCormick blogs about food at http://eatfirst.typepad.com. Follow her on Twitter at @mmccormickcny. Email her at [email protected].
[fbcomments url="" width="100%" count="on"]