What's new at Diamond Catering? That's a good question.
Who's new at Diamond Catering? That's a good question, too.
Doug Clark, a chef with a long list of restaurant credits in Central New York, has joined Diamond Catering as executive chef. Clark served as executive chef at P.J. Dorsey's Steakhouse and as a chef at Lemongrass, both in Armory Square, and most recently served as banquet chef at Turning Stone Resort and Casino, Verona.
"He's probably one of the most talented people I've ever worked with," says Dan Seeley, co-owner of Diamond Catering with his wife, Teresa. "We get along great, he has had a million offers and we're pushing forward with a new concept… things are happening quickly."
Diamond Catering is located at 4221 Fay Road, in the town of Onondaga. It's at the site of a former feed and apple mill, and a restaurant, Morey's Mill, noted for its fresh cider, homemade doughnuts and wildly popular Friday fish fry.
The Seeleys have been there for more than 20 years. The "new concept" is a nod to the property's past, and the space will be relaunched as The Cider Mill. The interior is getting a complete makeover, with plank floors, farmhouse tables and fresh paint, decor and lighting. Look for the new restaurant (and catering facility) to open in mid-October.
Seeley and Clark have spent much of the summer making plans, writing menus and testing menu items. They started with 30 options and narrowed them down to about 10. The menu will spotlight comfort food with a contemporary twist and use of seasonal and local ingredients.
"The menu will be nice and upscale, and the atmosphere will be casual," Seeley says.
Diners will walk in to a counter area with "hot and ready" and "grab and go items," and also have a choice of chalkboard specials. Diners will take a number when they place their order, and their food will be delivered to them at their table.
There will be soups, salads, pasta, macaroni and cheese, meatloaf and a corner of the menu that offers different takes on the classic grilled cheese sandwich. Everything will be homemade, from stocks and sauces to pasta, breads and desserts.
Seeley says the new restaurant and menu will be a "pumped up" version of the Diamond Catering Roadside Grill, which he launched in the spring and put on hiatus this summer when catering season kicked into high gear. Diamond Catering Roadside Grill story from April

Some examples of food items you might find at The Cider Mill:
• Salads that change with the seasons, like beet and goat cheese salad and heirloom tomato, mozzarella and pesto salad
• Beef short rib Poutine: Slow roasted short rib in a rich demi glace, served over thick cut seasoned fries and topped with sharp cheddar cheese curds• Smoked Gouda Mac and Cheese• Roasted cod loin with hot pepper relish and housemade pappardelle
• Southern waffle: Corn bread waffle topped with Carolina pulled chicken served with maple butter and  creamy pineapple coleslaw• Balsamic blueberry grilled cheese: Marinated blueberries, arugula, mozzarella and Swiss cheese, grilled on buttered, housemade rustic bread
• Bison meatloaf
• Lasagna with housemade noodles
Prices will average from $8 to $15, Seeley says, with specials from $15 to $25.
Seeley expects The Cider Mill to be open roughly 2 to 9 p.m. Monday to Friday — which will leave the facility available for private parties on weekends. The restaurant will not serve alcohol, at least initially, Seeley says.
Information: 487-0647; WEBSITE
***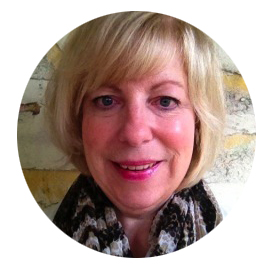 Margaret McCormick blogs about food at http://eatfirst.typepad.com. Follow her on Twitter at @mmccormickcny. Email her at [email protected].
[fbcomments url="" width="100%" count="on"]