So, you've found the Rant & Rave corner.
What goes here? You go here.
If you are passionate about what's right or wrong about Central New York, here is a corner for you to vent. Rant in poetry. Rant in prose. Rant against the bad. Rave for the good.
Here are the rules: No anonymous essays. Have a point-of-view, express it like you mean it and know what you are talking about. We are not looking for "on the other-hand" essays. Be civil. No personal attacks. No libel. No slander. Topics? Your choice: culture, policy, politics.  There are two (and only two) essay lengths: 350 words, and 740 words.
Michael Sam's Kiss and Well-Deserved Limelight
By Lasse Løber Jepsen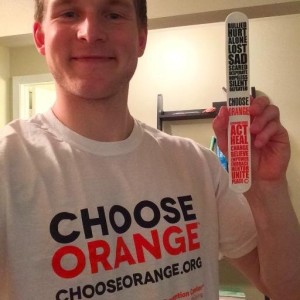 On May 10, NFL's first openly gay player, Michael Sam, made headlines again, this time as he kissed his boyfriend on national TV. Sam was drafted by the St. Louis Rams in the seventh round, the 249th out of 256 players, and when he received the news, he cried happy tears, hugged and kissed his boyfriend in front of rolling ESPN cameras.
Sam came out publicly in February, so it surprises me that people were caught off guard by his kiss, and that the affectionate act received much more attention than the fact that he got drafted. The celebratory moment made a sensation, and both narrow-minded NFL players and an outraged Dallas talk show host expressed their indignation (about the gay couple kissing) in the midst of the heated debate. President Barack Obama, on the other hand, congratulated Sam, the Rams and the NFL "for taking an important step forward today in our nation's journey."
I can understand that people may need time getting used to seeing gay couples kissing. I just think that it is a shame that Sam being gay overshadows his obvious athletic capabilities and touching life story. Sam spent parts of his childhood living in his mother's car, and he watched his older brother die from a gunshot wound. It was against all odds that he, as the first member of his family, attended college and pursued the American Dream. I think the focus should be on him succeeding, rather than on his sexual orientation.
As Obama so tellingly put it, "LGBT Americans prove every day that you should be judged by what you do and not who you are."
Sam's spot in the limelight, kissing his boyfriend out of happiness and relief, was well deserved, and it is my hope that it marks the beginning of more tolerance, particularly in relation with sexual diversity.
Lasse Loeber Jepsen is a recent Syracuse University graduate who works at the Q Center, a safe place for lesbian, gay, bisexual, transgender and questioning youth and their allies to gather, share, hang out, have fun and build healthy relationships with supportive adults and peers.
Momma left 8 decades of selflessness on community
By Jack Brown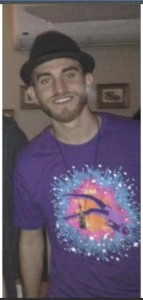 On Mother's Day, we said goodbye to a very special lady in the Syracuse community. Mary Lavelle, 97 years young, passed away peacefully at Crouse Hospital, less than a month after working her last weekly dinner shift at St. Vincent de Paul Church. She was a loving wife, mother of five, grandmother of 11 and great-grandmother of 24. But those weren't the only people around here who knew her as "Momma."
Lavelle had become a local celebrity in her role as chef extraordinaire for the fish dinners at St. Vincent's. During the Lenten season, she would serve delicious meals to hungry folks of all faiths and backgrounds every Friday night. Momma was usually the first person there, no matter sun, rain, sleet or blizzard. She would collaborate (and occasionally bicker) with longtime tag-team partner Marion Brooks, 88, over the finer points of creating their famous macaroni and cheese. She helped thousands as a communicant of the church for eight decades, and during that time few could keep up with her!
The legend of Momma goes beyond St. Vincent's. She was a proud member of the Altar and Rosary Society, the Happy Roamers and she worked at Carrier Corp. for 35 years. In 2012, at the vivacious age of 95, Momma worked part-time in the kitchen at Alpha Epsilon Pi fraternity on the SU hill, which – of course – she drove herself to every week. Her son Mike "Che" Lavelle has been the chef at Sigma Alpha Epsilon fraternity, which is the house next door, since 1992. Through the years, Momma formed lasting relationships with members of the SU community and became the undisputed matriarch of the SAE brotherhood. It wasn't long before her family ties extended to a national network of former students.
Momma had many friends and loved ones around town. She had been a frequent bowler, golfer, card player and still enjoyed the occasional trip to the casino. She loved throwing big parties at her house, especially on the Fourth of July, and would even invite the neighboring Syracuse firefighters from Station No. 9. She visited her friend Betty Coss at St. Camillus Hospital once a week for 17 years, and kept in close contact with her children from Syracuse to Arizona.
I first met Momma in 2005 while teaching kids at an after-school kickball program in St. Vincent's. This was years before I co-founded the band Sophistafunk or began volunteering with the Syracuse Peace Council, and her influence helped lay the foundation for the next chapter of my life. Getting to know her was a reminder about uplifting others and the difference that one person can make. She was a kind soul with overflowing energy and an inspiration to anybody who had the chance to meet or work with her. On a beautiful summer day, you could find Momma with her son Mike relaxing by their koi pond on Shuart Avenue.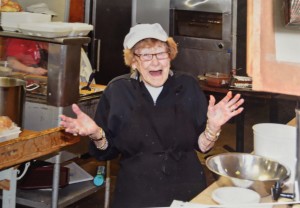 Sometimes I would be there, too, writing songs in the backyard or hanging out as Lavelle tended to her garden. I always knew her as "Momma," as did many people in Syracuse and around the country. So when I learned of her passing on Mother's Day, my heart was filled with an extra layer of grief. But I was soon comforted by Mike, who reminded me how appropriate it was that she said farewell on the most fitting day possible.
Rest in Peace Momma
Love, Jack
For more Rant and Rave like 'Michael Sam's Kiss and a Mother's Selflessness' – CLICK HERE
comments