Sam Rockwell is one of the more underrated actors around, capable of commanding the screen in offbeat lead roles like the Chuck Barris part in Confessions of a Dangerous Mind (2002), as well as stealing scenes galore in sizable supporting turns like last summer's dramedy sleeper The Way, Way Back. He's in nearly every minute of Better Living Through Chemistry (Samuel Goldwyn; 92 minutes; R; widescreen; 2014), a modest indie comedy with more promise than it ultimately delivers, yet Rockwell is so watchable that Better is better for it.
Rockwell plays Douglas Varney, a small-town pharmacist/schnook who knows everything about his customers (like the married guy who caught something while philandering in Atlantic City) but is duty bound not to reveal those secrets. Douglas is unable to cure his domestic woes, alas, with a castrating wife (Michelle Monaghan) who channels her angst through athleticism, a withdrawn son (Harrison Holzer) unable to enjoy his wonder years and a pompous ass of a pop-in-law (Ken Howard) who handed the drugstore to Douglas–but the old man kept his own name on the shop's sign.
Douglas' emotional rescue comes in the form of a martini-swilling hot blonde peeking through her negligee, when he delivers some medicine to Elizabeth (Olivia Wilde), a bored trophy wife looking to get out of her marriage to a barely there hubby. "You're one of those authentically nice guys," she boozily coos to Douglas, who eventually rises (in more ways than one) to her tempestuous bait. As Elizabeth's sexy wiles liberate Douglas from his sad-sack shell, her suggestion that his knowledge of mixing pharmaceuticals for more good times soon leads to the reason for this film's title.
Geoff Moore and David Posamentier were formerly production executives at several Tinseltown shingles before teaming as co-writers and co-directors for Better Living Through Chemistry. Their script often goes for easy smiles, not really swinging past the white picket fences of its suburbia satire. Still, a number of sharp gags do surface, like the visual bit involving a hanging photo of the drugstore's employee of the month–in a three-person workplace.
Rockwell's character arc is also quite impressive to behold, from the wimpy Douglas of the early scenes to the take-charge, worm-turning guy during the film's midsection (thanks to his wielding the mortar and pestle), culminating in the sequence when pill-popping Douglas makes like Lance Armstrong during a cycling event. The Moore-Posamentier team throws in a Postman Always Rings Twice angle when the illicit lovebirds contemplate murderous actions, with a DEA snooper (Norbert Leo Butz) also on the sidelines, yet Rockwell's adept performance convinces no matter what roadblocks are headed Douglas' way. Indeed, some of his best moments parallel Rockwell's lifeguard-mentor role from The Way, Way Back, when Douglas enjoys some never-too-late bonding with his ninja-loving son.
The directorial tandem maintains a brisk, bouncy pace, while cajoling a sizzling yet sympathetic turn from Olivia Wilde as the potential femme fatale. Ray Liotta shows up late in the game in a key role, with the actor demonstrating a surprisingly sweet side, while Jane Fonda contributes some droll passages as the film's narrator, along with a self-deprecating one-liner about the onerous act of workouts. Although Better Living Through Chemistry's moral is amusingly cribbed from an Al Pacino line via Scarface, the one about the dangers of getting high on one's own supply, Sam Rockwell soars with his sly, slippery performance of a milquetoast turned manic.
Ivory Coasting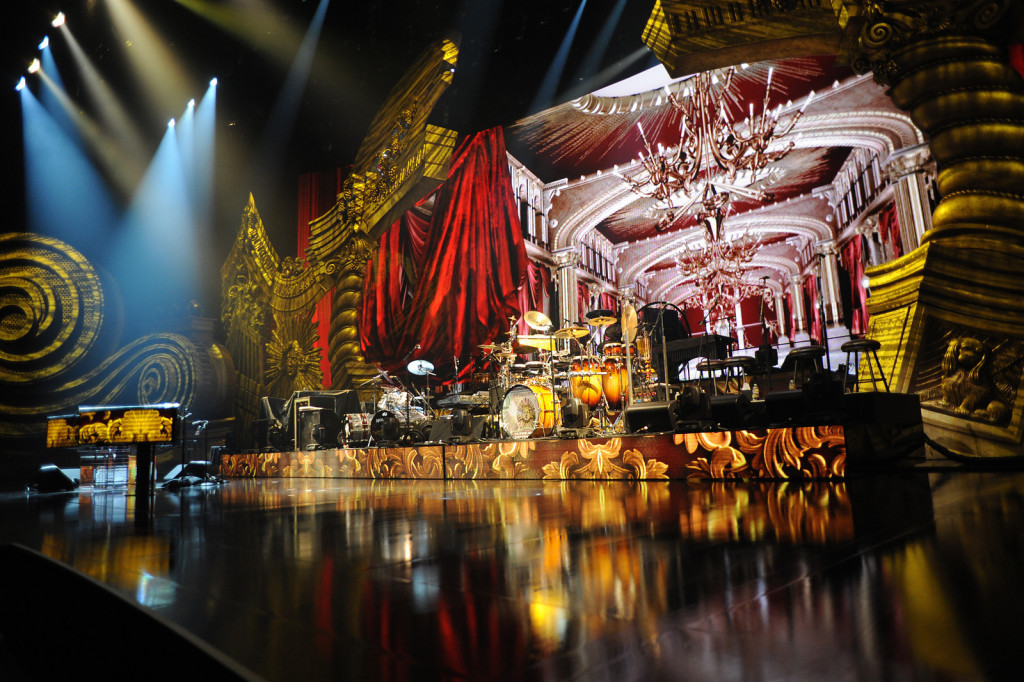 Off and on since September 2011, pop pianist and impresario Elton John has been giving sellout concerts at the Las Vegas Colosseum venue in Caesars Palace, amassing more than $40 million in ticket sales. For those not heading to Sin City any time soon, default instead to the concert movie Elton John: The Million Dollar Piano, with its playlist of proven favorites (including "Tiny Dancer," "The Bitch Is Back," "Crocodile Rock" and many more) delivered amid a mega-opulent stage design that hasn't been seen since, well, John's flashy performance of "Pinball Wizard" from the 1975 Ken Russell movie Tommy. The movie's release to theaters is also timed to MCA's lavish reissue of the 1973 Goodbye Yellow Brick Road double album on Tuesday, March 25.
Elton John: The Million Dollar Piano will screen Wednesday, March 26, 7 p.m., at Regal's Destiny USA and Shoppingtown multiplexes. Tickets are $15. For details, visit fathomevents.com.
More meds man?


[fbcomments url="" width="100%" count="on"]