Pat Shaughnessy. The Mighty Cromwell (independent).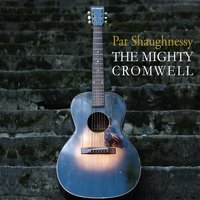 People find musical motivation in all parts of life, but Shaughnessy puts on his full display on the front cover of his latest disc: "The Mighty Cromwell" is Shaughnessy's 1936 Cromwell G2 flattop made by Gibson. The guitar was restored in 2013 by local instrument guru Harry Eibert. According to Shaughnessy's liner notes, "It's the only real guitar I've ever owned, and serves as the motivation for this music."
The CD features notable guitar work throughout, much of which comes from Eric Brown on electric guitar and acoustic leads (Brown also contributes bass). An orchestral feel dominates the disc, with Shaughnessy on acoustic guitar, keys and vocals; Tim Bergen on drums; Shaughna Jones on flute; Joanne Troy Perry on vocals; Austin Shaughnessy on glockenspiel; Jacob Greenfeld on tenor and alto sax; and Declan Shaughnessy on alto sax.
"I Need the Light" offers an unexpected turn with the full energy of the horns and a boogie-woogie piano base with wailing solos. Many songs carry a Bruce Springsteen storyteller vibe, while others, including "Tres Bien" and "The Road Home," offer intricate instrumental stories. The weaving of instrumentation makes the disc especially interesting as some songs lead with guitar, and others with piano. Voices harmonize and compliment, saxophones accentuate and lyrics are honest and bare. "It didn't work out/ But I love you forever/ Wherever I go/ I want you to stay/ with me," Shaughnessy sings in "Wherever I Go."
Shaughnessy proves that inspiration can come from anywhere, and hopefully this won't be the last of the tunes to come from the muse that is The Mighty Cromwell.
Nick + Noah. Summer (independent).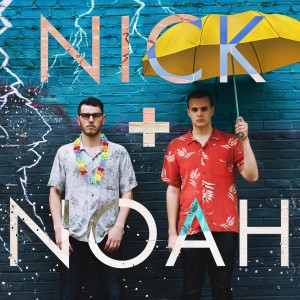 If you're looking to restore your faith in the musical future of America (and aren't we all?), Nick Frenay and Noah Kellman are here to save you. Somewhere between Bruno Mars and Dave Brubeck, pop hooks and jazz intricacies, the Syracuse-bred duo impresses with their simultaneously youthful and mature delivery on this disc.
The five-song EP begins with a modern-indie feel yet also features a retro horn line, as the fellas lull you with their ultra-sweet and light sounds. "Open for Consideration" is a smart pop tune with an immediate earworm vocal line, as the airy voices float above the melody effortlessly. "Hallelujah" turns a classic Leonard Cohen tune on its head. Stark and engrossing at the start, it takes a quick turn into a bouncing jazz romp.
According to the liner notes, Frenay contributes lead and background vocals, electric bass, acoustic/electric guitar, acoustic piano, trumpet, flugelhorn and trombone, while Noah Kellman (who has studied at the Brubeck Institute) adds lead and background vocals, acoustic guitar, acoustic piano, organ, keys and synths. Both deliver the goods on every instrument, including their delicate harmonies. Additional talents feature Jimmy Navarra (drums, shakers, tambourine, congas, guira, clave), Sam Crowe (flute, alto sax) and Chase Potter (violin).
Frenay and Kellman look playfully stoic on Summer's album cover (straight faces with Hawaiian shirts), yet there is no doubt this pair will be impressing ears for years to come. Summer is one of four seasonal-themed CDs masterminded by the duo; their new EP Winter was issued during the holidays.

[fbcomments url="" width="100%" count="on"]