Arts
Dirt legend comes clean: John McEuen, Nitty Gritty Dirt Band to visit Palace Theater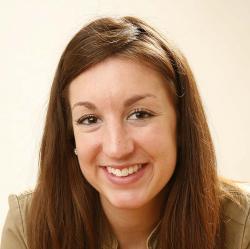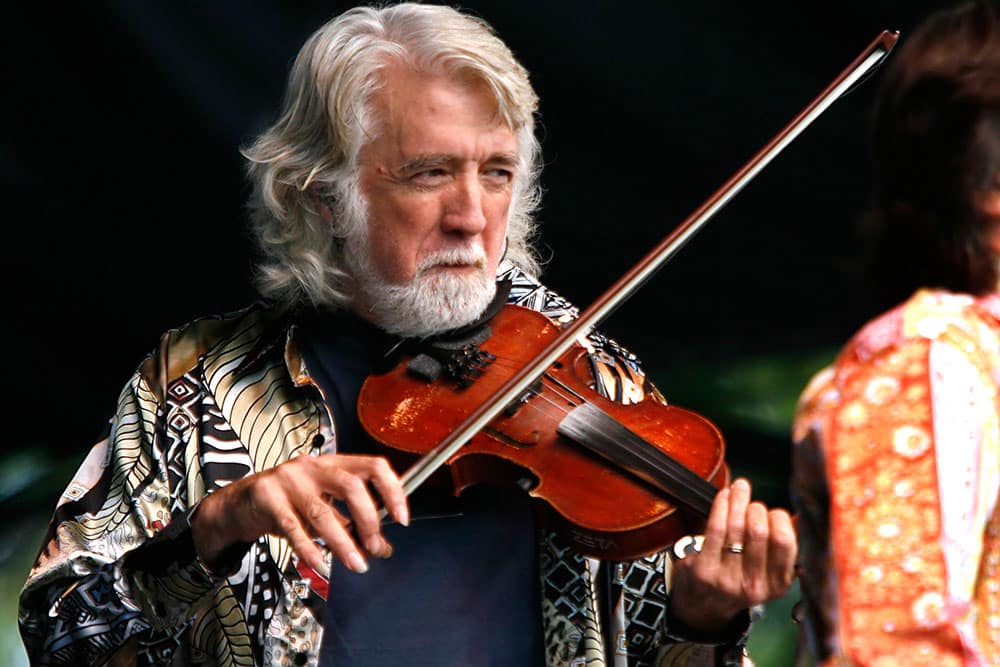 When John McEuen visits Eastwood's Palace Theater, 2384 James St., on Sunday, May 20, the event will be about more than music: It'll be about community.
The Grammy winner will headline the Syracuse Sunrise Rotary Youth Music Festival, also sharing the stage with various youth groups and local music giants Todd Hobin and Loren Barrigar. The youth festival runs from 2 to 5 p.m. with McEuen and his String Wizards band taking the stage at 7:30 p.m.
Tickets are $25 and are available online at brownpapertickets.com, by calling (800) 838-3006, or visiting the Sound Garden in Armory Square.
McEuen got his start with the Nitty Gritty Dirt Band out of Long Beach, Calif., in 1966, and he has been writing and touring since. He recently released a memoir, The Life I've Picked, of his 50-plus year career. And he's currently making music with The String Wizards. "But they're great singers," he says. "I should call them the Singing Wizards."
McEuen plays guitar, banjo, mandolin and fiddle, and other players, including Nitty Gritty members John Cable and Les Thompson, bring along mandola, mandolin, guitar and bass. Multi-instrumentalist Matt Carsonis also plays with the Wizards and has been performing with McEuen for 25 years. "We always got along and still do," McEuen says.
The Nitty Gritty Dirt Band was the first American group to tour the Soviet Union in 1977 and is still widely acclaimed for the 1973 album Will the Circle Be Unbroken, which featured Earl Scruggs, Merle Travis and Maybelle Carter among others.
"That album was 34 songs recorded in five days," McEuen says. "It's a landmark album of acoustic music. It helped start the whole Americana trend. It's like The Wall (Pink Floyd) of country music. Dark side of the banjo."
McEuen spoke with the Syracuse New Times about knowing Steve Martin as a teenager, starting out in magic and reuniting with his Nitty Gritty bandmates.
How did you and members of Nitty Gritty get back together?
I called them. I missed playing with them. It's a wonderful thing.
How is it going with The String Wizards?
It's working better than I'd hoped. We play more music offstage than onstage. Everybody's always playing: in the dressing room, the car, sitting around. That's an exciting thing. That didn't happen with the Dirt Band. It's something that's back in my life. It's a good thing. We can't wait for the show to start. It's like the old days. Every show is a little bit different.
That must be stimulating for you creatively.
It's really good to jam on things you don't know. It helps your other songs, too. It really helps you come up with ideas.
How were you first drawn to music?
I liked guitar because my brother was playing it. I was 17. But I couldn't do anything he couldn't do because he taught me everything. Then I heard The Dillards. Their world of bluegrass took me away and I started playing the banjo with no idea that it would take me where it has. I just wanted to be on stage, to be a performer.
How did you get to meet Steve Martin?
My first real job was working in Disneyland doing magic tricks. That's when I realized I liked to perform. Then when music came along, I carried that to the stage.
I met Steve Martin at the magic shop in Disneyland. He has always been an inspiration, even back in those days. He's one of those movie stars that if he did a movie that flopped, it wouldn't stop him. He'd turn the next one into a hit. And by the time he was finished, he'd be writing a book, writing a play.
What was it like to hit it big as a kid?
When you're 20 years old, you think you want to be in a band. You say, "Let's get on the radio," and you have no idea how to do that. So you learn songs and play. By the time I was 21, the first song was on the radio and we were like, "Oh, what took so long!" It was seven months after we started and we thought it was a long time. Then a couple years went by, the group broke up, six months later we were back together and made our fifth album with "Mr. Bojangles" on it and it put us back on the charts. And now, here I am.
Why acoustic music?
Acoustic is much more personal. It's a more direct connection for me. There's lots of fine electric music out there, but I like to be the guy that brings the acoustic into the electric.
What's it like to have songs that have lived on for five decades?
It's a privilege to have invaded people's boat or car or life with music that you've done. It's a very interesting connection because you can almost feel like these people are your friends.
What keeps you going?
Because I feel like I can. I play for a living. And I write. I don't feel like it's work. It's a real responsibility to make things that people react to and like. The challenge. . . it's like a magic trick. Let's say you learn a card trick. You work on it for a few months. You have to go do it for somebody. It's the interaction that counts.
Why keep doing it? I keep getting that question lately. Because I'm not done. One way to stay vibrant and alive is to keep creating something new that drives you to do more.
What advice do you have for people who want to do what you do?
I studied philosophy, the writings of many people and I found one guy that in 11 words pretty much said what you need to know at age 18: "I am what I am and that's all that I am," from the song "Popeye the Sailor Man."
When you turn 18, it's up to you totally. The fighter pilots and bombers in World War II, most were under 22. Mary Shelley wrote Frankenstein at 15. Mozart was conducting at 8. It's your turn. You've got one ticket.
Do something you love and you will never work. People will hold themselves back. "When I was 12 I had this happen to me." So? Go read some history books. Go read Anne Frank's diary. Go find out what's happened in the world and realize it's your turn. SNT
[fbcomments url="" width="100%" count="on"]