Under Pressure
Some of the most accomplished musicians in the world consider it a pressure cooker: jamming with the best in a studio in front of television cameras. Some amazing musicians come to town without fanfare for the experience, and music writer Jessica Novak was there, too.
It's a sunny Sunday in July, and by 11 a.m., the first session of Studio Jams is already wrapped at Subcat Studios.
Marcus Johnson, the headliner of the Northeast Jazz and Wine Festival the day before, has recorded his session with players including Gil Parris and Kip Sophos, from New York City, and Dave Hanlon and Mark Nanni, from Syracuse. The production team has 150 gigabytes of material, but the day is just beginning to swing.
In walks bassist Jeff Berlin, who has performed with Pat Metheny, Bill Bruford, Frank Zappa and Alan Holdsworth. He's joined by drummer Mike Clark, who toured with Herbie Hancock, and keys player Michael Wolff, former music director for Nancy Wilson, Cannonball Adderley and The Arsenio Hall Show.
The atmosphere is a mix of tension and wonder, spontaneity and magic. These musicians are meeting, some for the first time, picking songs on the spot and performing them live – for television. There is no rehearsal. There are barely introductions. The musicians mill about before their sessions, watching the other performers through the glass, admiring and learning, just like the viewers who will watch them in just a few weeks.
Creator, producer and director Tom Emmi stands at the center of it all, directing cameras around the crowded studio. His motions shift the cameras to grab tight shots or wide angles, views from above and below. All the while, the musicians never allow the movement and the cameras to interrupt their melodic conversation.
The three sessions shot on July 27 at Subcat make up episodes 66, 67 and 68 of Studio Jams, a show that started informally in 2000, when Emmi collected musicians such as Victor Wooten, Derek Trucks and Jeff Coffin for a B-roll jam. But Wooten planted the seed.
"When it was done, Victor said, 'Tom, this is a TV show,'" Emmi remembers. "He said, 'We had so much fun, and I'm glad you got what you wanted for B-roll, but this was a blast. Let's do it again.' That was the very first episode of Studio Jams. It's still one of my favorites."
What is Studio Jams?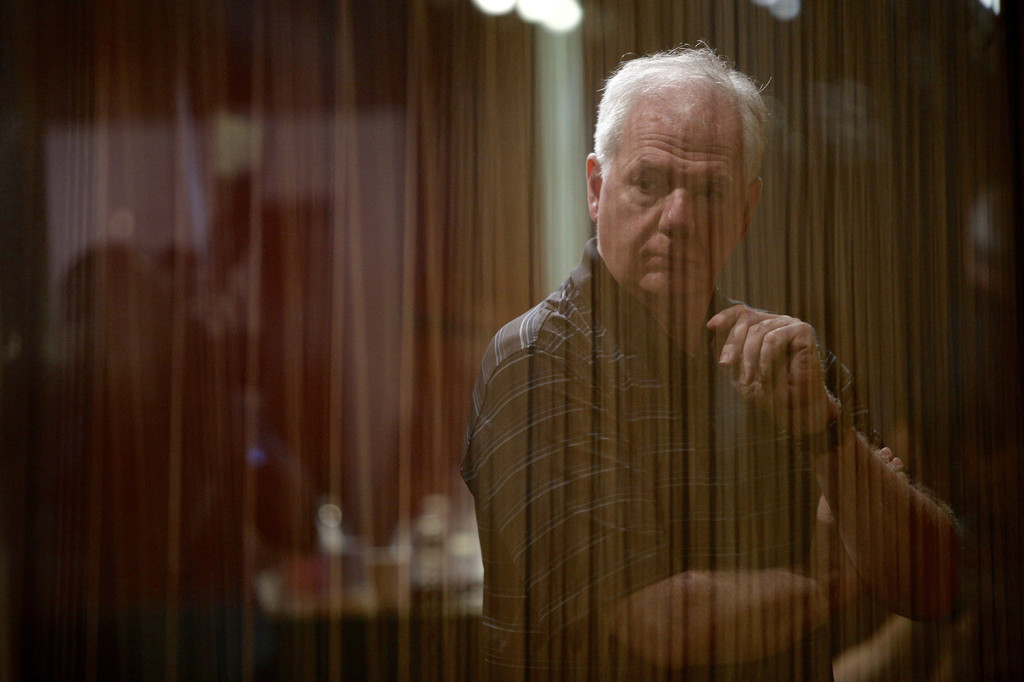 Emmi, from North Syracuse, has been in the television industry since he graduated from Regent University in 1985. He worked in Norfolk, Va., for a few years, and when his company was bought, he was given a choice to move to Denver or Chicago or to take the severance and pursue something else. He chose freedom and decided to move to the music hub of Nashville, but then he got a call from Comcast, based in Philadelphia, and decided to take the job, after all. In the years following, his mother died, followed by his father.
"I soon realized, life is short," Emmi says. "I resigned from Comcast a month after he died. My dad always said, 'Tom, whatever you do, try to make a difference.' So, I followed my passions: music, television and education. I started my own company built on those three threads."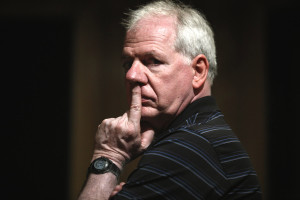 In 2000, Emmi started the full-service, multi platform, music, education and entertainment company Ace Entertainment. Though Emmi wasn't a performing musician, he was the state accordion champion in 1974 and kept the art close to his heart. He was working on another music show, Music Makers, when he saw his friends, the Wooten brothers (Victor and Roy, aka Futureman), were performing in the area that weekend with Bela Fleck and the Flecktones.
"I was friends with Vic and Roy from Virginia," Emmi explains. "I called up Vic and said, 'What are you doing Saturday afternoon? If I could get you guys into the studio, would you want to do some jamming? I just want it for B-roll. You guys play what you want, do what you want. I don't care.' I said, 'Bring Roy, too.' They said, 'How about Jeff Coffin?' I said Absolutely."
That session quickly expanded to include other musicians in the area that weekend, including Trucks, Joey DeFrancesco, Tuck Andress and Kofi Burbridge.
"I had this monster lineup of musicians," Emmi says. "I said, 'OK, guys. Go to town,' and taped it."
The result sparked a TV show idea in Wooten and likewise in Emmi. He started putting together musicians and creating episodes, experimenting all the while, and eventually got a deal with Viacom's BET and BETJ (its jazz channel) for 10 episodes in 2003. Management was overwhelmed with the positive fan response, and season two was commissioned. By its second year, the show was the No. 1 jazz show on BET. But after six years, the cable channel changed its programming and jazz — including Studio Jams — was dropped.
However, the shows have continued and are available online at studiojams.com. They're also aired internationally via Voice of America, but Emmi's dream is to see it on domestic, public television, specifically in his hometown of Syracuse.
He moved the show outside of Philadelphia on July 21, 2012, for episode 52 with the goal to create an "on the road" feel, hitting different markets and musicians, and specifically capitalizing on his own hometown heroes. On July 28, 2012, he held his first session at Subcat Studios, using musicians in town to perform at the Northeast Jazz and Wine Festival, which he has continued to do.
Fast-forwarding to the third session on July 27, Emmi put together an all-star CNY team to show how great the result can be from musicians who perform locally all the time. Hanlon, Nanni, John Viavattine Jr., Brian Golden, Bob Viavattine and John Viavattine rounded out the third session of the day.
Hanlon — who has performed in five Studio Jams sessions over the past three years and has been performing with his own band, Dave Hanlon's Cookbook, for 30 years — was a fan before he was a part of the show.
"I used to watch it on BET," he says. "I was amazed with the concept, and then I got a call from Tom three years ago saying he wanted to do it on the road. He asked if I was interested. I said, 'I've been a fan since the show started! I'd be honored.'"
From the perspective of a musician, the show is truly fascinating and relatable. An impromptu jam is always an adventure, but to see how professionals mix, match and create is truly mind-bending.
"Kids can see how conceptually people work out an arrangement," Hanlon says. "There are educational purposes behind this as well as entertainment. It's entertaining to watch people in the studio under pressure, playing with people they haven't played with before. That type of visual experience is entertaining and great for musicians to see how guys and women come together and create music and learn how to interact together musically, arrange and execute under a pressure-cooker environment. And even if you're not a musician, you can enjoy it."
Why Does It Matter?
Wolff knows television. In addition to being a jazz pianist, composer and producer, he's also worked as music director on The Arsenio Hall Show and starred in TV shows, like The Naked Brothers Band on Nickelodeon, also featuring his sons, Nat and Alex.
"I think people like the insides of things," he says. "There are a lot of things that happen in private with music that people don't get to see. Being in a studio is an unnatural playing environment. It's natural in its own thing, but it's very different than playing for a live audience. The way we're playing in the studio is a mix. It has all the great sound of the studio, but the energy of the audience."
That combination of polished, but relaxed, has always been a goal for Emmi.
"I want it to be like a Saturday afternoon jam in Johnny's garage," he says. "The clams they hit from time to time – I like them! You always see people polished; they're not always. It humanizes them. You appreciate guys who seemingly never make mistakes."
Emmi also notes the stories and personal interactions as a highlight of the show.
"I had Pat Martino, legendary jazz guitarist, in with Bela Fleck," he says. "I didn't know it at the time, but Bela shows up, and as a kid, he idolized Pat. So, when most people think of Bela and what he's done with the banjo – they put him on a pedestal. So it was really neat to see Bela in awe of someone. It's a side you don't see."
He also remembers fondly the time he had Charlie Watts, of The Rolling Stones, in for a jam and was surprised by his attitude.
"I try to talk to the musicians before and after (the session), and I said, 'Charlie, what are you feeling right now?' He said, 'To be honest, Tom, I'm nervous.' I said, 'You're Charlie Watts! What do you mean you're nervous?! You're in The Rolling Stones!' He said, 'Yeah, I hope I can keep up with these cats doing jazz stuff.' He did fine, and he played with the Stones that night. An afternoon of jazz standards and then went and rocked the Stones."
The stories are endless, and the list of musicians is long and impressive. But the result, and the goal, is the same.
"It's for education," Emmi says. "It's inspiring. I get kids emailing all the time that say, 'I'm inspired and I want to play.' And for the musicians, it's exposure and the opportunity to play with guys they won't usually play with. I want Bela Fleck coming in with Dunkin Donuts coffee cup, unshaven, plug in and play. I don't want it to look like a Hollywood set."
The show captures a moment in time that will never — can never — be recreated. The timing, the place, the musicians and the music are unplanned. For music lovers and music makers, the ability to see it all come to life is a look into the minds of some of the most brilliant players on the planet. And at least once a year, it's happening right in the creative laboratory that is Syracuse.
"It's a great thing to show musicians really trying things in the moment, creating," Wolff says. "The inter-musical and interpersonal things. … It's about listening, having a conversation, taking the tunes and being like an architect, trying to change the angles.
From The Other Side
John Craddock, of Many Hats Media, and Jeremy Johnston, of Subcat Studios, explain the technical side:
Jessica Novak (JN): How do you collect the sound of both the music and the conversations clearly?
John Craddock (JC): We have the studio recording instruments and we also record the dialogue as musicians are talking through stuff. They're basically two separate recordings. We match up the soundboard music and the cameras recording audio. There are a lot of microphones going on. It's an interesting problem to solve, the seamless transition from dialogue to music.
JN: How much footage are we talking about?
JC: We'll be over a terabyte worth of footage today.
JN: How does Subcat rank among studios you've worked in?
JC: I've spent a lot of time in studios across the country — I was in Nashville for a few years — and this is the nicest I've ever been in.
JN: How is this project different from others for you?
Jeremy Johnston (JJ): It's a challenge because it's pretty spontaneous, and we're making decisions on the fly. They're also all in one room together. I work like that a lot, but most of the time I work with more isolation. The hardest part is just the speed of it all.
JN: What's the secret to success?
JJ: We try to keep it live and keep it fun. We try to capture everyone in their element.
JN: The recording is done. Now what?
JJ: Now I go back and pick out the takes. It's usually the last take, but not always. Then I start mixing it like I'm mixing a record. Then I give it to Tom. It all comes together in a month or so.
The Performers
Studio Jams musicians include: Charlie Watts, Kirk Whalum, Jeff Lorber, Joe Bonamassa, Derek Trucks, Victor Bailey, Steve Kimock, Bakithi Kumal, Leland Sklar, Dean Brown, David Garfield, Chris Thile, Bela Fleck, Pat Martino, Anton Fig, Gerald Albright, Ox Noy, Victor Wooten, Gerald Veasley, Grant Geissman, Chuck Loeb, Jimmy Haslip and many more.
See the PHOTO GALLERY HERE
Follow Jessica Novak on Facebook at www.facebook.com/JessRockNovak, on Twitter at twitter.com/JessRock87 and on Instagram at @JessRock87.
[fbcomments url="" width="100%" count="on"]