Here's a thought for all you High and Mighty types with your rules and your judgment: When it comes to slapping anesthetized patients on the buttocks and insulting them before surgery, don't knock it 'til you've tried it.
Let me be clear on this point: I do not know Dr. Michael Clarke, whose alleged spankery occurred at St. Joseph's Hospital Health Center, and who is employed at Crouse Hospital. He happens to be one of the few orthopods in town who has not operated on me. But I've learned not to always trust what I read in the newspaper — especially that newspaper. As a matter of personal ethics, I am obliged to pursue the path of scientific inquiry over a witch-hunt each and every time.
Thus, it became mandatory that I visit Adult World on Erie Boulevard and purchase for $26.73 a male blow-up doll — Mr. Stud with 8-inch appendage — and prep it for surgery. This I did by orally inflating the toy as my wife, Leigh, looked on in revulsion, and midway through the process shrieked, "It has a penis!" Let the record reflect that I was greatly relieved the inflation valve was not located where I feared it might be.
With Mr. Stud at full bloom, I ordered Leigh to exit the operating theater. Patient confidentiality rules, you know.
Things moved quickly after that.
Working with my crack surgical team consisting of my friend and lead nurse Randy, and Rondo, my half-Chihuahua anesthesiologist, we laid Mr. Stud face down on the kitchen island in the FDA-approved "tripod" position — and I got down to bidness.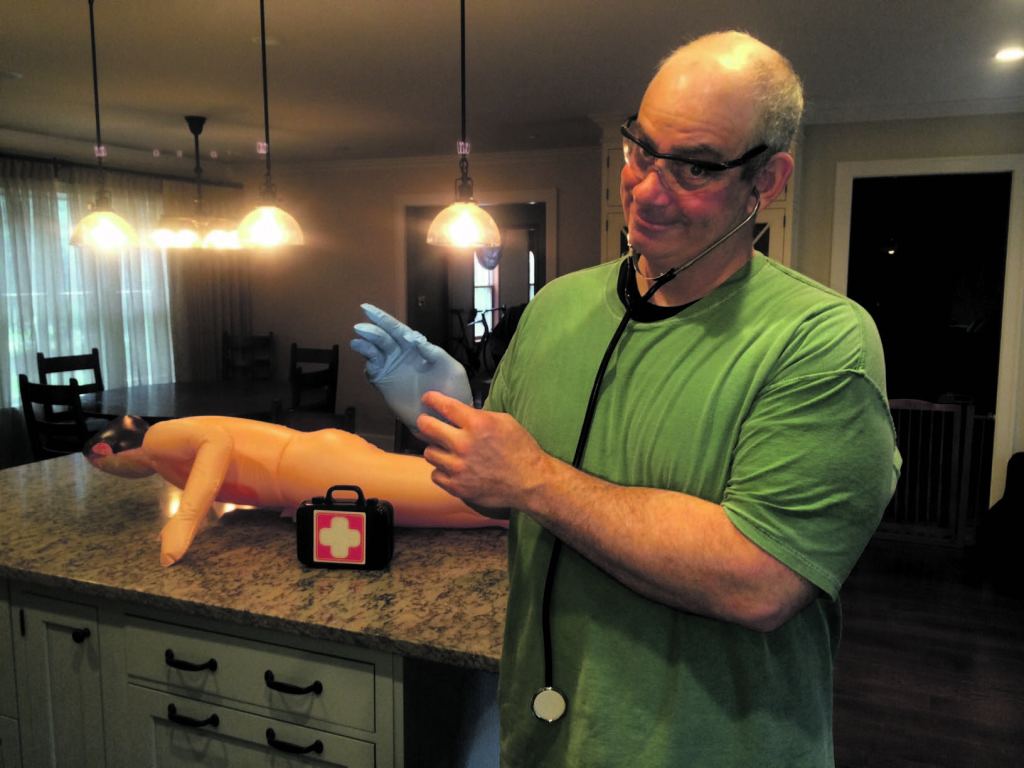 In a humorous but affectionate way, I called Mr. Stud a "stupid bastard," a "fat loser" and a "deep fried taffy turd." I told him he smelled like a 1996 Kia with a transmission fluid leak. With each insult, I smacked his vinyl buttocks good and hard to see if the anesthesia had taken effect. It had. Mr. Stud was out cold. Nice work as usual, Dr. Rondo.
But there was another salutary benefit to my methods, and it had nothing to do with the God-like rush of power I experienced at having so much control over Mr. Stud. What might seem to an untrained outsider like a twisted form of patient abuse was, in fact, a harmless way for me to get my game face on. I was simply doing what I needed to do to be the best surgeon I could be, which in my case isn't very good. Full disclosure: I am licensed to practice medicine only in Oswego County.
Of course, no surgeon operates in a vacuum. Being able to trust your care-delivery team might be the most important factor of all. And mine is the best, especially at shutting the F*&% up.
"Look at the red marks on his ass," I boasted to Randy.
"What're you talking about?" Randy muttered. "I don't see anything."
Good answer. Quiet professionals like Randy go far in explaining why health care is the second-leading industry in Central New York, behind chicken wings.
I should also note that the spanking relaxed me. See, one of my issues as an amateur surgeon — and I suspect Dr. Clarke has the same problem — is that sometimes I care too much. If I were to think too deeply about how much Mr. Stud had riding on the new hip or knee or whatever the hell I was giving him …  honestly, I do so many of these joint replacements I lose track … it might overwhelm me. How much of a market do you think there is in Syracuse for a gigolo with bad hips and knees? OK, more than one would hope, but still.
Yet it is always amazing how quick people are to judge. Even Lila, the manager at Adult World, whom you'd assume would be tolerant of spanking in principle, seemed aghast when I told of her of the allegations against Dr. Clarke.
"I think there are other ways to deal with your fantasy than waiting until people are out and slapping them on the ass," she moralized.
Oh, really, Lila at Adult World? Is that what your extensive medical training tells you? Well I've got a question for you: Can I get a store credit if I deflate Mr. Stud and return him with his original package?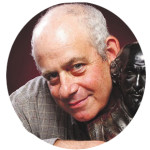 Email Jeff Kramer at [email protected]. Follow him on Twitter at @JKintheCuse.
[fbcomments url="" width="100%" count="on"]