When TripAdvisor named the Finger Lakes one of its Top 5 U.S. wine destinations in 2012, the website's travel gurus probably were thinking water, wine, blue skies and rolling green hills–not frigid temperatures, frozen lakes and blowing and drifting snow.
But winter in wine country has its own spare, quiet beauty. Tasting rooms are uncrowded. Winery owners and winemakers are more likely to greet visitors and pour samples–and to have real time to talk wine. Frozen waterfalls dot the landscape, and recreation areas where few people roam await those eager to hike or make tracks with skis and snowshoes. Rooms are plentiful at hotels and bed-and-breakfast inns, some with desirable amenities like fireplaces and hot tubs.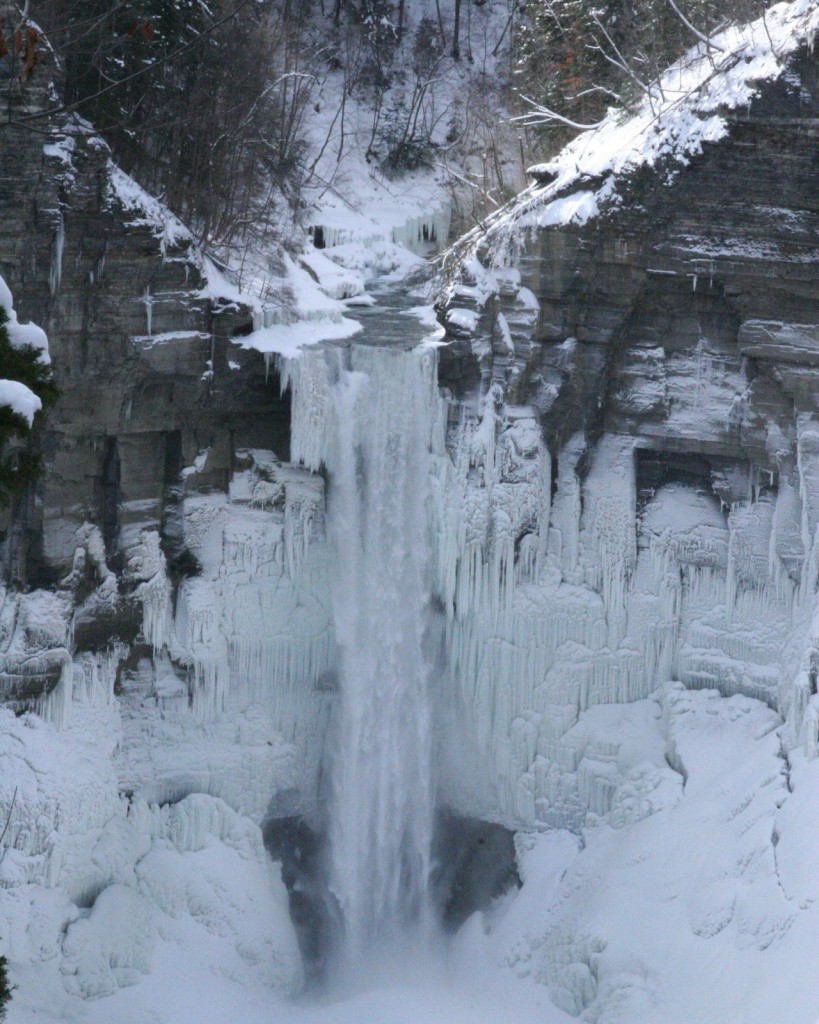 "Winter is no longer a time where tourism businesses shut down for months on end," says Christina Roberts, director of media relations and marketing programs for Finger Lakes Wine Country Tourism Marketing Association, in Corning. "This is still a vibrant time for visitors, and more and more businesses are remaining open year-round because the visitors are coming. The general sense is that the winter is a wonderful time to visit, and may just be one of the best times."
Here are some wine-country destinations that put out the welcome mat year-round. They are just the tip of the iceberg: Visit the wine trail websites, study the possibilities and plan your itinerary. This time of year, especially, it's a good idea to phone ahead to make certain the places you want to visit are open.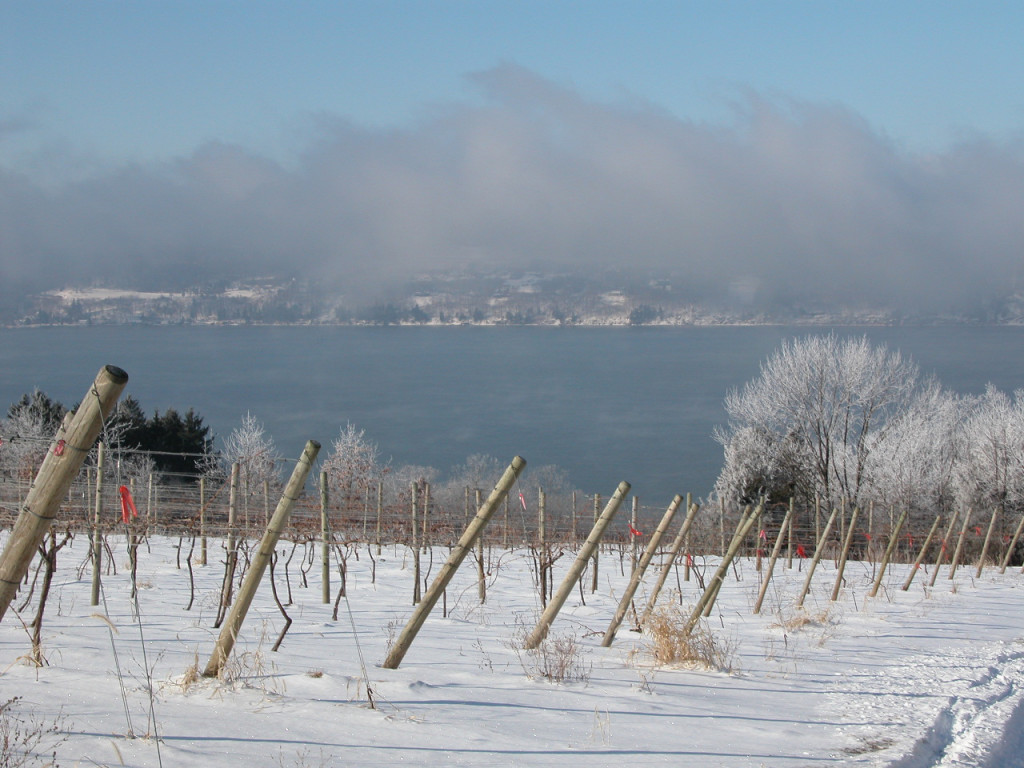 Standing Stone Vineyards, Seneca Lake east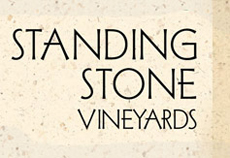 Marti Macinski, co-owner of Standing Stone Vineyards, loves winter in wine country. It's quiet enough that she and her husband, Tom, can escape to Vermont for some skiing. But it's not so quiet that there's nothing to do.
Standing Stone recently rejoined the Seneca Lake Wine Trail and took part in its Pasta and Wine and Chocolate and Wine weekends.
The winery also is participating in an intimate event series called Winemaker Wednesdays, held the second Wednesday of the month, through May. At the next one, on March 12, visitors will sample several vintages of Standing Stone Cabernet Sauvignon and help the Macinskis decide which wines to serve at their Barrel Tasting Bonanza weekend, on March 22 and March 23.
Standing Stone is open daily, 11 a.m. to 5 p.m., and until 6 p.m. on Saturdays. Bring a hat and a pair of boots, and the Macinskis will take you out in the vineyards and to their barrel cellar.
"The people who are out in the winter are very interested in wine and very motivated," Marti Marcinski says. "It's a relaxed pace, so you really get to talk about the wines. From a staff point of view, it's very enjoyable."
Standing Stone Vineyards, 9934 Route 414, Hector. (607) 582-6051, www.standingstonewines.com. Reservations required for Winemaker Wednesdays and the Barrel Tasting Bonanza. Call or email [email protected]
Muranda Cheese Company, Waterloo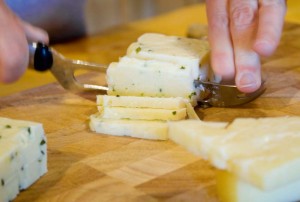 The Murray family of Waterloo has raised registered Muranda Holsteins for 20 years. In 2007, the family launched Muranda Cheese Company to put their milk to use in cheeses and to offer a local partner for the wines of the region.
After a two-week hiatus in January and February, the tasting room has resumed its regular daily hours, 10 a.m. to 5 p.m. The heady aroma of cheese fills the room, and the offerings include something to suit all tastes: raw-milk cheddar, Colby, Gouda and blue cheeses, and some interesting blends you won't find elsewhere.
Be sure to try the Bel Ciello, an Italian-style cheese that's at home on pizza, on top of spaghetti and in dishes that call for Parmesan. Red Buddy, a cross between a Swiss cheese and cheddar, tastes great on its own and with your favorite bread in a grilled cheese. The Murrays recommend serving both these cheeses with a local red wine, preferably Pinot Noir.
The gift shop has local jams, jellies, mustard and honey, granite cheese boards and "Who Cut the Cheese" T-shirts.
Muranda Cheese Company, 3075 state Route 96 S., Waterloo. 539-1103, murandacheese.com.
Cayuga Lake Creamery, Cayuga Lake west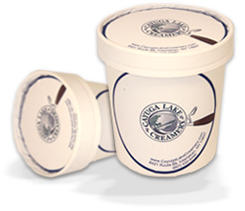 Think that people don't crave ice cream in the middle of the winter? Think again.
Cayuga Lake Creamery owner Jeffrey Kostick says this summer hotspot for premium, homemade ice cream has its devotees during the cold weather, as well. Who could resist signature flavors such as Seneca Salt Caramel (made with flake salt from Seneca Lake), Good Life Ginger (made with ginger from the Good Life Farm, in Interlaken), Maple Bacon (made with bacon from local pig farms) and February favorite Raspberry Fudge Cheesecake?
During winter, the creamery is open Thursdays to Mondays, 11 a.m. to 7 p.m. Tuesday and Wednesday hours are "by chance," so call ahead if you're thinking of stopping out.
The Creamery serves light meals and also offers warm treats, like an apple dumpling sundae and a coffee float, with your choice of ice cream, served in a cup of Finger Lakes Coffee Roasters coffee, plus whipped cream and java sprinkles as options.
"For every person that says, 'Oh, I don't eat ice cream this time of year,' there are two people who say, 'I'm glad you're open year-round,'" Kostick says.
Cayuga Lake Creamery, 8421 Route 89, Interlaken. (607) 532-9492, cayugalakecreamery.com.
Domaine Leseurre Winery, Keuka Lake east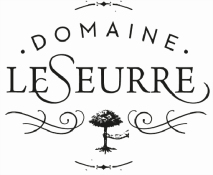 He grew up in France's Champagne region, where his family has been making wine for generations. She was raised in the Pyrenees and felt the pull of the wine business, as well.
Sebastien and Celine Leseurre have worked at wineries in Europe, Australia and New Zealand. They married in the Finger Lakes and settled on the region as their chosen spot to establish vineyards and make European-style wines. They opened Domaine Leseurre Winery, on the east side of the Keuka Lake, in the fall.
The tasting room is open daily, 10 a.m. to 6 p.m., although it's best to call ahead in winter.
The Leseurres offer about 10 wines for sale, including unoaked Chardonnay, dry and semi-dry Riesling, Gewurztraminer and rose Pinot Noir. Their motto: "When people ask us what is a good wine, we love to say that it is the one you enjoy. . .  so we hope that you will enjoy our wines with your friends and family."
Domaine Leseurre Winery, 13920 state Route 54, Hammondsport. (607) 292-3920, domaineleseurre.com. Reservations required for groups of six or more.
Americana Vineyards/Crystal Lake Café, Cayuga Lake west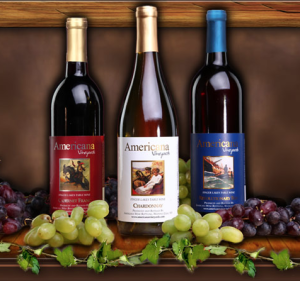 Americana Vineyards is in a series of renovated barn buildings in Interlaken, on the Cayuga Wine Trail. Not to worry; the barns are heated.
Winery owner Joseph Gober and his staff while away the winter months and draw locals and visitors alike with "Thirsty Thursday" food and wine specials, Friday-night pizza parties with bands and Sunday-afternoon concerts.
The tasting room is open daily, offering a long list of whites, reds, roses and blush wines to sample.
"There hasn't been a day we haven't had customers, even when the weather forecast is bad," Gober says.
A cozy spot to warm up and enjoy a meal, or perhaps a cup of homemade hot cocoa, is the Crystal Lake Cafe, in a rustic building adjacent to the winery. The cafe is open for lunch and dinner on Thursdays to Saturdays, noon to 8 p.m., and Sunday brunch from 11 a.m. to 3 p.m.
Chef Lindsay Freeman has gained a loyal following for her from-scratch cooking with a focus on locally sourced produce and ingredients. Diners will find things like soups, chili, house-made breads, grilled cheese with local cheeses, lamb burgers and hamburgers (with homemade ketchup on the side), warm spinach salad with bacon and mushrooms, local meats braised in local whiskey and more.
Americana Vineyards and Crystal Lake Cafe, 4367 E. Covert Road, Interlaken. Winery: (607) 387-6801. Café: (607) 387-6804. www.americanavineyards.com.
Focus on the Finger Lakes: tips from a frequent visitor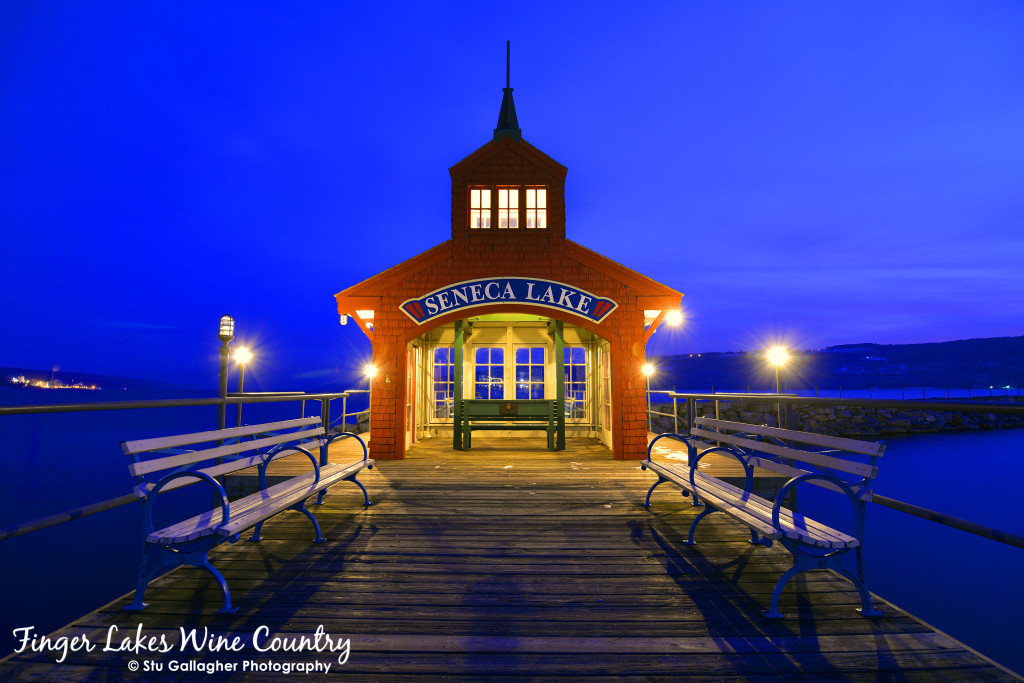 Stu Gallagher, a landscape, portrait and commercial photographer based in Syracuse, does much of his work in the Finger Lakes. That gives him the inside scoop on places to visit, in all seasons. This time of year, he suggests:
Finger Lakes National Forest. More than 16,000 pristine acres on a ridge between Seneca and Cayuga lakes. Bring your hiking boots, snowshoes, cross-country skis. . . and camera. Enter the forest from Route 414, near Hector.
Pleasant Valley Wine Company, Hammondsport. Soak up the history, exhibits and atmosphere of U.S. Bonded Winery No. 1, established in 1860 in a series of beautiful stone buildings.
Craft spirits. Learn about the farm distillery boom in the region and sample artisan gin, vodka, whiskey and more at Finger Lakes Distilling (Seneca Lake) or Myer Farm Distillery (Cayuga Lake). Information: fingerlakesdistilling.com, myerfarmdistillers.com
Sip and taste New York. The Tasting Room, in downtown Watkins Glen, is a satellite storefront for Atwater Vineyards. In addition to Atwater wines, you'll find wines, beers and ciders from across the region and state and a wide selection of local and regional cheeses. "It's a really great stop," Gallagher says. Information: tastingroomny.com
Cozy up to Winter in Wine Country discounts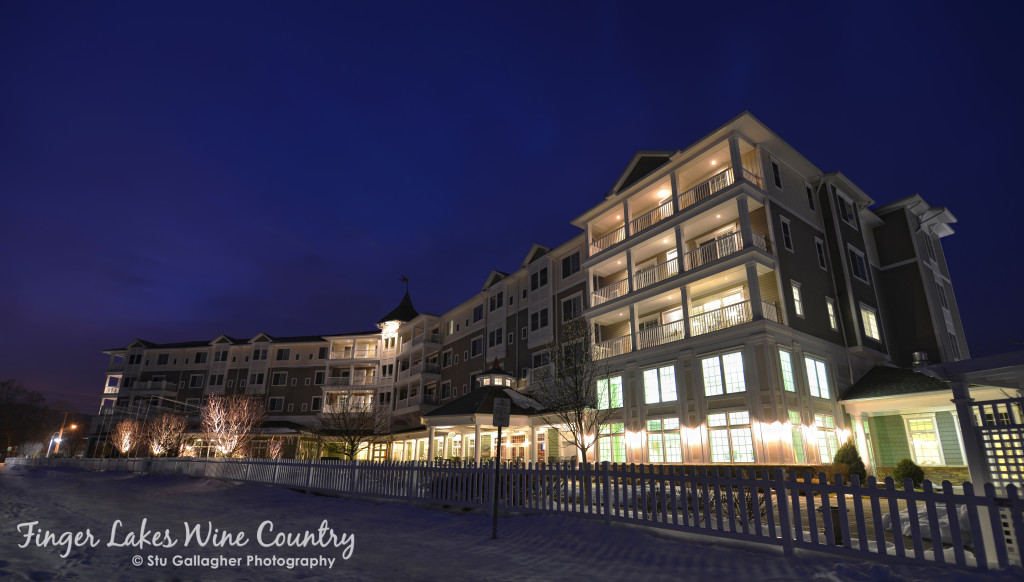 Select hotels and bed and breakfasts in the Finger Lakes region offer discounted rates (and, in some cases, an extra night free) when you book a package before March 31. For information and a list of participating accommodations, CLICK HERE.
Finger Lakes wine trails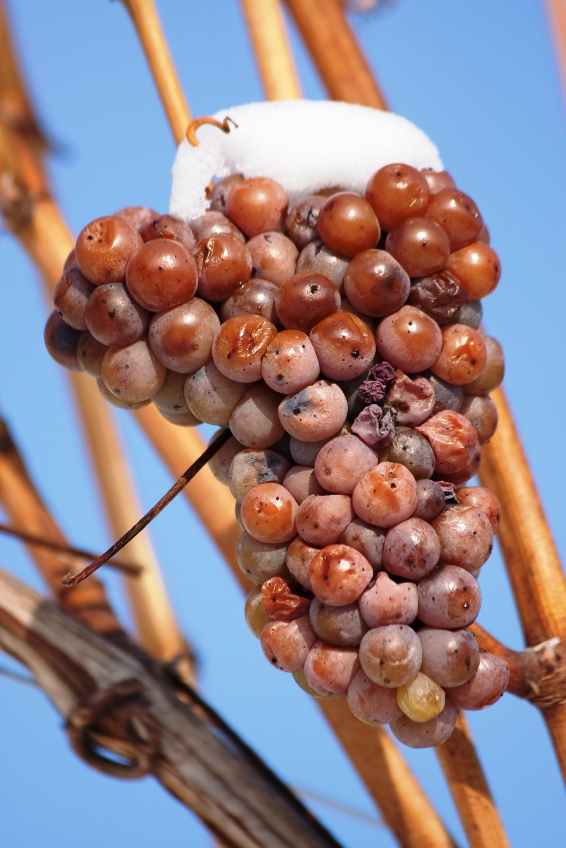 Cayuga Lake Wine Trail: cayugawinetrail.com
Seneca Lake Wine Trail: senecalakewine.com
Keuka Lake Wine Trail: keukawinetrail.com
Canandaigua Wine Trail: canandaiguawinetrail.com
Margaret McCormick is a freelance writer and editor in Syracuse. She blogs about food at eatfirst.typepad.com. Follow her on Twitter at @mmccormickcny.
[fbcomments url="" width="100%" count="on"]