Gobble, gobble! It's the holiday season, which means festivities are on tap and food is everywhere, from the office potluck to parties at home. It's easy to abandon good intentions and healthy eating and give in to poor food choices, especially when we're busy.
That's where Fork2Fit comes in.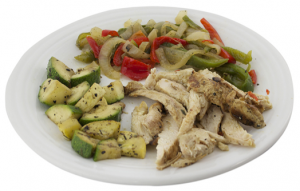 Fork2Fit is a meal preparation and delivery service whose mission is to provide customers with meals that are healthy, delicious and convenient. Meals are are pre-portioned and delivered to several locations in the Syracuse area two times a week (including Urban Life CrossFit, Edge Strength and Conditioning and others) or customers can also pick them up. Most meals are in the 500-calorie range and cost approximately $8 to $11, according to Fork2Fit co-owner Pete Bardou.
Bardou and three friends, Joe Dattelas, Robert Halpin and Craig Romano, launched Fork2Fit in August. Dattelas and Halpin own J&J Pizzeria in Marcellus, where the meals are prepared. Romano is the co-owner of Fresh Mex in Baldwinsville. Until recently, Bardou served as recreation supervisor for the town of Sullivan Parks and Recreation Department. He left that position to devote more time and energy to the company.
All of the business owners lead busy lives, and find it a challenge to plan meals, shop for ingredients and get healthy meals on the table on a regular basis, Bardou says. They were surprised to learn there were no meal prep and delivery options in Central New York with a focus on healthy, "clean food." So they stepped in to fill a void.
"You come home and you're hungry," Bardou says. "But when you don't have time to cook, you have a tough time staying consistent with healthy eating."
How does Fork2Fit work?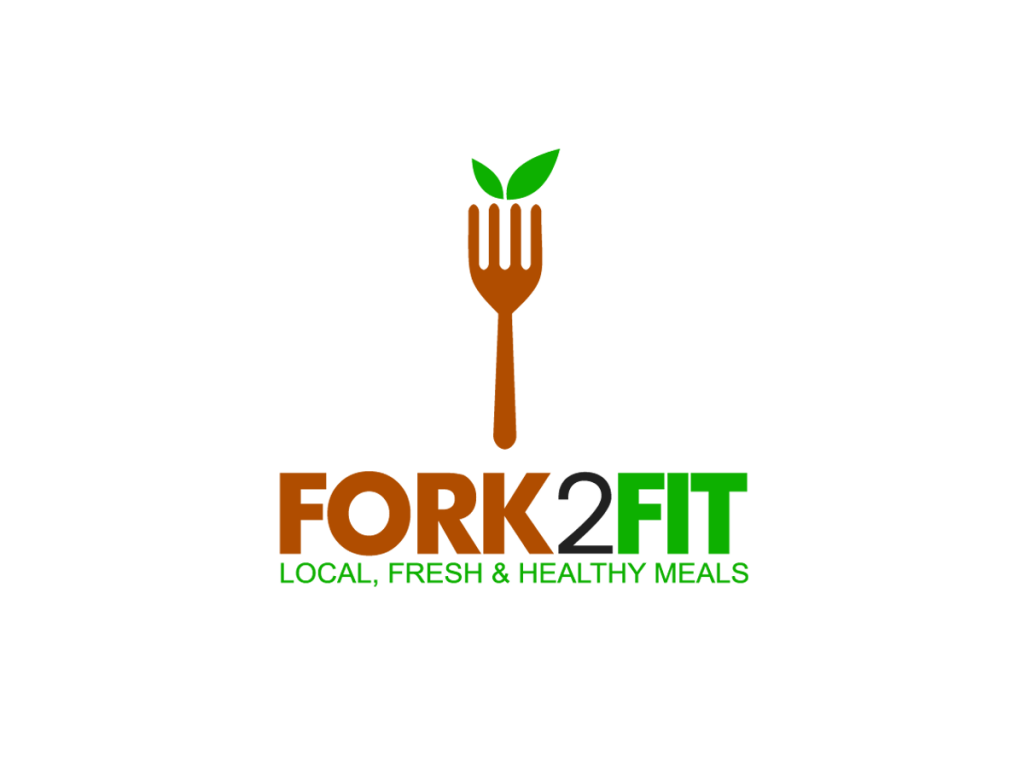 Go to the website and look over the heat-and-eat menu options. Select the meals you want to order and choose between standard and premium (organic, grass-fed, free-range meat) and deluxe size (4 to 6 ounces protein) and athlete size (8 to 10 ounces protein). Select delivery/pickup (minimum purchase for delivery is four meals). Orders for Thursday pickup/delivery must be placed by Monday and orders for Monday pickup must be placed by Thursday.
The Fork2Fit menu includes about a dozen items, with new items introduced regularly. Customer favorites include spiedie chicken wraps, mini meatloaves with garlic mashed cauliflower, dry-braised pulled chicken thighs and steak with brown rice and Utica greens. In the mood for something sweet? Cookies and other treats from Avocadough are available at checkout.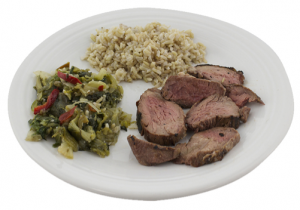 Fork2Fit meals are popular with CrossFit workout enthusiasts and people who adhere to paleo diets, but are designed for anyone who wants to eat more healthily, Bardou says. "Our customers are people who have busy lifestyles and don't have time to cook for themselves," he says. A couple law school students at Syracuse University take advantage of the "bulk order" option and order 20 meals at a time, he notes.
Bardou, a new father, says he packed on some pounds during his wife's pregnancy earlier this year and that he's trying to take some weight off. On a recent weekday, he was looking forward to a Fork2Fit lunch of  brown rice pesto pasta with balsamic chicken. "I have one in the fridge right now," he said. "I eat one of our meals every day and so does my wife."
Fork2Fit meals are also available in a grab-and-go case at Natur-Tyme, 3160 Erie Boulevard East, DeWitt. For more information on Fork2Fit visit the website or email [email protected].
Margaret McCormick is a freelance writer and editor in Syracuse. She blogs about food at eatfirst.typepad.com. 

[fbcomments url="" width="100%" count="on"]