Looking for that perfect gift for the running or fitness enthusiast on your holiday shopping list? From stocking stuffers to splurges, here are a few ideas that will make any athlete's season bright.
For the nutrition-conscious athlete: NUUN tablets ($6.50 to $8 at Fleet Feet). Just mix one four-calorie tablet with 16 ounces of water to create an electrolyte-enhanced drink that helps the body hydrated before, during or after working out. Flavors include Lemon Chai, Fruit Punch and Tangerine Ginger.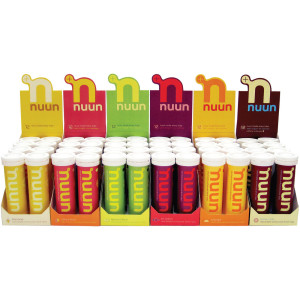 For the music lover: Aftershokz ($60 at Fleet Feet; www.aftershokz.com). These "open ear" headphones that wrap around the back of the head allow runners to enjoy their favorite tunes without compromising safety. Aftershokz headphones rest just outside the ear at the jawbone instead of in the ear, so runners can hear what is going on around them while listening to the music. The concept protects against hearing loss and is compatible with the iPod, iPhone, smartphones and MP3 players.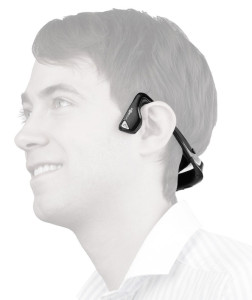 For the tech-savvy runner: Garmin Forerunner GPS watches (620 model starts at $399.99; 220 model is $249.99 at Fleet Feet; Garmin.com/forerunner). Runners can track their distance, heart rate, pace and calories burned with these sleek watches. The 620, which can be programmed with a touch screen, is more for race-driven runners than the 220. Fleet Feet offers a free tutorial with purchase.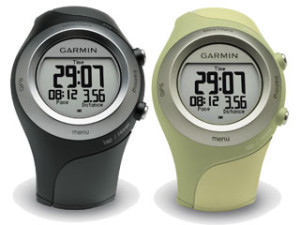 For the goal-oriented athlete: training log books (starting at $14.95 at Barnes and Noble). Athletes training for a 5K, a triathlon or a marathon can keep track of their mileage, run times and workouts with a training diary. The Runner's Diary, by Matt Fitzgerald, and The Run Log, by Tim Houts, are just two of the many journal-type books out there. Both offer workout tips, inspirational quotes and ample space for notes.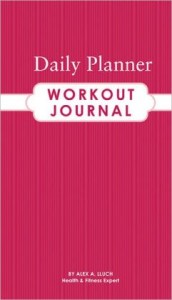 For the medal winner: Medal Art (starting at $25 at Fleet Feet). Athletes can show off their race hardware with these attractive black wall hangings designed to display medals. There are two sizes to choose from: one for six medals ($25) or one that holds 24 medals ($48).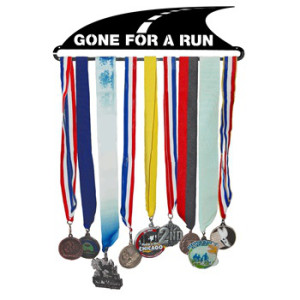 For the messy runner: Orange Mud's transition and seat wrap ($40 at Fleet Feet; orangemud.com). Listed among "Gear of the Year" picks in the December issue of Runner's World, this absorbent towel has a dual purpose. It can be draped over your car seat to keep upholstery clean after a muddy trail run, or it can be used as a cover-up to change out of sweaty clothes.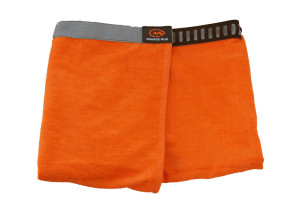 What is on your holiday wish list this year? What do you think is Fit for Giving? Go to the Syracuse New Times Facebook page and let us know!
[fbcomments url="" width="100%" count="on"]