Food
Farm-to-table on the go with Potatoes and Molasses food truck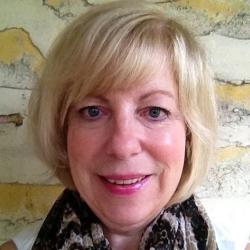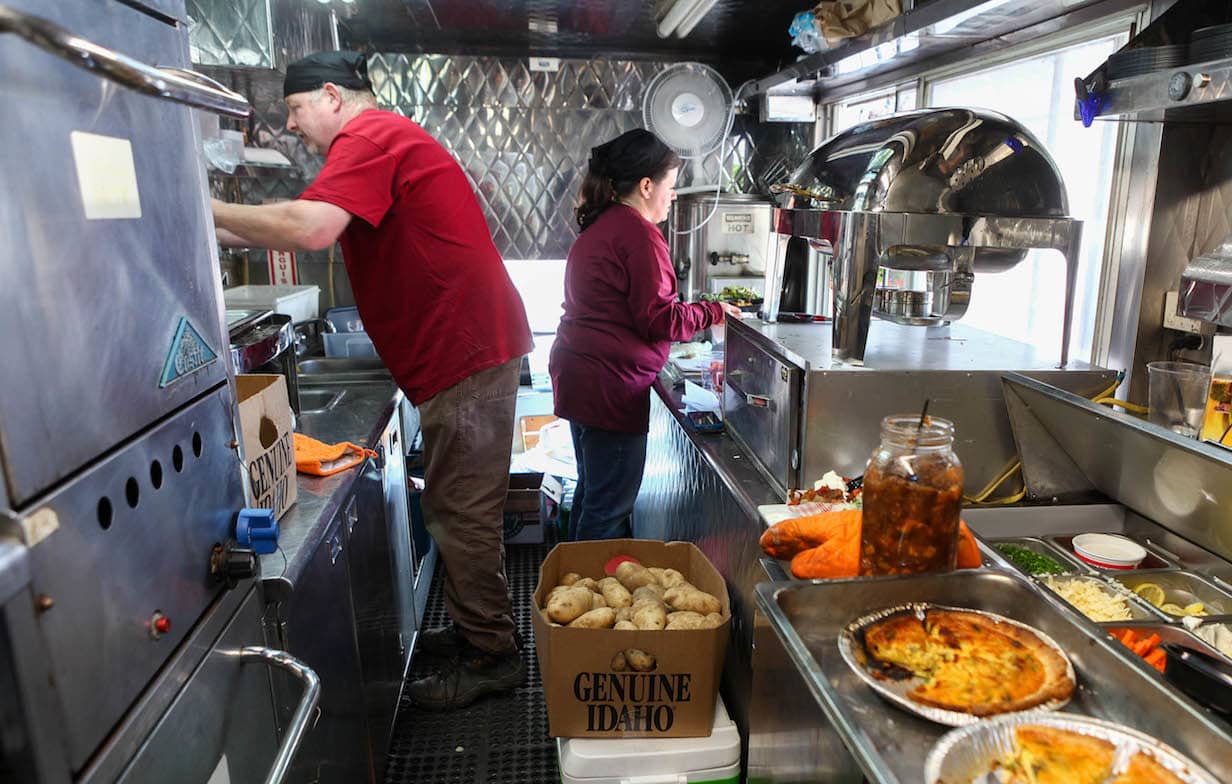 Potatoes and Molasses presents genuine farm-to-food-truck cuisine.
The owners-operators of a new food truck in Central New York not only make their own fresh, wholesome food, they also plant it, grow it and harvest it themselves. The Potatoes and Molasses food truck is honest-to-goodness farm-to-table fare, albeit on wheels, and it's a spinoff of Black Brook Organic Farm, in the Finger Lakes.
Potatoes and Molasses, which made its debut Saturday, May 20, at an open house and customer appreciation event hosted by Lune Chocolat, in Manlius, is operated by Kendra and Paul Porter. Since 1996, they've been growing organic produce on their 200-acre farm in Seneca Falls and five-acre field in Skaneateles.
"What makes our food truck a little bit different is what we prepare on the food truck is what we have grown on the farm," Kendra says.
Black Brook offers a community support agriculture (CSA) subscription that provides consumers a weekly share of produce fresh from the farm. The CSA runs June to November and includes everything from spring onions to winter squashes.
You may have seen and met the Porters at the Skaneateles Farmers Market, where customers make a beeline for their bountiful and beautifully presented produce displays. Their specialties include fingerling potatoes, heirloom tomatoes and varieties of melons, mushrooms and corn that you don't normally find at the grocery store. They also supply produce for chef and restaurant clients, including The Krebs in Skaneateles and Belhurst Castle and the Red Dove Tavern, in Geneva.
Potatoes and Molasses takes its name from a catchy song of the same name from the Over the Garden Wall series on the Cartoon Network. The name is also a reflection of Kendra's Southern roots (she grew up in Florida) and her husband's British heritage (he is a wetland specialist who grew up in England).
Kendra Porter says the idea for the food truck came about partly because of the appeal of old-fashioned ice cream trucks, partly because they love to cook interesting things using their own produce and partly because Paul Porter has always wanted to have a food truck. They considered a mobile eatery with a focus on Cornish pasties — meat- and vegetable-filled handpies that are popular in England — but thought they might tire of preparing and cooking the same thing all the time.
The Porters look forward to meeting food truck fans across the region, and introducing their fresh baby greens and microgreens, salads, soups, baked potatoes with a variety of toppings, farm-style fries, sweet and savory pies, fresh juices and more to a wider audience.
"The food truck is a natural extension of what we already do,'' Kendra Porter says.
Potatoes and Molasses also came about because the Porters see their customers struggle with long work hours and other demands on their time, which leaves little time and energy to devote to cooking healthy food for their families. They hope to eventually offer prepared meals as a CSA add-on, but for now their focus is the food truck and getting it rolling this season.
Potatoes will play a large role on their mobile menu, because they are a crop that can be stored — and because they are a vegetable that everyone seems to love. Their baked potatoes will have some unusual gourmet toppings, including ramp butter, molasses butter and other compound butters. Another important feature of their menu, Kendra Porter says, will be to always have a menu offering or two for kids.
Their menu at the Lune Chocolat event included asparagus and red onion quiche (with rhubarb chutney and a spring salad dressed with strawberry vinaigrette); asparagus leek and potato soup; baked potatoes topped with a choice of chili con carne (made with the Porters' own pasture-raised beef) or their organically raised Berkshire smoked bacon, asparagus tips, shallots and molasses butter. For the kids, there was white cheddar macaroni and cheese with a side of fresh carrots. Even the beverages, like blackberry lemon soda, are homemade
The growing season is just getting started in Central New York and the Finger Lakes. Imagine what Potatoes and Molasses will cook up when, say, chard, peppers, heirloom tomatoes and eggplant are in season. Follow that food truck!
Most Saturdays this summer, you can find Potatoes and Molasses parked in a grassy spot at the intersection of Routes 5 and 20 and Route 318, near Montezuma Winery and the Cayuga Wine Trail and a couple miles from the village of Seneca Falls. The menu will change each week and the Porters will also sell produce from their farm. On Thursdays, 3 to 6 p.m., Black Brook Farm will take part in the Skaneateles Farmers Market at Austin Park.
Margaret McCormick is a freelance writer and editor in Syracuse. She blogs about food at eatfirst.typepad.com. Follow her on Twitter, connect on Facebook or email [email protected].
[fbcomments url="" width="100%" count="on"]