Food
Easy As Pie: This award-winning apple pie makes the perfect fall dessert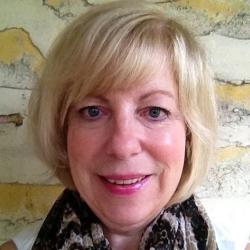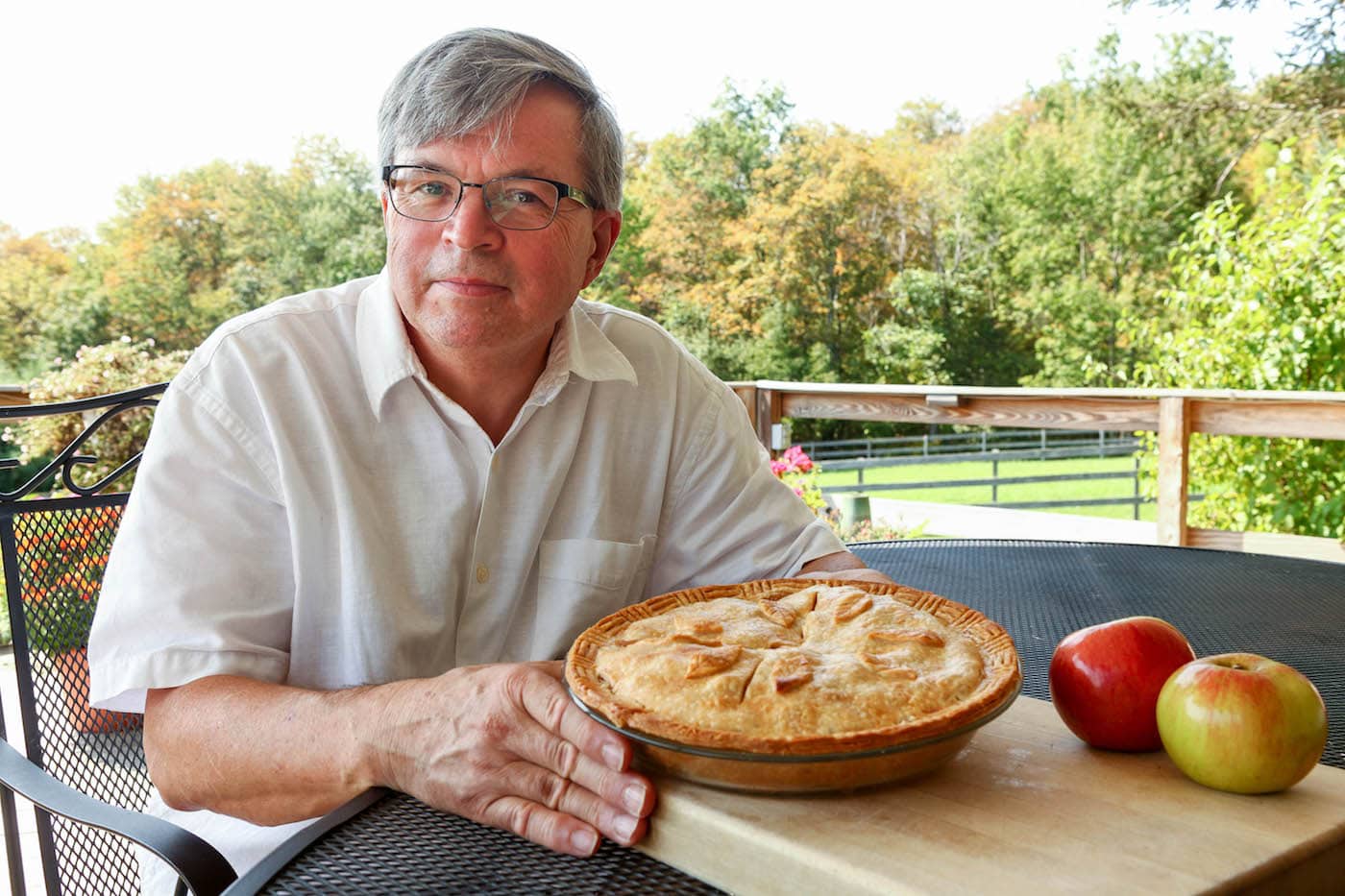 Dave Lenweaver's award-winning apple pie is dotted with dates and walnuts. The crust is based off of his grandmother's recipe.
Fall is in the air. This is the time of year people think about apple picking, apple cider, apple fritters and, of course, apple pie. Before long, Dave Lenweaver will put on his apron, roll up his sleeves and set to work making his famous apple pie. And when he does, he'll think about how the humble dessert changed his life.
Back in 2002, when Lenweaver and his wife owned and operated Lenweaver Advertising + Design, Dave decided to change careers and enroll at the Culinary Institute of America in Hyde Park to train to become a chef. Each year, the CIA encourages prospective students to enter their signature recipes in the All-American Apple Pie Recipe Contest.
After prodding from his admissions counselor, Lenweaver accepted the challenge. He turned to his grandmother's time-honored crust recipe and came up with a sweet-tart apple pie filling studded with dates and walnuts and fragrant with cinnamon, nutmeg and ginger.
His accompanying essay touched on how apple pie isn't as all-American as people may think: Cultures all over the world have some version of pie they're known for; the apple tree introduced to large parts of the United States by Johnny Appleseed arrived with European settlers and originated in Asia; the Medjool dates in his recipe come from the Middle East.
"The all-American apple pie is much more than that,'' Lenweaver says. "It's international, really. When you cook or bake, you're not in a vacuum. Food is something that brings people together.''
After a series of bake-offs and elimination rounds, Lenweaver's pie was named the winner of the CIA's fifth annual recipe contest. The prize gave Lenweaver a $25,000 scholarship to put toward his degree at CIA, which some students jokingly say stands for "Cash in Advance.''
"It was an emotional moment for me,'' Lenweaver recalls. "It brought me into an industry where I have met so many talented people. It really made a big difference in my life.''
Lenweaver, now 63, graduated from CIA in 2004 and since that time has gone on to work as a chef and food and beverage manager at several of Central New York's top restaurants, including the Sherwood Inn, Bellevue Country Club, Mirbeau Inn & Spa and Wildflowers restaurant at Turning Stone Resort Casino. He currently works at Moro's Table, Auburn, in the position of lead server.
In 2009, Lenweaver and his wife, Joanne, who is director of the WISE Women's Business Center in Syracuse, moved from Syracuse's Eastwood neighborhood to the countryside near Tully and established their "microfarm,'' called Clean Slate Farm. Dave Lenweaver grows a host of organic vegetables and herbs in tidy raised beds, raises chickens for fresh eggs and bees for honey, makes his own beer and kombucha, and "puts up" the seasonal bounty for the winter months. There's not much he doesn't do, food-wise. He also shares his kitchen adventures and do-it-yourself home improvement tips on a YouTube channel with more than 1,200 subscribers.
Along the way, the Lenweavers starting producing handmade, small-batch Clean Slate Farm products for sale: organic garlic, raw honey, blended balsamic vinegars, soothing hand cream. A new item in the product lineup is Matson Hill Spice Rub, for meat, fish and vegetables.
But back to the apple pie: Clean Slate Farm also offers the $25,000 Apple Pie Package, which is available at Metro Home Style in Syracuse; 20/East in Cazenovia; Bailiwick Market and Café in Elbridge; and the Farm Store at Palladino Farms in Pompey. The package contains sugar, flour, granulated lemon zest, cinnamon, nutmeg and ginger. Prepare (or purchase) a pie crust, peel and slice six large apples, add the contents of the package and some dates and walnuts (optional) and bam! You have a piece-of-cake version of Dave Lenweaver's famous apple pie.
Lenweaver also offers some tips for the perfect pie. Use a mix of chilled shortening and butter for the pastry and mix it just until it is coarse and crumbly in consistency, the size of small peas. The key to a flaky crust, Lenweaver says, is to not over-mix and over-handle the pastry. As for the apples, Lenweaver recommends a combination of sweet-tart baking apples, like Braeburn, Granny Smith, Gala and Cortlands.
For those who would like to make the pie completely from scratch, find the recipe on the Clean Slate Farm website.
[fbcomments url="" width="100%" count="on"]