Ronnie James Dio will receive the lifetime achievement award at the Syracuse Area Music Awards ceremony Thursday, March 6, and Friday, March 7.
During a long career, Dio succeeded Ozzy Osborne as lead singer of Black Sabbath in 1979. He left the band in 1982. Dio died of stomach cancer at age 67 on May 16, 2010. He and his bands sold more than 47 million records. The award is sponsored by the Syracuse New Times.
John Spillett will be honored as music educator. He was band director at Solvay High School, where he taught instrumental music for more than 30 years. He also mentored more than 30 student teachers from Syracuse University, Ithaca College and the State University College at Potsdam and helped develop the instrumental music program at Le Moyne College.
The Madisons will receive the Founder's Award. The vocal group performed together from 1963 to 1966.
The Hall of Fame inductees are the Homel-Alaniz Band, The Flashcubes, Art Legs Robbins, Gerber Music and The Tiffault Family.
The SAMMY Hall of Fame induction ceremony is Thursday, March 6, "Upstairs at The Dino," on Willow Street, in Syracuse. The SAMMY awards show will be 7 p.m. Friday, March 7, at the Palace Theatre.
Performing at the SAMMY Award Show will be the Mike McKay Band, the Brownskin Band, the Pale Green Stars, the Goonies and a reunion by the Flashcubes.
Tickets for the Hall of Fame induction" are $20 and can be purchased in advance by calling Debbie Foley at 315-247-1718 or email [email protected] Tickets for the SAMMY awards show are $20 and on sale at www.SyracuseAreaMusic.com.
Nominees in 11 recorded music categories include:
Alternative: Hobo Graffiti; Trent Park; 4 point 0; and Our Friends Band.
Americana: The Ruddy Well Band; Pale Green Stars; Greg Hoover; Loren Barrigar and Mark Mazengarb; and Kayleigh Goldsworthy.
Blues: Funky Blu Roots; Double Barrel Blues Band; Tim Herron; Mark Doyle and the Maniacs – Pushin'; and Mark Doyle and the Maniacs – Live and Burnin'.
Country: The Easy Ramblers; Mick Fury & Midnight Moonshine; Nick Piccininni; Just Joe; and The Fulton Chain Gang.
Hip Hop/Rap: Oxburg; Mafiosa; Jefell; Tall Bucks; and Powder Jay & Blaze-A-Lot.
Jazz: Jesse Collins Quartet.
Metal/Hardcore: Era; and One Last Shot.
Other: Duo L'Adour; The Fat Peace; Markita Collins; Mike Powell; and Joanne Shenandoah.
Pop: Jess Novak; Kill the Lites; April Sun; Sir Magnus; and Joe Lorenz.
R&B: Erika Lovette; and The Blacklites.
Rock: The Gunrunners; Elephant Mountain; Safe; and Gregg Yeti & The Best Lights.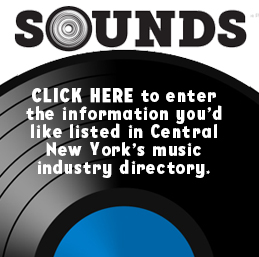 [fbcomments url="" width="100%" count="on"]