Everything usually gets bunched up as the movie year comes to a close, and 2014 is no different. Family-friendly flicks, which have been in short supply for much of the year, are coming out in full force to greet kids getting out of school. And there is plenty of Oscar bait in the pipeline, as studios wait until the final weeks to push out features that could have award-winning potential.
What follows is what Salt City moviegoers will likely see at the multiplexes, although some will have limited year-end runs to qualify for awards consideration, followed by nationwide rollouts in early 2015.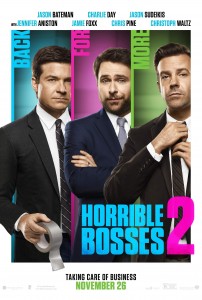 Horrible Bosses 2. Reuniting the cast of the 2011 summer box-office hit was a no-brainer, as returnees Jason Bateman, Charlie Day and Jason Sudeikis amusingly square off against new-to-the-franchise nasties played by Chris Pine and Django Unchained's Christoph Waltz. Jennifer Aniston, Jamie Foxx and Kevin Spacey are also shoehorned into the raunchy shenanigans. (Wednesday, Nov 26).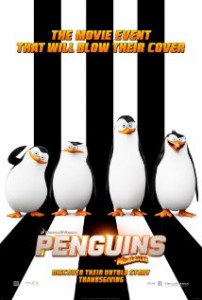 Penguins of Madagascar. The second spinoff from the Madagascar mothership (the first was a TV series), this 3-D cartoon feature offers unlikely vocal talents including John Malkovich, Benedict Cumberbatch and director Werner Herzog behind the microphone. Expect lots of matinee business from the small-fry demographic. (Wednesday, Nov 26).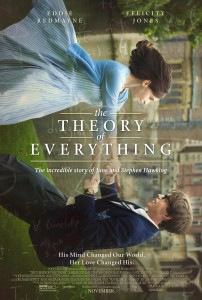 The Theory of Everything. Most people attach the name of brilliant physicist Stephen Hawking to a wheelchair-bound genius afflicted with Lou Gehrig's disease. Yet director James Marsh's biography concentrates on Hawking's early days, notably his romantic courtship of his wife Jane. Eddie Redmayne and Felicity Jones portray the daunting lead roles in this art-house item that has plenty of award aspirations. (Wednesday, Nov 26).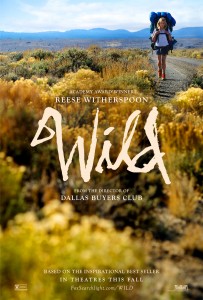 Wild. Reese Witherspoon ably fills the shoes of author Cheryl Strayed, whose first-person account of her 1,100-mile backpacking odyssey across the Pacific Crest Trail became a bestselling memoir. Director Jean-Marc Vallee's follow-up to Dallas Buyers Club should be an equally gritty biopic, especially given Strayed's detours into debauchery and drugs. (Limited, Dec. 3)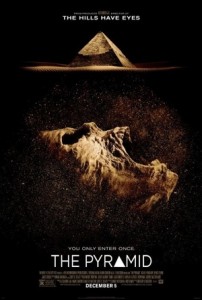 The Pyramid. Archeologists in Egypt discover some horrific elements while navigating an ancient pyramid's mummy-filled maze in this terror flick that 20th Century Fox acquired for release last summer. Creature features like this quickly flame out at the box office after everyone comes during opening weekend. Yet director Gregory Levasseur has maintained a commendably creepy resume that includes credited work on High Tension, the remake of The Hills Have Eyes and the campy delirium of Piranha 3-D. (Dec. 5)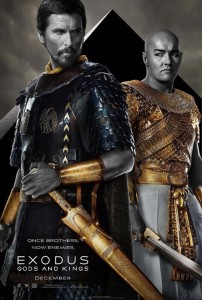 Exodus: Gods and Kings. Director Ridley Scott tackles the Good Book for this action yarn starring Christian Bale as Moses, with impressive special effects such as the parting of the Red Sea that should delight the 3-D specs crowd. The faith-based demographic will come out in droves, anyway. Scott, who turns 77 on Sunday, Nov. 30, is reportedly prepping a sequel to his elegant 2012 sci-fi jawdropper Prometheus. (Dec. 12)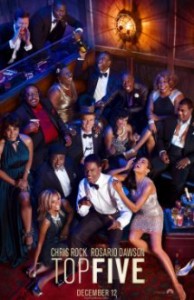 Top Five. Triple-threat auteur Chris Rock writes, directs and stars in this reality-TV spoof concerning the upcoming televised wedding day of an actor (Rock) and a media diva (Gabrielle Union). Paramount grabbed this comedy for $12.5 million after it screened at September's Toronto International Film Festival, then had the confidence to slot it during the busy holiday season. (Dec. 12)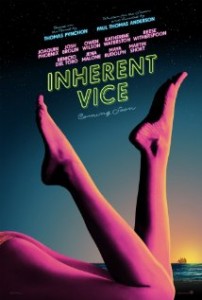 Inherent Vice. Writer-director Paul Thomas Anderson hasn't filmed very many movies but what's there is pretty impressive: Boogie Nights, Magnolia, There Will Be Blood. Anderson's adaptation of a Thomas Pynchon novel casts Joaquin Phoenix as a private eye observing the sleazier streets of Los Angeles, along with fellow players Josh Brolin, Reese Witherspoon and Martin Short. (Limited, Dec. 12)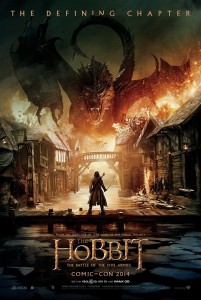 The Hobbit: The Battle of the Five Armies. The finale of director Peter Jackson's second Tolkien triptych may lack the emotional resonance of his Lord of the Rings epics, yet his gifts as a seasoned cinematic storyteller are still in ample evidence. Few other moviemakers can juggle complicated plot demands and special-effects 3-D wizardry and make it all look like streamlined simplicity. Horror king Christopher Lee, 92, returns as Saruman, providing another Rings link. (Dec. 17)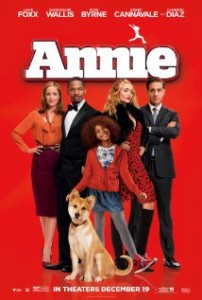 Annie. Director John Huston tried his hand at guiding a big-screen movie adaptation of the hit musical in 1982; now it's in the hands of Will Gluck, who helmed the funny teen comedy Easy A (2011). For this update, the Beasts of the Southern Wild child star Quvenzhane Wallis dons the red wig to play the indomitable moppet, while Jamie Foxx plays a father figure who is not Daddy Warbucks. For some strange reason, several new songs have been added to the original score by Charles Strouse and Martin Charmin. (Dec. 19)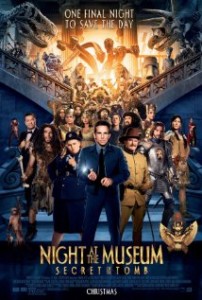 Night of the Museum: Secret of the Tomb. The finale to the lucrative family-friendly series offers more comic antics from lead Ben Stiller and supporting players Owen Wilson, Ben Kingsley, Ricky Gervais, Dick Van Dyke and more. Alas, it's also Mickey Rooney's cinematic curtain call, as well as one of Robin Williams' final flicks. (Dec. 19)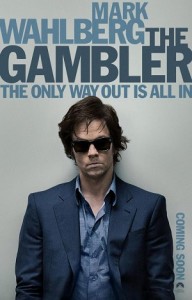 The Gambler. In what sounds like an acting stretch, Mark Wahlberg plays a college professor with a gambling jones in this crime drama. Yet James Caan handled the same role in a now-forgotten 1974 feature, and earned some of the best plaudits of his career. (Limited, Dec. 19)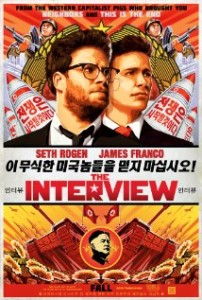 The Interview. Probably the season's most ludicrous high-concept plot features Seth Rogen and James Franco as tabloid journalists who are cajoled by the CIA to bump off Kim Jong-Un. North Korean officials are reportedly not very amused by the plot, but didn't they already see Pineapple Express? (Dec. 25)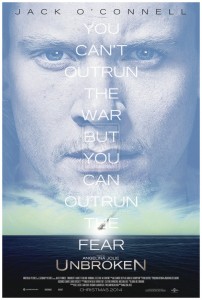 Unbroken. With Angelina Jolie as director and Joel and Ethan Coen among the credited screenwriters, this fact-based World War II tale is already an attention-grabber. Jack O'Connell plays Olympic track star Louis Zamperini, who endured prisoner-of-war incarceration in several Japanese internment camps. (Dec. 25)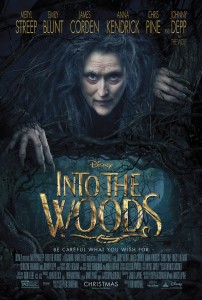 Into the Woods. James Lapine and Stephen Sondheim's 1987 Broadway musical threw various fairy-tale characters into a blender for ironic results. The movie adaptation from Walt Disney Studios features Meryl Streep, Johnny Depp and many more in what should be a dark and delicious version, especially since Disney already enjoyed impressive box office returns with its occasionally grim Maleficent. (Dec. 25)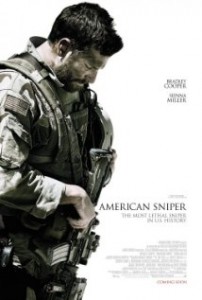 American Sniper. Bradley Cooper plays real-life Navy SEAL sniper Chris Kyle in the new movie from director Clint Eastwood, not to mention the 84-year-old auteur's second 2014 flick after Jersey Boys. Steven Spielberg was originally slated to direct, but he often deliberates longer than Congress regarding his next project, so he dropped out and Eastwood enlisted. It could play like Sergeant York, albeit with a sobering conclusion. (Limited, Dec. 25; wide release, Jan. 16)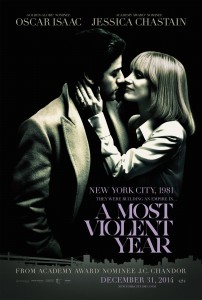 A Most Violent Year. Writer-director J.C. Chandor (Margin Call) offers a detailed saga about a Manhattan oil supplier (Oscar Isaac) involved with corporate crime and corruption during the winter of 1981. Distributor A24 Films is hoping that buzz from this well-acted yarn will lead to Oscar nominations aplenty. (Limited, Dec. 31)

[fbcomments url="" width="100%" count="on"]