Last December I joined "The Tablet Club" when I bought a never-used first generation iPad mini off my accountant's son's father and mother for a fraction of what it would have cost in the store.  I love it!  It's like I've upgraded my smartphone without buying a new laptop.  I can watch Netflix in bed without worrying about the residual effects of long-term eyesight problems, I can watch my Facebook notifications pop up on either side of my monitor at work, and I can even take it to meetings and look up stuff people are talking about, email them about it, and take notes without looking like I'm just texting my friends.
It's awesome!
I also bought the LifeProof case so I can throw it into oncoming traffic just for fun.
Given my new enthusiasm for the device, I thought I'd take a quick look at all the major tablets out there and their pros and cons.
Apple's iPad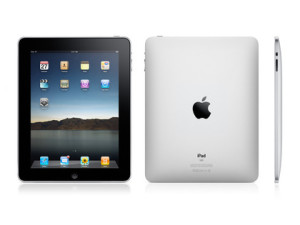 It's hard to keep track of all of them now.  There's the iPad, the mini, the Air, and 2, 4, 5 – they skip numbers – it's a marketing trick, keeping us all on our toes, I guess.  You can look up the different latest and greatest on Apple's website: the choices are very clear: the one with the most features, the biggest  number next to speed and memory and all that which has the biggest price tag and is therefore the best.  What's a retina display anyway?  Anybody?  (Okay, that was a rhetorical question to get you to read about it. Pretty cool, actually.)
Pros: the best tech out there (they are like the BMWs of computers).
Cons: it probably costs about as much as a BMW.
Kindle Fire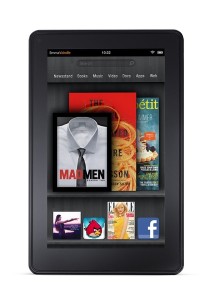 Amazon made it, so we already know it was to buy books from them.  They one-upped themselves since the last Kindle and added color so you could watch movies you bought on Amazon and basically copy-cat the iPad.  Cool name, if you're a pyro.
Pros: It's cheaper than the iPad.
Cons: It's also smaller and less capable: a knock-off in my opinion.
Windows 8 Tablet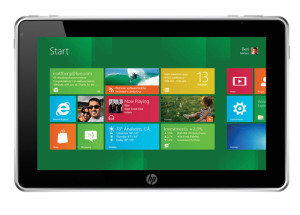 Anyone who has to compare themselves to the iPad in all their commercials has some serious Napoleon complex issues.  However, their Surface "snap" Movement commercial showed their marketing people knew how to hire people that could dance.  That's about it.  (I would really like to see the outtakes of how many tablets were destroyed during filming.  Now that would be some funny —-.)
Pros: It has Office.  And a keyboard that snaps on and is great for quiet moments in the library.
Cons: Rumor has it, Apple is getting Office apps soon.  If I wanted a keyboard, I would have bought a laptop.  #burned
Nexus 7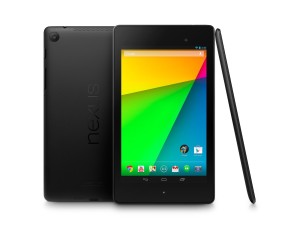 Google's new thing.  About as awesome as Google+.  Something Google employees buy because iPads are illegal on campus.  Their commercial is cool ("Way to go kid!"), but doesn't set them apart.  Good job.
Pros: What pros?
Cons: Because I want to look like I'm holding a giant phone up to my head. #awesome
Samsung Galaxy Pro
Yet another "I can do better than you" ad series with actors and a script about as believable as excited swimsuit salespeople in Antarctica, which only leaves me thinking, "Passive aggressive anyone?"
How about the Apple commercial with Robin Williams' soliloquy from Dead Poets' Society?  There is nothing grander.
Did I just compare tech by their commercials?  Yes I did.  "The apple doth not fall far from the tree."  One captures an essence; the others are piggybacking it with their own psychological problems.
Pros: Just stop talking.
The Nook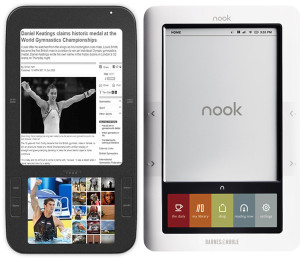 Is this really a tablet?  Okay, it's more of a reader, but they also went color, like Kindle, so they could add some apps and pretend to be a tablet.  It's Barnes and Noble's way of not going out of business.
Pros: It's got that reader type and backdrop so you don't strain your eyes looking at a bright screen.
Cons: Nothing will ever replace reading a real smells-like-a-book book.
Are there more tablets?  Yes.  Do I care?  No.
In Other News 
It's also my job to bring you some sort of "tech updates" on a semi-regular basis, so here goes:
Facebook buys Oculus Rift – apparently the best virtual reality company on the market, for just $2 billion dollars.  This pisses off both Facebook users ("WTF is going to happen?") and gamers, since Oculus was something of The Matrix's Neo to the gaming world.  He will really have some breaking out to do now.  We can only expect weird things from Facebook in the next few years.  Maybe virtual chat rooms with tea and crumpets?  I really hope not.
An Italian company called Valcucine (which translated means "Don't put your linguine in my cuchini.") is introducing a modern kitchen design made with 100% recycled material that can also be dismantled and 80% reused for someone else's bathroom.  Or is it the other way around?  They are exhibiting on April 12-13 during Milan Design Week. Will public bathrooms be provided?
Buzz Williams enters Virginia Tech to Metallica's "Enter Sandman" (I'm not making this up) as the new men's basketball coach.  Apparently they needed one.  Are they still in the tournament?  As you can see, I don't really care.  This was "Tech" news, so it counts.
Good night everyone.  Don't drink "5 Hour Energy."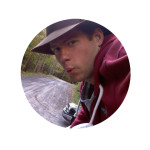 A former Internet Marketing Manager, Joe Cunningham is a screenwriter, playwright and all-around adventurer.  He blogs for Kinani Blue, charms Google at Terakeet and enjoys running through the city.  You can follow him on Twitter at @IndianaJoe77 or he can be reached at [email protected].
[fbcomments url="" width="100%" count="on"]