Rome's Capitol Theatre is in the process of morphing into a big-time arts center, as long-term expansion plans include the additions of two boutique art-house venues with digital projection capabilities, a café and a black-box theater space. But that's the future: This weekend the theater happily retreats to the past for Capitolfest, the annual summertime blowout of obscure flicks from the silent and early sound eras.
The 12th edition at the bijou, 220 W. Dominick St., runs full steam ahead for three days, with 17 features, more than a dozen short subjects, and unusual clips and trailers. With two exceptions, all will be shown in 35mm prints.
Last year's fest saluted the career of Carole Lombard, so this year her former hubby William Powell gets the star treatment via a quintet of features, with an emphasis more on his screen rarities, although his debonair persona was always there. These buried treasures explain why film fans from around the country claim that there's no place like Rome for summertime cinema. Aside from the Empire State, Capitol executive director Art Pierce says that this year's festival attendees hail from 20 states plus two Canadian provinces.
The 1,700-seat Capitol opened on Dec. 10, 1928, and has still retained its art-deco flavor. The 1950s-era carbon-arc, variable-speed film projectors will handle the weekend's diversions, along with a three-manual, 10-rank Moller pipe organ to provide the silents with live musical accompaniment.
Aside from the movies, there will be some celebrity sightings. Author Roger Bryant will make appearances throughout the weekend with copies of his book William Powell: The Life and Films. James Cozart, quality control officer for the Library of Congress, will also be on hand to introduce a flick or two.
Capitolfest 12's three-day, seven-program festival begins with roughly nine hours of flicks on Friday, Aug. 8 The first session, 11:30 a.m. to 5 p.m., kicks off with the 1922 silent horse opera Partners of the Sunset, with long-forgotten stars Robert Fraser and Allene Ray. The western will feature organ accompaniment by Dr. Philip C. Carli. Next comes the 1930 Paramount action offering Derelict (12:55 p.m.), with burly George Bancroft and William "Stage" Boyd as seafaring squabblers.
A trio of 1933 short subjects (2:30 p.m.) includes an edition of MGM's Hearst-Metronome News from September, Warner-Vitaphone's Musical Journeys offers a Pacific Ocean travelogue, and Sing with the Street Singer presents then-popular crooner Arthur Tracy in full flower. The afternoon winds down with the 1933 Universal comedy Horse Play (3:15 p.m.), which teams Capitolfest favorite Slim Summerville with raucous Andy Devine.
Friday's evening program, 6:30 to 11:30 p.m., has Bernie Anderson on the keyboards for two silents, starting with the 1926 short Marvels of Motion, which demonstrates the visual wonders of slow motion and trick photography. Cuban revolutionaries during 1850 provide the subject matter for First National's 1923 historical drama The Bright Shawl (6:40 p.m.), which presents the first Capitolfest appearance of William Powell in a salad-days supporting turn as a Spanish captain. Leading the cast are Richard Barthelmess (who also served as a co-producer) and Dorothy Gish, plus Edward G. Robinson can be glimpsed on the fringes, too. Powell biographer Roger Bryant will introduce the movie.
Powell returns in the main role of a glib gigolo for the 1931 soundie Ladies' Man (8:10 p.m.). His final movie with Paramount pairs him with Kay Francis and his future missus Carole Lombard.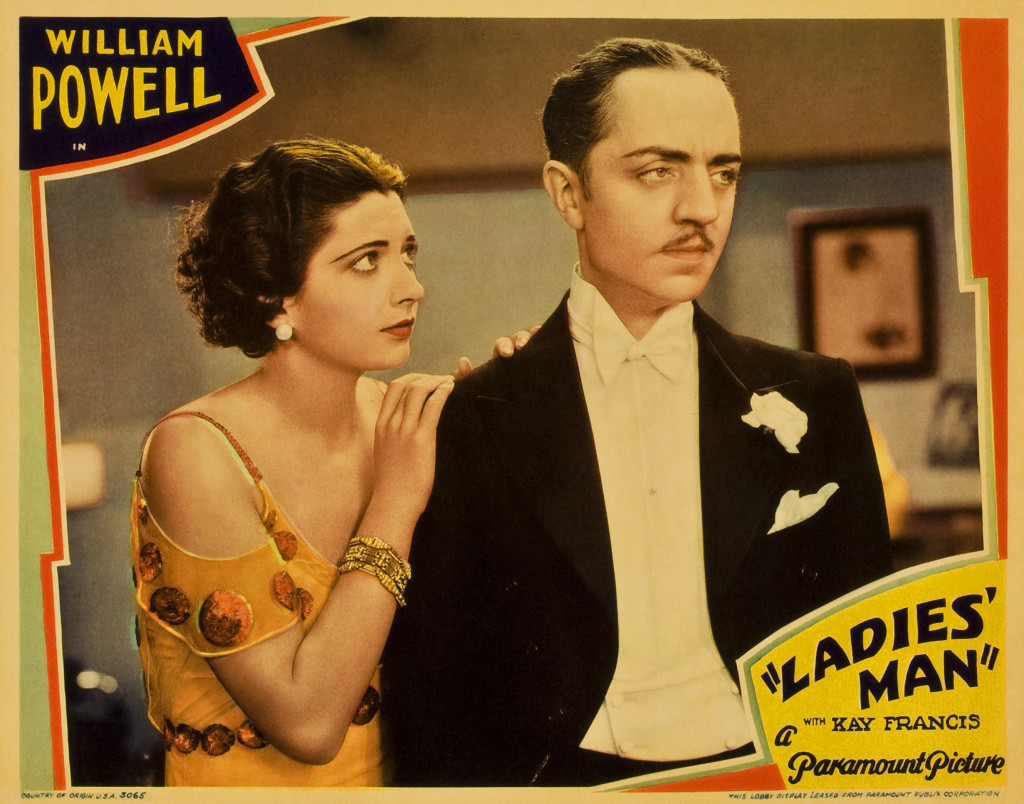 The evening concludes with Capitolfest's traditional screening of a film that is popular among cinema fans and easily available to see on movie channels and home video, although 35mm archival showings are extremely rare around this neck of the woods. Producer Samuel Goldwyn's lavish 1933 musical comedy classic Roman Scandals (9:35 p.m.) is a toga party for endearing star Eddie Cantor, with bit player Lucille Ball as one of the curvaceous Goldwyn Girls. Introducing the feature will be Syracuse Cinephile Society president Gerry Orlando, an unabashed Cantor admirer.
Starting the morning lineup on Saturday, Aug. 9, 9:30 a.m. to 1 p.m., will be The Czar of Broadway, Universal's 1930 drama with Betty Compson and John Wray in a thinly veiled version of the rise and fall of Manhattan racketeer Arnold Rothstein. Next is a digital presentation of the 1931 short Fashion News (11:20 a.m.), a style-conscious one-reeler that was originally presented in the soon-to-be-abandoned Multicolor process.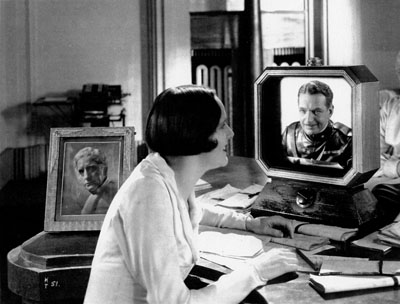 Then it's back to 35mm for a new restoration print of The Sultan's Jester (11:30 a.m.), a one-reel Vitaphone Varieties specialty in Technicolor from 1930 that features former Metropolitan Opera warbler Edward Lankow. Capping the session is the Library of Congress restoration of High Treason (11:45 a.m.), the 1929 British science-fiction thriller that was the first all-talkie filmed in England (Alfred Hitchcock's Blackmail was released first, however), although it was also released as a silent feature.
Saturday's afternoon session, 2:15 to 6 p.m., begins with two star-gazing shorts. A 1927 silent edition of Columbia's long-running Screen Snapshots features behind-the-scenes clips of Mary Astor, William Demarest, Polly Moran and many others, while the 1920 Ince Studio Tour offers movie mogul Thomas H. Ince prowling about his 14-acre back lot, where director Wesley Ruggles and long-gone actors such as Hobart Bosworth and Florence Vidor are seen at work. Both are followed by the 1921 Paramount silent feature Morals (2:50 p.m.), which offers May McAvoy on the lam from a Turkish harem. Dr. Philip C. Carli again graces the organ keyboards for these silents.
Perennial radio announcer Harry Von Zell takes the lead in the 1947 slapstick short Meet Mr. Mischief (4:25 p.m.), with stalwart Columbia contract players Christine McIntyre, Vernon Dent and Emil Sitka also on the sidelines. The program ends with the 1932 Universal boxing comedy Steady Company (4:50 p.m.), with Norman Foster donning the gloves, supported by June Clyde, Henry Armetta and Capitolfest fave ZaSu Pitts.
The evening's program, 8 o 11:30 p.m., commences with Avery Tunningley handling the organ honors for two silent entries. In a case of truth in advertising, Round About Chicago offers a three-reel tour of the Windy City circa 1929, which includes actual footage of the Graf Zeppelin during the German aircraft carrier's worldwide trip. Then William Powell returns for the 1928 Paramount drama Forgotten Faces (8:30 p.m.), flanked by Clive Brook and hotsy Olga Baclanova
Previous Capitolfests have screened industrial films, which were created and shown by manufacturers to their employees and potential customers. This year's digital presentation of Teapot Town (10:10 p.m.) provides a unique treat, as this 1938 animated short subject was produced by the International Tea Growers Association. Don't expect this oddity to resurface in heavy rotation on cable's Cartoon Network.
The evening ends with some subject matter that won't be everyone's cup of tea: a 35mm screening of the 1933 Universal drama Laughter in Hell (10:20 p.m.), a potent pre-Code prison drama with Pat O'Brien as a hoosegow hard-timer at odds with a hang-em-high warden. Presumed lost for decades, the often brutal movie was restored in 2012.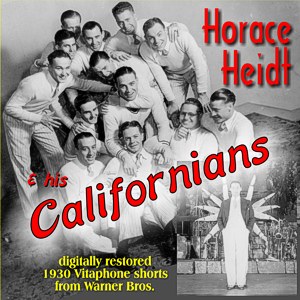 The morning segment on Sunday, Aug. 10, 9:30 a.m. to 12:45 p.m., commences with the 1929 Vitaphone musical short Horace Heidt and His Californians, as the bandleader performs old-school songs such as "Tiger Rag" in this 10-minute short. That's followed by Paramount's 1933 Cradle Song (9:40 a.m.), a sensitive drama about a Dominican sisterhood starring German actress Dorothea Wieck in her first English-language film. The program ends with 1933's My Weakness (11:20 a.m.), a Pygmalion-styled entry from 20th Century Fox that pairs Lew Ayres with Lilian Harvey, another German star making her American debut.
The final Sunday program, running 1:45 to 6 p.m., kicks off with two William Powell entries from his fertile Paramount period. The 1929 musical Pointed Heels features a restoration of its original Technicolor sequences that were omitted from the long-ago black-and-white TV prints. That's followed by 1930's Shadow of the Law (2:50 p.m.), a drama that puts innocent man Powell into chain-gang hell, guided by the prolific director Louis Gasnier (Reefer Madness).
At 4:15 p.m. film collector Jack Theakston presents his annual esoteric grab bag of clips, trailers and more, which this year includes a short starring W.C. Fields. And Dr. Philip C. Carli returns to the keyboards for the 1928 Fox silent comedy Sharp Shooters (5 p.m.), featuring hunky George O'Brien as a swabby who dallies with two fillies, neither of which want to let him go. After this whirlwind weekend, Capitolfest fans will find it tough to let go, too.
Capitolfest 12's three-day weekend pass fetches $60 for adults, $37 for children 12 and under, while a Saturday-Sunday pass is $55 for elders, $27 for small fry. Single-day passes run $29 adults, $16 kids, while separate sessions are $16 adults, $9 children.
For information, call 337-6453 or visit www.romecapitol.com.

[fbcomments url="" width="100%" count="on"]