Imagine banging out soups, grilled sandwiches, breakfast burritos, biscotti, muffins, monkey bread, cookies and more — for dozens of customers, on a daily basis — with an oven and a stove designed for residential rather than restaurant use.
Oh – and the stove has just three working burners. Make that two burners if you're working with oversized restaurant pans.
That was Laura Hahn's reality. Hahn, the kitchen manager at Cafe at 407 in Liverpool, joined the cafe team two years ago, cooked almost daily in its small kitchen and dreamed about an upgrade. Her wish came true several weeks ago, when Cafe at 407 closed for a week for a complete kitchen makeover and a more subtle re-do of the dining area.
Now Hahn has a bigger space and shiny new appliances. On a quick tour of the kitchen on a recent weekday morning, she showed off her six-burner stove, 36-inch griddle, convection/conventional ovens and overhead broiler. To say she loves the new kitchen is an understatement.
"I can fit three large sheet pans in the oven," Hahn says. "If I need to, I can put a cake and a chicken in the oven at the same time. Now we have the oven space to bake everything in the morning instead of the night before."
The cafe has hired a new baker, who has expanded the dessert offerings to include fruit tarts, macaroons and doughnuts.
"We're hoping to become a baked goods destination," Hahn says.
Cafe at 407 opened in 2009 as a way to provide a funding stream for Ophelia's Place, a non-profit organization dedicated to providing resources and educating the community about eating disorders, disordered eating and body dissatisfaction.
With its comfortable coffeehouse vibe and menu of delicious breakfast and lunch items, the cafe drew an immediate and loyal following.
Ophelia's Place Founder Mary Ellen Clausen is pleased with the renovation and excited about the new direction it will allow Cafe at 407 to take. Funding for the work was made possible by grants from the Welch Allyn Foundation, the Reisman Foundation and the Hilda and Preston Davis Foundation.
"The new kitchen is beyond beautiful and I'm not sure what blew me away more — the kitchen or the incredible workers that didn't stop until the project was completed," Clausen says. "I have so much gratitude for the determination of all that were involved. A shiny new commercial kitchen allows us to expand our reach . . . and grow this beautiful community of supporters of Ophelia's Place."
The front of the house now features a long bar with stools along the front windows and new tables with wooden tops built by the designers at Cab Fab in downtown Syracuse. Some customers miss the funky, mismatched tables and chairs that made the cafe homey. But tables that are uniform in size allow the staff to more efficiently move them around on band nights and set them up for special events, like "Slow Supper Sundays," supper clubs and "dinnersations," Clausen says.
The cafe menu has been revamped slightly to include more of a focus on local purveyors. A board near the coffee bar spotlights the growing list of local partners, including Hartwood Farm, Main Street Farms, Russo Produce, DiLauro's Bakery, the Community Growth Garden, Ascioti's Meat Market, Forty Weight Coffee Roasters, Finger Lakes Coffee Roasters and others.
And a new menu board (an old window re-purposed by Hahn) spotlights seasonal-local specials. The week of the cafe's re-opening, those included blueberry and cornbread panzanella (a Tuscan-style salad made with bread) and a blueberry and brie grilled cheese sandwich, with homemade blueberry jam, on focaccia bread. The blueberries came from down the road, at Abbott Farms, in Baldwinsville.
Cafe at 407 is at 407 Tulip St., in the village of Liverpool. The cafe is open seven days a week for breakfast, lunch and supper, and catering is available. Information: 451-5855; http://www.cafeat407.org 
***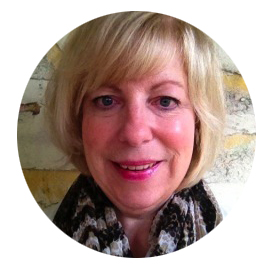 Margaret McCormick blogs about food at http://eatfirst.typepad.com. Follow her on Twitter at @mmccormickcny. Email her at [email protected].
[fbcomments url="" width="100%" count="on"]