Man does not live by beef alone. Especially when that man is Jeff Ballard.
Ballard is the owner of Ballard's Gourmet Jerky and More, in Cicero. He wants Central New Yorkers to broaden their meat repertoire and try something different. How about some antelope, alligator, bison, elk, kangaroo, camel, lamb, ostrich, venison or wild boar? Ballard offers these exotic meats at his shop and grills exotic burgers on Thursday and Fridays. Not so adventurous? You'll also find beef and bacon burgers, sausage, pepper and onion sandwiches and kielbasa and kraut sandwiches. Italian sausage, kielbasa and linguica (Portuguese sausage) are made in-house.
Ballard says his favorite exotic meat is ostrich, a red meat he describes as very lean and high in protein. "The most popular is wild boar," he adds. "It has a nutty and earthy taste to them as their diet is nuts, berries and roots."
Ballard's jerky is homemade, too, using lean cuts of top round, spices mixed by hand, very little salt and no preservatives. "We season our jerky so you can still taste the meat that you are eating," Ballard says.  It's a good grab-and-go snack for campers, hikers, bikers and other outdoor enthusiasts because it needs no refrigeration or special storage.
Ballard's also offers a selection of spices, spice rubs, barbecue sauces, hot sauces, marinades, maple products and more.
Not in the mood for an exotic burger on a Thursday or Friday? You might find mako shark or alligator chowder as a soup special — or chili with wild boar linguica.
Ballard's Gourmet Jerky and More is at 8120 Brewerton Road (Route 11), Cicero. The store is open daily. For hours, call 699-1958 or visit their FACEBOOK PAGE
Ballard's also has a stand on Saturdays at the CNY Regional Market (F Shed). The market is open 7 a.m. to 2 p.m.
Quick Take
The Chicken Bandit, a new food truck operated by Cindy Baker (former owner of McShane's Restaurant) and Dennis Souva, has secured a spot to roost in downtown Syracuse. Look for it weekdays, starting May 19, at 300 W. Washington St., near Franklin Street. The Chicken Bandit will also make an appearance May 18 at the Lysander Spring Market Festravaganza, sponsored by the Greater Baldwinsville Community Farmers Market. Information: 569-1336, 278-3536 and https://www.facebook.com/chickenbandit1.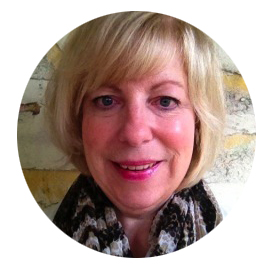 Margaret McCormick blogs about food at http://eatfirst.typepad.com. Follow her on Twitter at @mmccormickcny. Email her at [email protected].
[fbcomments url="" width="100%" count="on"]