The location of Bull and Bear Roadhouse in the borderline silent Carrier Circle area comes at both an advantage and a disadvantage. Where the downside is being away from everything in the bulk of Syracuse, its attempts to stand out as a wallflower in the scene. It's the wannabe hole-in-the-wall that reveals itself to be impeccably decent and proper, but fitting enough to hold intimate shows of bands and solo performers.
It's the ideal place outside of an Irish pub that can get the patrons singing and the window panes shaking. The small corner stage would be perfect for Jerry Lee Lewis to jump on the keys of his piano and shout into the microphone. I'm comfortable saying that, and I've only been to this venue once.
So has The Action!, Central New York's versatile rock band that focuses heavily on punk and ska, but without limiting themselves.
Craig Chamberlain, drummer for The Action!, took the microphone for leading a rendition of Cake's "The Distance" — a personal teenage kickoff anthem that dates back to 1996. The Syracuse/Camillus-based third-wave-ska-and-beyond band often covers the tune, which delivers a wallop to any doubters in the audience who originally thought they were not going to have fun.
And then trumpeter Chris Nolan accidentally broke a glass, the band broke out into their rendition of Herb Alpert & the Tijuana Brass' "Spanish Flea" as the crew of BBR cleaned up the issue.
As this venue has the potential to essentially, maybe, turn a nobody into a somebody, it's a place to continue and build a reputation in the music scene. For The Action!, well, they've been building up their reputation since they've attended West Genesee High School.
WATCH: The Action! from SubCat Studios on Vimeo.
The two-time SAMMY Award recipients (People's Choice and Best Alternative/Metal Band) are continuing their musical prowess and defining themselves as a band years later. Mike Gibson, guitarist and lead singer, said that it's the friendships within The Action!'s roster propels and keeps the band's momentum going. "It's rare to see bands with the original lineup continue 16 years," he said. Although two members had parted ways, the remaining five continue to play together.
The band started out as Skatos — a Greek word meaning "shit" — which was constructed of seven members from the Wildcat band wing. Adam Carkey remains on bass guitar, and Dan King still totes his trombone. The college years hit, and with it came the frustration of not being able to continually perform and write new music. Essentially, the band took gigs when they could; they played simply to play. " We weren't playing new songs," said Gibson, "and we weren't getting any better."
After his tenure at SUNY Oneonta, Gibson and the gang re-collaborated. "It was always worth the effort," he assured. They've experiences bumps along the way, but they check egos at the door. "We're all really close friends," he said. The friendship helps alleviate stress and arguments should they arise.
Presently, all of the guys are balancing work and married life with or without kids to get together and play more shows in and out of the Syracuse area. Oh, this is on top of recording new material.
"We're in the studio now." Gibson's excitement shone through his words. "We're recording little-by-little each year." This year The Action! plans to release two new efforts: a vinyl EP and another studio album, which we can anticipate by the end of the year. The new album will include crowd favorites "Never Been to Boston" and "I'm Going to Beat Up Your Boyfriend."
"Boston" is distinctive in its catchy, sing-a-long chorus that can easily be compared to The Bouncing Soul's "Ole," which features the overly popular and often (drunkenly) abused futbol chant.
By summer, the 7″ vinyl will be released through L.R.S. Records, and it will feature four songs — four instrumentals. This is something the band has never done before, adding to the uniqueness The Action! strives for. The record will feature new music, including "P.T.O." (as in "Paid Time Off") and a track called "Pocket full of Bees." The singer/songwriter laughed while talking about his list of ideas for songs. The band members will get ideas from audiences for song titles, but they enjoy trying to make each other laugh while on stage. "I was going through the list of possible songs, and 'Pocket Full of Bees' was there." The rest is history.
The versatility of the band is what makes them unique — not alternative. I use the word alternative loosely, because I feel that it's a cop-out distinction for an indecisive mind. It should have been buried with Cobain back in the 90s. "Alternative" welcomes and associates with too many genres for bands that want to be something, but then the band states they are going against the grain when they clearly are not. It's as if I was saying I am going to make a left turn when in the middle of completing a right turn.
The Action!'s decision to play originals and covers is purposeful. They want to branch out and incorporate jazz and soul and metal and hardcore and so on. Their cover list says it all. During the show, they broke out into Ricky Martin's "Livin' La Vida Loca." Gibson pointed out that the bartender's were going to put a word in to never invite the band back again. The bartender, however, gave them a thumbs up for approval.
"We like to switch it up," Gibson explained. "We want audiences to turn their heads." He said they are unafraid to play a metal song followed by a Lady Gaga song, and then throw in a waltz.
Yes. A waltz. They played "Amy" to test the waters at their first Bull and Bear Roadhouse appearance Saturday night. Gibson said it was the only song he could think of in the band's catalog that is in 3/4 time. The drunk couple was clearly thrown off as well; their attempting to waltz, a side-by-side and back-and-forth movement was 1-2 instead of 1-2-3. But it's OK. I'll subdue my perfectionist side and let that one slide.
"Amy" was written to Levon Helm's daughter after he passed away. Gibson had an affinity for The Band in college, and that love grew as the days passed. "We (The Action!) are similar to the group in the sense that we try to incorporate many genres into our work as we can," he said. They are known to play "The Weight," "W.S. Walcott Medicine Show," and "Ophelia."
The latter cover is a hard-to-top favorite of mine. The brass work of Nolan and King are continually consistent and poignant.
Gibson and other band members have gone to the intimate Midnight Ramble Sessions at the late drummer's home in Woodstock. He even went to the Helm's open wake. It hit hard, because he felt close to the musician from the more humanistic and down-to-earth persona that Helm displayed. "Amy" was an open letter to the rock star drummer's daughter, to explain an fan's perspective of the musician with words of sympathy, and she ended up hearing about the song through the internet grapevine. She expressed her gratitude.
And I'm grateful for their efforts in the Syracuse music scene. There are only so many 80s-based cover bands and acoustic solo artists that play the same set list routinely. There are only so many times I can hear an acoustic cover of The Outfield's "Your Love" before going John Blutarsky-in-a-Toga on them.
I'm always going to enjoy and push the ska sound. It's fun. It's easily danced to. It's a balled up compliment of reggae, jazz, swing, and punk. I'll still throw on Edna's Goldfish and Reel Big Fish, Pilfers and The Mighty Mighty Bosstones, Mustard Plug and The Toasters. It's good to shake things up, and I'm glad The Action! is doing so.
I continue to love the fun adrenaline of "New Old Friend" and "Baby," but just one request, guys: "Betty" by Mad Caddies.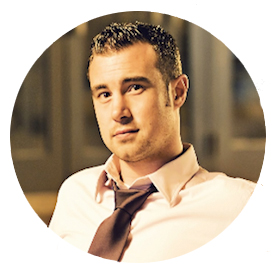 Christopher Malone plays with more thoughts and words at his blog, The Infinite Abyss(es). He also writes for the Skaneateles Journal.  Feel free to tweet at @Chris___Malone, or email him at [email protected].
comments