They could have called the wine promotion through April in the Finger Lakes "Drink Pink."
But to most people, pink wine = blush wine = sweet. So when Dan Mitchell, sales manager at Fox Run Vineyards, on Seneca Lake West, organized a Finger Lakes rosé awareness initiative with 20 wineries last year, they decided to call it simply "Discover Dry Rosé."
"We're trying to dispel that connotation of rosé as sweet," says Vinny Aliperti, winemaker and co-owner at Billsboro Winery. "That's one of the reasons why this group was formed."
The region best known for its Rieslings and other white wines also is home to some excellent European-style rosés made from a variety of grapes: pinot noir, cabernet Franc, Lemberger, Syrah and others. Winemakers like it, Mitchell says, because it's a style that "produces a high-quality wine pretty much every vintage" and because there isn't a lot of domestic competition. And because it's something different from Riesling."
Dry rosé is also a highly versatile food-pairing wine, with both the drinkability of white wine and more complex characteristics of red wine. Serve it with local goat cheese and other cheeses, salads, grilled seafood and shellfish, smoked chicken, turkey and pork, pasta with light sauces — the list goes on.
Larger Long Island wineries produce dry rosé in volume, but it is still more of a "minor variety" in the Finger Lakes, Aliperti says. Billsboro produced just 100 cases of pinot noir rosé in 2013. Fox Run produced 500 cases each of rosé of pinot noir and rosé of Lemberger, and half of the rosé of pinot noir has sold.
People tend to think of it as a perfect spring, summer and picnic wine, but Mitchell encourages people to stock up and cellar a few bottles of rosé until November.
"It really a year-round wine. It goes with everything on the Thanksgiving table," he says.
For information about Discover Dry Rosé ose in the Finger Lakes, including participating wineries and events, visit www.discoverdryrose.com and the Discover Dry Rosé Facebook page.
(Note: Below are some of Margaret's articles that ran previously on syracusenewtimes.com and are included in this week's print edition)
Refresh (verb): give new strength or energy to; reinvigorate
If you're a regular Saturdays at the Central New York Regional Market, in Syracuse, you might have wondered: Where is the young woman who sells butterhead lettuce and whole tilapia?
Late in the fall, Jamie O'Hern, 27, took a pause to refresh her aquaponic produce business, Refresh Farms. O'Hern founded Refresh in 2011 and operated it out of a small building in East Syracuse for a couple years. In the fall, she partnered with John Freightenburgh — owner of Ironwood, in Manlius — to build a new aquaponic farm in a greenhouse at 604 E. Seneca St., up the street from the wood-fired pizza restaurant. O'Hern also works as a server at the restaurant.
They got the new site up and running in November, but decided to suspend growing because of the unusually cold weather and the impracticality and high cost of heating the building in the winter. O'Hern has planted seeds and says the growing system should be back up and running in a few weeks.
"My first priority will be to grow lettuces and herbs for Ironwood," O'Hern says, "and then we'll expand distribution from there."
For those who aren't familiar with it, aquaponics is a sustainable system of food production. It combines aquaculture (raising fish in tanks) with hydroponics (growing plants in water) in an interactive indoor environment. The wastewater from the fish tanks is used to fertilize the plants, and the plants, in turn, keep the water clean. The purified water is circulated back to the fish. Grow beds are stacked in tiered systems, resembling bunk beds, to maximize space and growing capacity.
The advantages of aquaponics growing are many, O'Hern says. It uses considerably less energy and less water than traditional agriculture and allows people to grow food in cities and other places where climate and conditions aren't favorable. The produce and fish are fresh, flavorful and pesticide-, herbicide- and hormone-free. Even if it's cold and snowing, you can enjoy a fresh, local salad.
That hasn't been the case over winter but come spring, O'Hern will resume production of butterhead lettuce, micro-greens, red and green romaine lettuce, bok choy and herbs, including sorrel and several varieties of basil. Until she gets back to the Regional Market, she notes that Main Street Farms, of Homer and Cortland, is there most Saturdays with greens and tilapia.
Aquaponic produce is usually sold with the roots and rootball attached, which surprises customers, at first. With the roots on, O'Hern says, aquaponic lettuce can last up to two weeks in the refrigerator. Tilapia is sold when it reaches maturity, and usually ranges in size from 1.5 to 3 pounds.
O'Hern got her introduction to aquaponics at Sunset Hydroponics and Home Brewing, on Erie Boulevard East, in DeWitt, where she worked as a manager. She grew tomatoes, basil and lettuce in the basement of her family's house in Syracuse before moving to the small space in East Syracuse.
In Manlius, Refresh will offer koi for stocking landscaping ponds. O'Hern plans to add freshwater crayfish to the growing tanks and is looking forward to trying new varieties of lettuces and herbs and experimenting with other vegetables.
The property, which is just less than four acres, offers the possibility of traditional soil farming, as well. Freightenburgh hopes to use one of the buildings on the property for catering and private parties, O'Hern says. There also has been talk of hosting a farmers market, partnering with other producers/distributors for a CSA (community-supported agriculture) share program and working with other restaurants, O'Hern says.
"We're exploring a lot of different options to figure out what works best," O'Hern says. "We're really excited and can't wait to see what develops."
For information about Refresh Farms, visit the Refresh Facebook page or email [email protected].
Stephanie Lipsey, co-owner of Drover Hill Farm, Earlville, has spent the quiet season organizing a farmers market that will debut June 5 in the parking lot at Towne Center at Fayetteville, off Burdick Street.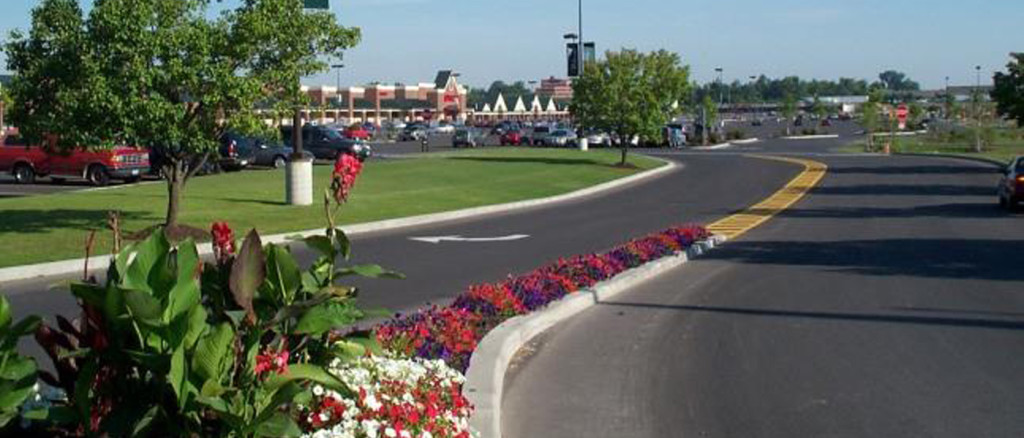 "I had always thought this would be a good location for a market," says Lipsey, who will serve as the market's manager. "The opportunity came about, and I ran with it. We are very excited."
Vendors are excited, too. Applications are coming in, a website is in the works and a diverse weekly market is taking shape. Lipsey hopes for 25 regular vendors this year. Most will come from within 50 miles of the market.
The Fayetteville Farmers Market will be a producer-only market, which means that vendors must sell food and/or food products that they have grown or made. Visitors can expect to find produce, mushrooms, pasture-raised bison, eggs, butter, cheeses, milk, flowers and plants, artisan breads and baked goods, honey and bee products, organic spices and extracts — and more.
So far, vendors includes Empire Buffalo, Kriemhild Dairy Farms, Stone Family Farm, Szarek's Greenhouses, Fruit of the Funghi, Rainforest Spice Company, Alambria Springs Farm and (of course) Drover Hill Farm, which specializes in pasture-raised beef, pork, lamb and chicken.
"My hope is to provide a good market for the farmers and a great variety of offerings for the consumers," Lipsey says. "It's stacking up wonderfully with the farmer offerings and the variety of local foods and food products."
The Fayetteville Farmers Market will be 3 to 7 p.m. Thursdays at Towne Center. The market will continue through Oct. 30.  For information, call 750-9124, email: [email protected] or visit their Facebook page.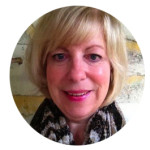 Margaret McCormick is a freelance writer and editor in Syracuse. She blogs about food at eatfirst.typepad.com. Follow her on Twitter at @mmccormickcny
[fbcomments url="" width="100%" count="on"]