Happy July, everyone! With a new month comes new and familiar events, including the Sterling Renaissance Festival beginning this weekend. With new events, the more fun you will certainly have. Here are 11 things to do this weekend in and around Syracuse and Central New York.
But first, the weather forecast from News Channel 9:
THURSDAY
Temperature:  73 °F / 50 °F
Conditions: Some sun. Some Clouds. All smiles.
FRIDAY
Temperature: 78 °F / 56 °F
Conditions: Hello, blue skies and yellow ball of energy!
SATURDAY
Temperature: 81 °F / 58 °F
Conditions: Thunder and lightning and rain! Oh, my!
SUNDAY 
Temperature: 83 °F / 61 °F
Conditions: Sunshine on your shoulders makes you happy… Well, not the fair-skinned.
Oh, What Fun!
Local and regional comedians take the stage and compete for a cash prize. The winner is determined by the audience. Erin Harkes, will be headlining and hosting . Comics include: Allish Bespalko, Madelein Smith, Adam Stringer, RJ Purpura, Steve Sorensen, Travis Blunt.
Where: The Central New York Playhouse, ShoppingTown Mall, 3649 Erie Blvd E., Syracuse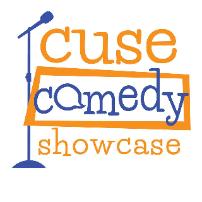 When: Thurs., June 11 at 8 p.m.
Cost: $8 (advance) / $10 (door)
The Summer Classic Film Series continues with the musical featuring John Travolta and Olivia Newton-John. Whether or not you dress up for the occasion and belt out a few tunes, signing along, is up to you.
Where: The Landmark Theatre, 362 S. Salina St., Syracuse
When: Friday, July 3 (7:30 p.m.); Sunday, July 5 (2 p.m. & 6:30 p.m.)
Cost: $5
The love-at-first-sight romantic musical comedy set in Florence, Italy, involves a connection between Fabrizio and Clara, an American on vacation with her family. The show continues through Wednesday, July 15.
Where: Merry-Go-Round Playhouse, Emerson Park, 6877 East Lake Road, Auburn
When: Thursday, July 2 (7:30 p.m.) – Friday, July 3  (2 p.m.)
Cost: $47 (adult), $44 (seniors), $25 (22 and younger)
The country singer known for "A Little Bit Stronger," "Suds in the Bucket," and "Born to Fly" will be taking the stage at Vernon Downs Casino and Hotel for a show that will benefit the Food Bank of Central New York.
Where: Vernon Downs Casino, 4229 Stuhlman Road, Vernon
When: Friday, July 3 at 8 p.m.
Cost: $15
Weekly Fare
The Albany-based crowd favorite is returning to Coleman's Summer Block Party. The duo takes the stage under the pavilion at 6 p.m. to put on their energetic show.
Where: The Pavilion at Coleman's Authentic Irish Pub, 100 S. Lowell Avenue, Syracuse
When: Thursday, June 25 to Aug. 20: 6 p.m.
Cost: Free admission
Once again, the team effort of Modern Malt and SKY Armory is holding its Thursday "Downtown Get-Down" to bring even more vibrancy to the Syracuse happy hour scene. Food, beverages, games, music … What more can you ask for?
Where: The Alley / 321 & 351 S. Clinton St., Syracuse
When: Every Thursday, June 25 to Sept. 3: 5-8 p.m.
Cost: $5
The Festivals Continue…

Cazenovia Arts & Crafts Festival
The 40th Annual Cazenovia Arts & Crafts Fair is back this year, returning for its annual July arts and crafts festival. Come by and enjoy artisans, vendors and food for this benefit for Cazenovia Area Volunteer Ambulance Corps.
Where: Lorenzo State Historical Site, 17 Rippleton Road, Cazenovia
When: Saturday, July 4 (10 a.m. – 5 p.m.) – Sunday, July 5 (10 a.m. – 4 p.m.)
Cost: Free admission and parking
The last 50 years have been quite a ride for Grateful Dead. To celebrate the final performances, The Westcott Theater will be showing the shows on the big screen. For those who cannot get out to Chicago, this is a great opportunity to see the band "live" for the final time with original band members: Mickey Hart, Bill Kreutzmann, Phil Lesh, and Bob Weir.
Where: The Westcott Theater, 524 Westcott St., Syracuse
When: Friday, July 3 – Sunday, July 5; Doors open at 8 each show
Cost: $35 (three-day pass), $15 (day)
The 5th Annual Made in New York festival will be taking place in Sackets Harbor, and it will be celebrating everything that's great about New York. There will be plenty of vendors — business, exhibits, restaurants, breweries, and wineries — and  entertainment that are very locally-focused, helping and supporting Watertown's Meals on Wheels program. Fireworks will take place around 9:30 p.m. No animals or coolers are allowed.
Where: Madison Barracks, 85 Worth Street, Sackets Harbor
When: Saturday, July 4: 11 a.m. – 9:30 p.m.
Cost: $10 (advance sale), $15 (at the door), 18 and younger (free)
The 158th Annual Oswego County Fair began yesterday, Wednesday, June 1, and it will end Sunday. The five-day event schedule is filled with plenty of things to do: demolition derby, truck pulls, midway rides, animal exhibits and shows, a parade on Saturday, a variety of contests and plenty more.
Where: Sandy Creek Fairgrounds, 291 Ellisburg St., Sandy Creek
When: Wednesday, July 1 – Sunday, July 5
Cost: Free admission and parking
The 39th Annual Sterling Renaissance Festival begins this weekend until mid-August. As always, there will be plenty of themed entertainment and events every weekend, rain or shine. Allow yourself to transport through time to bask in and enjoy live entertainment and talk to the personalities. There will be plenty of food and beverages to go around, so coolers with goodies are not allowed in. No pets allowed, but there is free parking.
Where: 15385 Farden Road, Sterling
When: Saturdays and Sundays, July 4 – Aug. 16
Cost: $26.95 (adults), $15.95 (5 to 11), Free (4 and younger)
Sterling Stage 20th Anniversary Party
The four-day celebration will be filled with music and food to celebrate this upstate staple and music venue. The $70 festival includes tent camping space, BYO privileges (no glass, please), an artist village and vendors, morning yoga. Campfires and grills are allowed. Oh, and there will be plenty of music: Max Creek, Tim Herron Corporation, The Kitchen Dwellers, Acoustic Justice, Hakeem Dodley, and more. Parking is $12 for the festival, $6 per day. Check the website or Facebook page for full details and band schedule.
Where: Sterling Stage Kampitheater, 274 Kent Road, Sterling
When: Thursday, July 2 – Sunday, July 5
Cost: Tickets available online: $75 (Weekend Pass), $44 (Friday), $44 (Saturday), $35 (Sunday)
City of Syracuse July 4th Fireworks Spectacular
Baseball. July 4. Fireworks. What a better way to celebrate our nation's independence by attending a game with family and friends?
When: Saturday, July 4
Versus: Pawtucket Red Sox
Game: 7:05 p.m.
Mascot Birthday Extravaganza
Scooch and Pops are holding their annual birthday party. Head over to NBT Stadium to help celebrate when the gates open at 4 p.m.
When: Sunday, July 5
Versus: Pawtucket Red Sox
Game: 5:05 p.m.
Family Four-Pack Mondays
Here is something new: Savings that are available for Monday games only.
For $44:
(4) 200-level tickets
(4) Hoffman hot dogs
(4) Medium sodas
(1) Tub of popcorn
Single packs for $11 include:
(1) 200-level ticket
(1) Hoffman hot dog
(1) Medium soda
(1) Box of popcorn
When: Monday, July 6
Versus: Pawtucket Red Sox
Game: 1:05 p.m.
To download the season schedule, CLICK HERE
Northeastern Welsh Pony Association Horse Show
Where: 4-H Arena
When: Friday, July 3, to Sunday, July 5
Cost: Free

[fbcomments url="" width="100%" count="on"]