Stop stressing about the cost of all those home improvement projects you want to start this year! The snow from the blizzard is gone, so we figured why not celebrate by giving away some FREE stuff. These local businesses are offering over $4,500 worth of prizes to help you get started on building your Dream Home.
Click this link to enter: tellusandwin.com/syracusenewtimes/house2017
Here's What You Could Win:
Get to know the Dream Home Sponsors:
Alternative Power Solutions of New York: As a family owned business, Alternative Power Solutions of New York is dedicated to increasing the usage of alternative sources of energy for residential, commercial, and agricultural customers all throughout New York State. If you're interested in saving money, as well as helping New York achieve energy independence and security for our future, the dedicated team at Alternative Power Solutions of New York is here to help. Visit www.apsofny.com or give them a call today at 315-314-6930 to speak with a consultant and learn how you can start saving money each month.

Creative Yard Designs: Offering the full range of comprehensive landscaping services to all of Central New York, Creative Yard Designs is ready to help bring your visions to life. With a specialty in the custom design and installation of hardscapes, their dedication and craftsmanship combine as the perfect ingredients to turn your yard into a paradise. The team at Creative Yard Designs lives to help make your life a little bit better with custom water features, patios, walkways, retaining walls, re pits, and more! Call them today at 315-706-6143 to schedule a one-on-one consultation and address your specific needs. You can also visit www. creativeyarddesigns.com or email [email protected] for more info.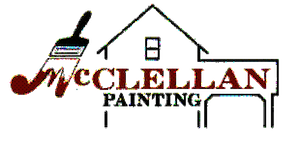 BL McClellan Painting & Restoration: For over 23 years, BL McClellan Painting & Restoration has been providing Central New York with quality professional service at affordable rates. Bonnie and Max McClellan are proud to help their beloved CNY neighbors improve the image of their homes and businesses. Whether we're talking about a simple exterior painting job, or a complete gut and remodel, the McClellan team is committed to finishing each and every project with exceptional precision and attention to detail. Visit www.mcclellanpainting.com to see for yourself and call 315-598-6617 to schedule your free estimate.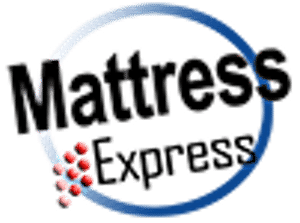 Mattress Express: If you're in the market for a new mattress but don't want to pay the extra markup at a furniture store, Mattress Express has what you're looking for. Taking advantage of buying directly from a local factory has allowed Mattress Express to live up to their promise of being the mattress store 'Where Sleep is Cheap'. If you're still concerned about the price, this local leader in affordable adjustable beds offers a 15 second express credit application so you can start sleeping better without having to break the bank or wait for your tax return. With locations in Watertown, Fort Drum, Pulaski, Oneida, and Syracuse, a good night's sleep is never too far away. Visit www. sleepischeap.com or call 315-385-7533 for more info.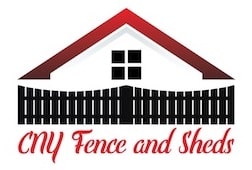 CNY Fence and Sheds: If you can dream it, CNY Fence and Sheds can build it! Whether you're looking for wood, PVC, ornamental, or chain link fencing, they've got you covered. All wood solutions are custom built to your specications using Western Red Cedar, Hemlock, White Cedar, Larch, or even tongue and groove construction for the highest level of privacy. PVC options include fencing, gazebos, arbors, rock walls, and more! Ornamental fences offer options with partial or full privacy screens with many adornment and style choices to choose from. Chain link is available in galvanized steel, black, chocolate, green, and white. Call CNY Fence and Sheds today at 315-706-6143 to learn more!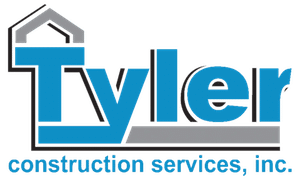 Tyler Construction Services: Since 2004, this family-owned and operated business has been providing Central New York homeowners with full-service home building and remodeling. Their goal is to give you a comfortable, attractive, safe, and energy efficient environment that you can be proud of. Whether you're looking to remodel your kitchen or bathroom, build additional rooms, add on a new deck or patio, start insurance repairs, replace roofing and siding, or just do some general remodeling, Tyler Construction Services is your one-stop-shop. Call 315-564- 5377 or visit www.tylerconstructioninc.com to schedule a free estimate and see how they can help you turn your dreams into a reality.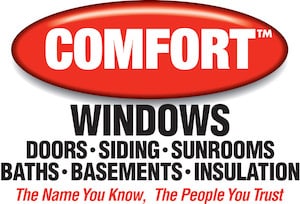 Comfort Windows: Family-owned and operated since 1979, Comfort Windows has grown from a one-man business to a fully accredited home improvement company serving every New York homeowner from Albany to Buffalo. Through the utilization of a state-of-the-art manufacturing facility located right here in Central New York, Comfort Windows is able to provide high quality custom-made vinyl windows at a reasonable price. Stop by their showroom today, located at 3624 John Glenn Blvd., and find out why Comfort Windows is ranked the #1 home improvement company in Upstate New York. You can also visit www.comfortwindows.com or call 315-457-0022 to find out how easy it is to love the home you're in with Comfort Windows.

Wear It Again Kids & Family Too!: Consignment/Resale In 2008, Kelly decided to go against the odds and start a business with one goal in mind: to have a family-friendly, cheerful store where people could find great bargains on clothes and toys for the whole family. With hundreds of items coming in each week for children and adults, there's always a reason to come back and see what's new. Don't forget that when you shop at Wear It Again Kids & Family Too! Consignment/Resale, 40-50% of all sales are paid back to the families who consigned the clothes to help them stretch out their budgets. Stop by today at Great Northern Mall or visit www.wearitagainkids.biz to see what's in store. Kelly can be reached during business hours at 315-652-1939.