In August 1980, longtime Syracusan Betty Bone Schiess joined 11 women who chained themselves to a railing outside the Washington, D.C., offices of the Republican National Committee. The women wore white and purple — colors associated with women's suffrage — and burned a copy of the party platform, which the previous month reversed its 40-year tradition of supporting the Equal Rights Amendment.
"The fact that the Republicans withdrew support of the ERA from their platform is a scandal," Schiess told The Washington Post at the time. (Although Congress approved the ERA in 1972, the amendment failed to get approval from three-fourths of states, required for it to be added to the U.S. Constitution.)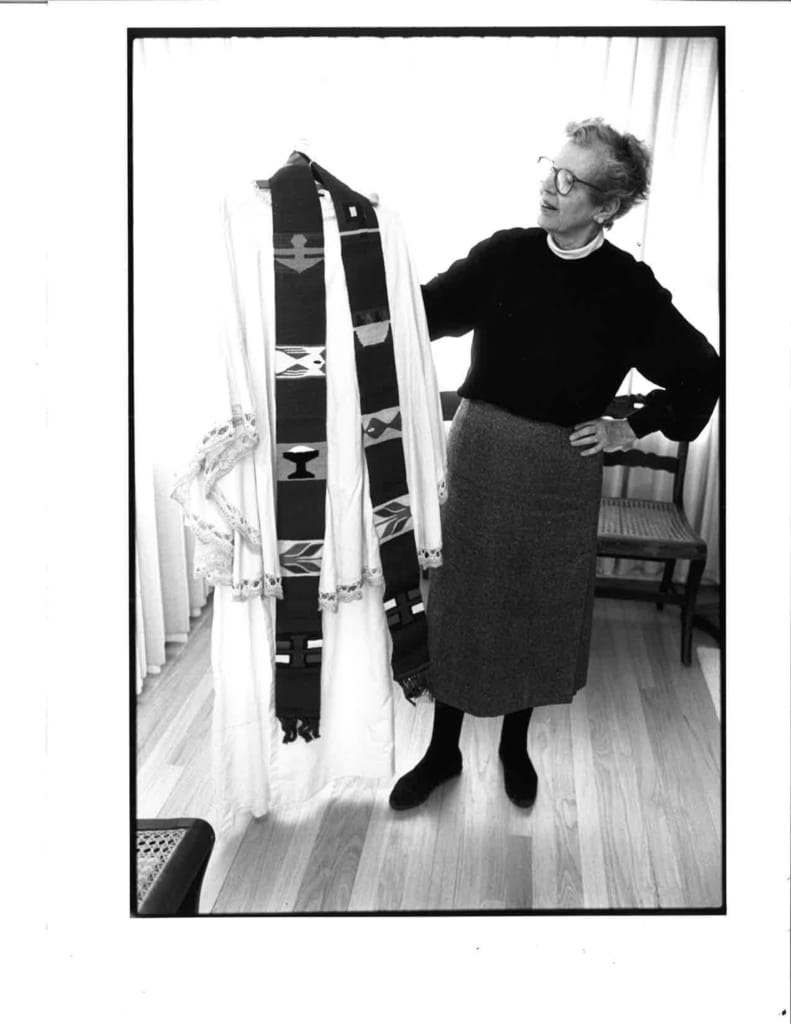 The protest came six years after Schiess, who died Oct. 20 at age 94, made history fighting for gender equality in the Episcopal Church. She was among the Philadelphia Eleven, women ordained priests in a July 29, 1974, Philadelphia ceremony that church officials called "irregular" because church law did not allow women to become priests.
The ceremony drew praise and condemnation, The late Bishop Rev. Ned Cole, spiritual leader of the local diocese, called the ordination "a mutinous use of Episcopal power." He suspended Schiess "from all ministerial actions" and refused to recognize her ordination as a priest. Schiess filed a sex discrimination lawsuit against Cole and the diocese in federal court. After the church approved female priests in 1976, she dropped the case.
Schiess, a native of Cincinnati, earned a master's degree from Syracuse University in 1947. She and her husband, William Schiess, a physician, attended St. Albans Episcopal Church in Syracuse before moving to Grace Episcopal Church. Grace, a parish known for its social activism, sponsored Schiess for ordination.
She served as a chaplain at SU and Cornell University and as rector of Grace Episcopal Church in Mexico (Oswego County). She also served as president of the Greater Syracuse Chapter of the National Organization for Women and on Gov. Mario Cuomo's Task Force on Life and the Law. She was inducted into the Women's Hall of Fame in Seneca Falls in 1994. She is survived by her husband of 70 years and two of their three children.
In Why Me Lord? (Syracuse University Press, 2003), Schiess wrote that she fought for women's ordination "to save the church from sexism." Twenty-nine years later, she questioned whether she had succeeded.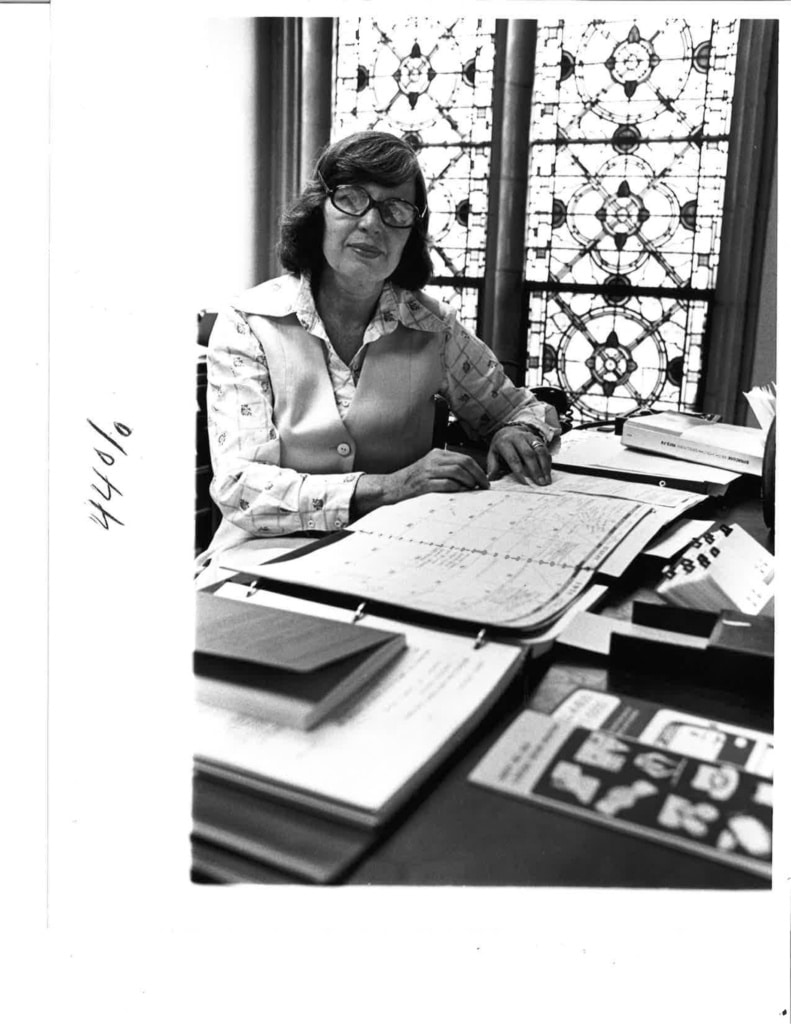 "Problems in the church and society — problems we had identified and hoped to resolve — are still with us," she wrote in the book's preface. She cited racism, sexism, sexuality, ecumenical relations, and "the outworn mechanisms by which the church governs itself … are part of our unfinished agenda."
Schiess tackled that agenda — plus war, immigration, religious freedom and other causes — for decades through rallies, protests, public service and letters to the editor. Her memoir serves as a scrapbook of the civil rights and women's movements, with cameos by local and national leaders. Close friends included Karen DeCrow, the late Syracuse-area attorney who served as national president of the National Organization for Women in the 1970s. The late Constance Cook, former New York state assemblywoman who sponsored a 1970 bill to repeal state anti-abortion laws, represented Schiess in her lawsuit against the Episcopal Church.
Although Schiess wrote with regret of "the still unresolved issues of gender stereotyping and the meaning of sexuality," she did live to see significant changes in the church. In 2003, church representatives elected Gene Robinson the Episcopal Church's first openly gay bishop. In 2006, Episcopalians elected Katharine Jefferts Schori the first woman to lead the national church.
"I'm amazed and, yes, delighted," she told The Post-Standard at the time. "My little footnote is, 'let's not stop there.'"
In August 2016, Central New York Episcopalians elected DeDe Duncan-Probe bishop — the first woman to lead the diocese that denied Schiess ordination more than 40 years ago. Bishop Duncan-Probe praised Schiess' legacy. The Philadelphia Eleven, in the tradition of suffragists from Seneca Falls, "showed courage in the face of prejudice," she said. "Women's ministry has been a deep and profound positive step for the church."
Jennifer Baskerville-Burrows, former pastor of Syracuse's Grace Episcopal Church, last October was elected 11th bishop of the Episcopal Diocese of Indianapolis, becoming the first female Bishop to lead an Episcopal diocese.
Serving at a parish connected to Schiess was "huge," she said.
"My sense of her was that she knew that she made history but was forward-thinking about where the church needed to go," she said. "Women's ordination was the first of many barriers that needed to come down."
Baskerville-Burrows spoke with the Syracuse New Times after the Indianapolis diocese ended its annual convention. At that event, Episcopalians adopted a resolution supporting Deferred Action for Childhood Arrivals, or DACA.
What would Betty Bone Schiess think of that? "I think she would just say,
'Right on,' said Baskerville-Burrows. SNT
Renée K. Gadoua, a freelance writer and editor, previously covered religion for The Post-Standard. Follow her on Twitter @ReneeKGadoua.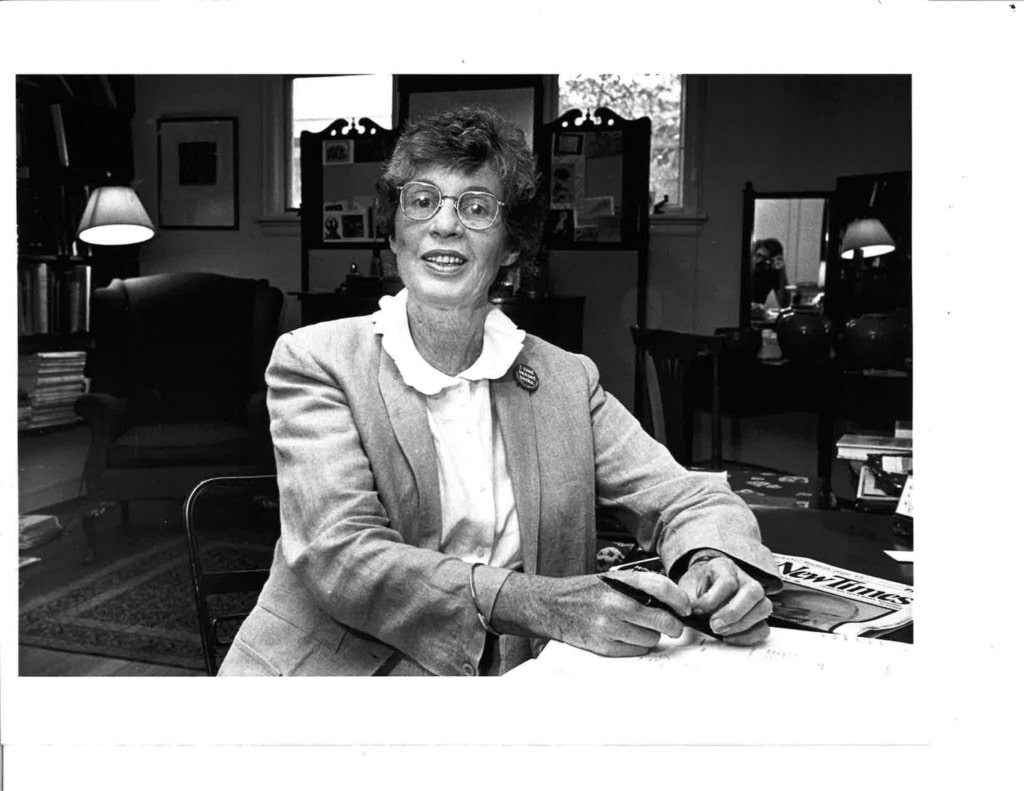 [fbcomments url="" width="100%" count="on"]